Ask the experts
Here is a selection of Q&As from An Essex Wedding magazine. If you would like your question answered by our experts, please email it to editor@anessex.wedding.
To view more Q&A's on a different topic, please select one from the list below.
Hot topic: Your big-day questions answered
Local experts offer stellar advice on wedding woes
---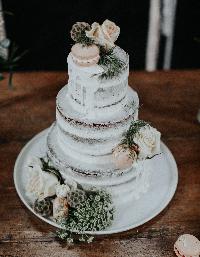 A slice as nice
Q. My husband-to-be and I are set to tie the knot next spring. We've not got a big-day theme, but still want a beautiful cake for our nuptials – what are going to be the hot trends for 2019?
A. Lis and Katie says: Mixed-media is going to be a fabulous trend next year. The combination of different textures and piping styles will take centre stage. Adorning the bake with dripping chocolate, meringue kisses, macarons, fresh spring florals, and foliage matching the bridal bouquet will also be huge. As much as a wedding cake has to be visibly beautiful, it also has to taste amazing too! Our brides love each tier to be a different flavour, our most popular ones are lemon drizzle and raspberry with white chocolate frosting.
---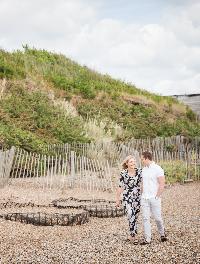 Getting to know you
Q. My husband-to-be is convinced we don't need an engagement shoot, I disagree with him but can't seem to make him see sense. What would you advise I do?
A. Ayshea Goldberg says: Engagement photo sessions are great and I always include them in my photography packages. I think they're really useful for both me and my clients; for the couple – especially if they're uneasy in front of the camera, they get to feel comfortable around me, ask any questions they may have and get any nerves out of the way beforehand. They can also see how relaxed and fun it can be! For me, I get to see the personalities of the nearlyweds, to see how they like to stand, whether they hold hands, are very romantic or prefer to just have a little fun together. I make notes of this, so that I can bring these elements into the big-day images and capture what's important to them, so that they love the finished product. They also get to escape the pressures of planning a wedding and enjoy some time together, and remember why they're planning their nuptials in the first place.
---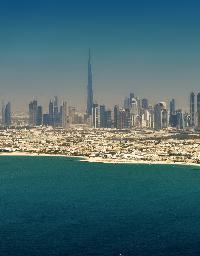 Better together
Q. My husband-to-be and I have booked three weeks off work for our honeymoon and want to make the most of this time with a multi-destination trip. Where would you suggest we travel to?
A. Richard Cope says: For an outstanding honeymoon, I would highly recommend a trip out to Botswana or Kenya for a personalised safari. Think small camps of luxury tents and lodges, staying all-inclusive with the opportunity to have a personal guided 4x4 vehicle for game drives – it's a truly life changing experience getting to see the animals in their natural environment.

After five days, you could travel on to Mauritius with an allinclusive 10-night stay at the adult only Beachcomber Victoria Resort. Boasting a beautiful beach location in the North West which offers incredible sunsets and the best of the weather, while remaining completely sheltered. Stay in a swim-up room where, you can paddle along to breakfast while admiring amazing views of the ocean!

For a truly memorable honeymoon, consider staying in Dubai at one of the many five-star hotels on Jumeirah Beach before heading home. Excpect to see huge shopping malls and bespoke excursions like dune bashing, visiting the world's tallest building, theme parks, and skiing are available.

I can arrange everything for you leaving you with very special memories.
---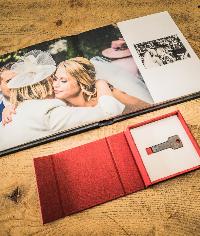 Worth a thousand words
Q. My wife-to-be and I are super-excited about getting our photos back after the big day. How long does the editing process take and will it take longer if we decide to purchase an album too?
A. Adam Prescott says: This is a good question as there are a few variables the photographer needs to take into account. When I complete a wedding, the first thing I do is backup all the raw files, these are what a professional camera produces and cannot be viewed without specialist software. Once this is done I select the best images from your wedding, which can take up to a day to complete, before the final editing process can begin. This is where the quality is checked and any colour corrections or effects are added, this can take from a minute to an hour per image. So you see, once the photographer has left for the day their work is far from complete. I try to turn around digital images within two to three weeks after your nuptials.

In my packages couples can have their photos on either a presentation USB key, in an album, or both. The pictures are also placed on a password protected online gallery and I always keep a copy of the edited images along with the raw files, just in case something were to happen.

With my albums, couples have the opportunity to either leave the design down to myself or choose their own layout – either way a digital proof is provided before the production starts. My albums are handmade and finished in Yorkshire and typically take six weeks from production to despatch.
---
Contact our experts...
Adam Prescott
Photographer
Ayshea Goldberg
Photographer
Richard Cope
Travel specialist
---