Ask the experts
Here is a selection of Q&As from An Essex Wedding magazine. If you would like your question answered by our experts, please email it to editor@anessex.wedding.
To view more Q&A's on a different topic, please select one from the list below.
Hot topic: Keep calm and marry on
Our experts answer your wedding woes
---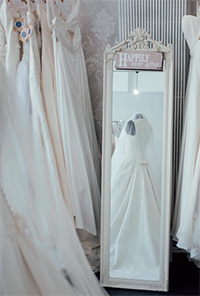 Finding the one
Q. I'm really struggling to find the dress of my dreams, but I've no real idea as to what I'm looking for. What would you suggest I do?
A. Nicola Lewis says: You have to be open minded and try different styles – ones which you think may not suit you may surprise you! Trust the loved ones that you bring to the fitting with you and I always like to throw in a wild card for my clients – nine times out of ten they choose that one. Also, if you love a dress but feel something is missing, then the key can be to accessorise, I've seen a dress transform when a simple belt or bolero is added.
---
Your day, your way
Q. We're not a traditional couple and don't want a very formal ceremony, what options are available to us?
A. Michelle Taylor says: You'll be pleased to hear that there are a lot more options available to you these days allowing you to create your dream nuptials. Have you thought about using a celebrant?

I offer personally crafted ceremonies, delivered with warmth, love and laughter. Your guests will enjoy hearing your love story and you'll be able to exchange your vows and rings in a way you choose. There is no set script or no right or wrong way to express your love for your new spouse.

Anything really does go, from your music choice through to the symbolic elements you include. I will walk you through your choices and they can include anything from lighting a candle of remembrance, to a handfasting, or maybe even a unity sand ceremony. I love a challenge, so if you can come up with something else, I'm all ears. Mind you, I'm still waiting for a couple to choose the cocktail mixing unity ceremony.

Your ceremony can be held anywhere you choose, from your own back garden to a woodland setting or maybe even on the beach.
---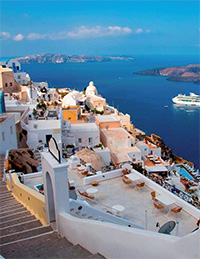 Wish you were here
Q. My wife-to-be has left me in charge of planning our honeymoon and I really don't know where to start. Ideally we'd like to go late August and want sun, sea and sand – where in the world should I be looking?
A. Richard Cope says: Right here! I'm a dedicated, fully-trained travel and experience specialist and offer a personalised service to help make your dream honeymoon come true. The obvious choices for sun, sea and sand range from the luxurious Caribbean or Maldives to Mauritius and Bali. A mixture of outstanding service and stunning adventures also await in the sunny Middle East with metropolises such as Dubai and Abu Dhabi. Or, opt for a relaxing all-inclusive cruise around the Bahamas to explore and relax by the beach.

My services are completely free, and as I'm fully independent and I have access to all the major suppliers like Sandals and Kuoni, as well as the more tailor-made specialists that specialise in more niché adventure, like a Safari in South Africa. Why shouldn't you be able to get exactly what you want at a price within your budget, while making memories?
---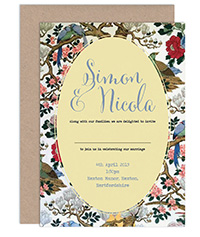 Paperchase
Q. My husband-to-be and I have just booked our manor house venue. We want our stationery to suit our elegant setting but also be fun – what would you suggest we opt for?
A. Sarah Barrett says: A manor house wedding has so many avenues to explore when it comes to your stationery! An illustration of the venue could be created to make a bespoke set of invitations, alternatively there is bound to be something about the venue that sets it apart from other places. Are there certain flowers in the garden that bloom at the time of year you're getting married? If so, why not feature them heavily in the design? Perhaps there is a certain room with some beautiful wallpaper that could be the inspiration. Play on the venues strengths and you'll end up with a set of stationery that fits perfectly with your day.
---
Contact our experts...

Michelle Taylor
Celebrant

Nicola Lewis
Boutique owner

Richard Cope
Travel specialist

Sarah Barrett
Stationer
---