Ask the experts
Here is a selection of Q&As from An Essex Wedding magazine. If you would like your question answered by our experts, please email it to editor@anessex.wedding.
To view more Q&A's on a different topic, please select one from the list below.
Hot topic: Keep calm and marry on
Regional experts answer questions on wedding woes
---
Cake expectations
Q. I'm set to tie the knot in March and am looking for a chic cake design to fit in with our elegant theme – what options would you suggest?
A. Julie Smith says: To start I'd try to learn a bit more about the other elements that will bring together the bride and groom's theme including the venue style and size, dress style and colour scheme. I'd probably suggest a very tall seven-tier round cake, with clean, sharp edges. I always think of orchids when I think of elegance, so depending on your plans for flowers, an eye-catching orchid trail starting above the top layer and cascading down the front of the cake would look great. To top off the chicstyle, why not include a Swarovski crystal diamond spray entwined with the flowers? I love using Swarovski crystals in my customers' designs as they really catch the light well and bring the whole cake to life.
---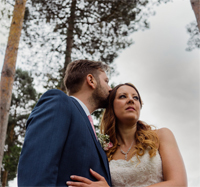 The last a lifetime
Q. My wife-to-be and I can't decide on the type of photography we want for our wedding and need to book a professional ASAP. How can we make a timeless choice?
A. Danny Sell-Malone says: Firstly, I'd suggest not rushing into anything as this can potentially lead to disappointment. Do your research, identify a style you think suits your personality, look through entire albums of photographers for consistency and flow from start to finish. If you want posed traditional images don't opt for a documentary-style photographer and vice versa.

Meet photographers and see if you click as people, see how they operate and what they'll bring to your day, most importantly – fall in love with their work.

Timeless is all subjective to the client. What one client will see as timeless another will not, so opt for a photographer that has a style and finished product that suits your wedding day. Let your photographer work their way and you'll have high-end, timeless images for generations to come.
---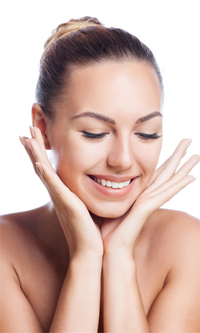 Skin therapy
Q. My skin gets so dry during the winter and I worry that it will affect the application of my big day make-up. What would you suggest I do to combat this?
A. Emalene Grove says: Bridal beauty doesn't start on your big day. I recommend that you begin to think about improving your skincare regime as early as possible. Consult your skin therapist or book a thorough skin analysis to determine the best course of action regarding treatments, products and your homecare routine to achieve your radiant glow.

First, drink plenty of water to keep your skin hydrated or add Image Skincare's YANA Daily Collagen Shots for a boost in natural collagen production. Regular professional facial treatments are also highly recommended so that your skin is clear and moisturised ready for the day.

Dependant on your individual skin type, concerns and goals, you may require different skin technologies like Skin Resurfacers, LED Light Therapy or Oxygen Therapy. Once you've achieved your desired results book a pick-me-up facial on the day before the wedding such as WPR's Personalised Facial – this particular treatment will get your skin red-carpet ready for the big day
---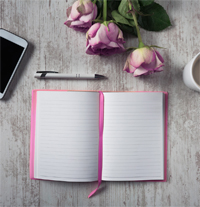 Help, I need somebody!
Q. I'm finding planning a wedding extremely stressful; how can I make the process smoother without compromising quality?
A. Jo Sanders says: You're not alone. I think a lot people find it really hard and this is why we set up Our Pretty Wedding. First things first, we always start with numbers – get a rough guest list together including your bridal party. You can then decide on the size and type of venue you need, how much food, decoration, flowers and set a rough budget; it's surprising how things add up, so do a bit of research of average costs in your area – magazine articles are great for that. If you do these things before anything else planning will automatically be easier. Afterwards you can start making enquiries and start visualising your day, I love a moodboard and you can set one up online or use an old fashioned scrapbook. Recommendations are always a good way to go but remember just because someone else thought they were good, your tastes and standards may be different, so get talking to them before making a decision. If you really are not in the mood for organising such an important event then contact some wedding planners in your area for quotes or get in touch with businesses like ours who can help with lots of different aspects and support you.
---
Contact our experts...

Danny Sell-Malone
Photographer

Emalene Grove
Founder

Jo Sanders
Co-founder head of communications

Julie Smith
Cake baker
---