Ask the experts
Here is a selection of Q&As from An Essex Wedding magazine. If you would like your question answered by our experts, please email it to editor@anessex.wedding.
To view more Q&A's on a different topic, please select one from the list below.
Hot topic: Autumnal weddings
We ask some of the region's finest experts to advise on seasonal celebrations
---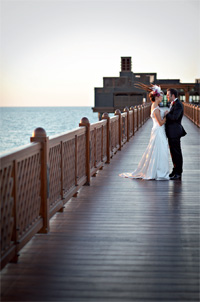 Magic memories
Q. My hubby-to-be and I are worried about having our pictures taken on our big day. We're not the best posers but would like a few snaps in the venue's gorgeous grounds, which will look stunning during our autumn nuptials. What would you suggest we do?
A. Sarah J Martin says: Very few of us enjoy having our photographs taken but I know you'll be surprised how differently you feel on your wedding day when you and your husband will both look and feel incredible.

The best piece of advice I can give you is to look for a photographer who has a lot of natural, gorgeous couple portraits in their portfolio as this will demonstrate their ability to help couples relax during the shoot. Also allow as much time in your schedule as you can afford to give for taking these shots as it often takes a little while to get into your groove.

A pre-wedding photoshoot might also be a good idea for you as this will give you a chance to get to know your photographer – and for them to get to know you – as well as provide an opportunity to get you used to being in front of the camera before your nuptials. You'll also end up with some beautiful images which you could incorporate on the wedding day itself.

So try not to overthink it and enjoy this time alone with your husband – by the end of the session I'm sure you'll be relaxed and will end up with some fantastic shots.
---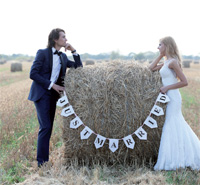 Autumn daze
Q. We want to host al fresco nuptials for our autumnal big day, but we're not quite sure how to go about it. Also, what happens if it rains?
A. Annie Cannock says: There are a plethora of fabulous venues in Essex that offer amazing outdoor settings. Remember to check that the space you're looking at is available for civil ceremonies, as opposed to blessings and that they're on offer all year round. Civil ceremonies are legally binding, whereas a blessing will require you to marry in a licensed place beforehand, for example a registry office.

In terms of weather, with the uncertainty of the Great British weather who knows what's in store for your nuptials! Many venues will have a back-up plan should rain make an appearance on your special day. I think the most important thing is to not stress about the weather, what will be, will be – plus rain on your wedding day is supposed to symbolise good luck anyway! Make sure you have a brolly ready because rainy shots make for dramatic, enchanting photos with guaranteed wow factor.
---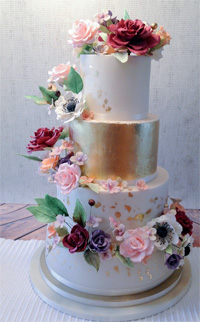 A slice as nice
Q. My wife and I are marrying in October with an autumn-themed day – she's put me in charge of finding the perfect cake for this, but I have no idea where to start. Please help!
A. Maxine Orriss says: The woodland trend is such an exciting and popular theme at present. I've met with several couples exploring this and I think it's great extension of this.

My advice would be firstly to refer to sites like Pinterest as you'll be able to see some fantastic examples of cakes. I always advise couples to keep the description open in the search criteria – for example search 'autumn wedding' rather than 'autumn cake ideas' as looking at interior and styling provides fantastic sources for ideas that can then be interpreted into the wedding cake design.

Interpretations of this theme could be really literal, incorporating seasonal leaves, bark effects, pine cones, pumpkins, gourds, and berries all made from sugar; or more abstract, reflected in a rich colour palette of autumnal colours of gold, copper, burnt orange and deep burgundy. The rich colours of autumnal fruits such as rosy apples, ripe figs and succulent berries, against an ivory buttercream or a tiered sponge provide an ideal option for couples who like the naked cake trend. There are some amazing cake artists to look at for inspiration – Maggie Austin springs to mind immediately for this theme as she creates gorgeous ethereal cakes that are rich in texture and heavily influenced by art and nature.

There are many cake artists using wood textures at the moment with rustic bark effects that can be richly adorned with sugar flowers and fruits. Don't be afraid to ask a cake designer to suggest ideas for you, I absolutely love the design aspect of cakes and really enjoy talking this through with customers. I like to ask all sorts of questions about the elements they have planned, to gain a feel for the couple's style and design aesthetic. This ensures that the cake the couple end up with co-ordinates beautifully with other elements they've chosen and is a true reflection of them.

Choosing your wedding cake should be an enjoyable experience, so make an appointment with a cake designer whose work you've seen or like whether online or at a fair and then meet with them to discuss your ideas. You should be able to look at a variety of options and taste a few cake samples too.
---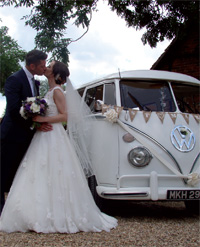 Travel in style
Q. My wife and I have opted for an autumnal country wedding. We'd like our big-day transport to fit into our theme, while being able to carry five passengers. What would you suggest?
A. Hayley Sage says: On your big day you sometimes want your closest friends with you on your special journey and we can offer a 1968 classic VW Campervan deluxe to seat the lovely bride along with her friends, and/or family. Each camper usually fits five of the bridal party or groomsmen comfortably and can seat six if there are smaller passengers.

After the ceremony the happy couple can enjoy time alone to travel on to the reception or simply have a peaceful drive so that they can spend that quality time together. We also provide reliable professional friendly chauffeurs and nothing is too much trouble for us to make your day more special. The van is dressed with ribbons and bows of your choice of colour to complement your theme. The camper is an ideal way to travel for the party as it oozes character and quirkiness, everyone waves and smiles when they see our VW's driving down the road, it's a great buzz to see people happy when they see us.

We say: Why not match your ribbons to the season? Gold, red and burnt orange will look fab!
---
Contact our experts...

Annie Cannock
Features Editor

Hayley Sage
Transport company owner

Maxine Orriss
Cake designer

Sarah J Martin
Photographer
---