Vicky Pattison says 'Yes' To The Dress On TLC
Former Queen of the Jungle Vicky Pattison has booked an appointment with royal dress designer David Emanuel and the dress-obsessed consultants at Confetti and Lace in Lakeside, Essex, to find her dream gown.

The reality star and TV presenter, who marries her partner John Noble in the summer, will feature in the new series of Say Yes To The Dress UK, launching in January 2018 on TLC – will she say yes to bling, ballgown, strapless or backless for her big day?

"I'm such a big fan of Say Yes to the Dress and have been watching obsessively on TLC. I really can't wait to meet David Emanuel and try on some gorgeous wedding dresses," says Vicky Pattison. "David's got his work cut out for him with me and my entourage – we're all very honest and pretty emotional, plus I want two dresses! I'm hoping he'll help me find the one, or two! If not, he's going to get it in the ear from my mum!"

Vicky's episode is one in a new series of Say Yes To The Dress UK which has been re-commissioned for two new seasons. The hit show which sees David Emanuel and the team at Confetti and Lace strive to find the perfect gown for the most demanding and devoted of British brides, is just one of a number of new commissions for TLC, the home of weddings on TV.

TLC is available on Sky 125, Virgin 167, BT 323.


Posted: Thursday, 16 November 2017
<< View more news
---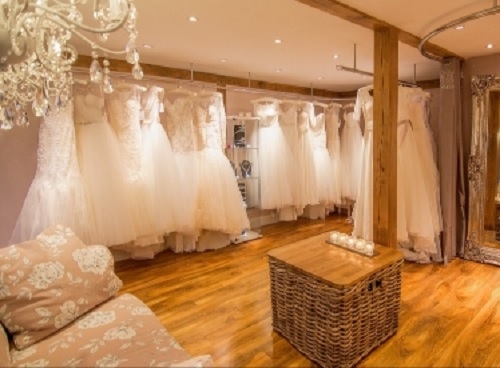 ---
If you're newlyweds-to-be embarking on your wedding planning journey, pop along to the County Weddings Events fair at Maylands Golf Club Wedding Show, Romford, Essex for inspiration!... read more
Posted: 13 February 2019
The UK may be just as loved up as ever, but church weddings are undoubtedly on the decline with Brits opting for civil weddings instead.... read more
Posted: 19 December 2018
Looking for a new and exciting way to capture your wedding day? An Essex Wedding has found the solution! MotionVita is a new, licensed commercial drone operator.... read more
Posted: 18 December 2018
Renowned British artist, Ben Riley, has created a portrait of Prince Harry and Meghan, and can create a masterpiece for newlyweds too!... read more
Posted: 17 December 2018
When you are mulling over which gin to use for all your party and cocktail serves during your winter nuptials and Christmas and New Year Festivities choose award-winning Jawbox... read more
Posted: 14 December 2018
---