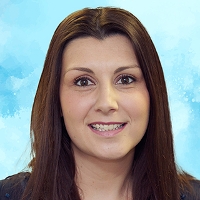 Danielle x Here at An Essex Wedding HQ we love working with Braxted Park based in Witham, Essex. Not only do we host one of our County Wedding Events shows at this iconic venue, but the venue is also part of our Dream Wedding Venues feature in our birthday issue, issue 100! Keep your eyes peeled for the January/February issue too which showcases a must-see shoot that took place at Braxted Park for true wedding inspiration.

For al fresco nuptials, behind mellow brick walls, lies the Knott Garden perfect for romantic gatherings of up to 160. As beautiful as any bridal bouquet with secluded nooks and delightful surprises around every corner, it enfolds all who enter in an enchanted circle of love.

Nestled so naturally within the walled garden, the recently-created Pavilion was designed to delight. Windows and doorways link it seamlessly with outdoor terraces and the green spaces beyond, while inside guests are immersed in contemporary comfort and state-of-the art facilities. Yours for the whole day and into the night, the Pavilion can be whatever you want it to be with up to 350 loved ones. Approaching via the tree-lined drive, the Georgian mansion standing proud, it's pure Pride & Prejudice on the outside with immaculate décor and superb facilities inside. Braxted Park marries the romance of the old with the best of the new to create a perfect 21st-century big-day venue.

The Orangery at Braxted Park is no ordinary setting for your ceremony of up to 160 loved ones. In this bright and airy exquisitely decorated room, you have the luxury of a space large enough for family and friends and an aisle generous enough for the most gorgeous of gowns. The delightful Orangery surrounds you with beauty on all sides, hand-painted murals and wonderful views over the gardens. Psst! When tying the knot here couples benefit from a complimentary menu tasting for the bride and groom.

Call 01621 770 855 or visit https://braxtedparkweddings.co.uk

Braxted Park is part of the Dream Wedding Venues feature in the September/October issue of An Essex Wedding, which you can download for FREE here.
If you like this, check out more inspirational ideas for your wedding.