We are all aware of the toll that winter weather can have on our skin, but have you ever thought about the damage it can do to your hair?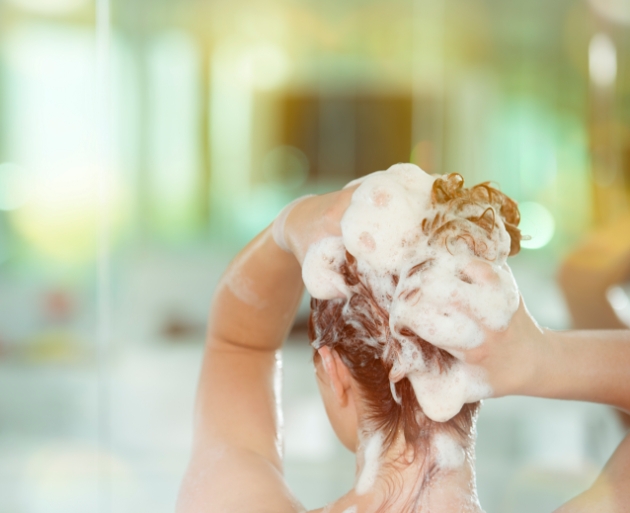 Freezing cold wind and rain combined with the drying effects of central heating can leave scalps and tresses more prone to dehydration. The result? Dry, damaged locks that are highly prone to breakage Thankfully, there's a way to weatherproof your hair this winter, and the answer is to go green. We're talking about Green People, the award-winning organic and natural beauty brand, beloved by industry experts and beauty addicts alike. First launched in 1994 by Charlotte Vøhtz, Green People create gentle yet highly-effective products that champion pure plant power without the need for harmful chemicals and additives. So, who better than Charlotte herself to offer up her top tips for a healthier head of hair this Winter.

SAY GOODBYE TO SLS
We all know that healthy hair starts with a healthy scalp. Shampoos containing sodium lauryl sulphate (SLS) will strip your scalp of its natural oils and completely unbalance your skin. The result is a dry, flaky and irritated scalp that leads to lifeless locks in need of a moisture boost. A pH-balanced organic, SLS-free shampoo will keep your scalp healthy and retaining those essential natural oils. Green People's Moisturising Shampoo (£13.50 for 200ml) and Moisturising Conditioner (£13.50 for 200ml) has been formulated with hydrating Aloe Vera, shine-enhancing Quinoa protein and exfoliating Pineapple enzymes. Completely free from SLS, it is deliciously scented with Orange Flower and Mandarin and has been made with 81% certified organic ingredients.

STAY ON TOP OF TRIMS
Hair is generally drier in the winter months, meaning split ends are far more likely than in the warmer seasons. Whether your hair is short, long, curly or straight, regular trims will keep you hair looking healthy and reduce the risk of split ends. Despite many products promising they can, split ends cannot be repaired. The only way to be rid of them is to chop them off.

THINK WARM, NOT HOT
Try and resist a hot shower on those chilly mornings as the scalding water will damage your hair. Heat from the water can dry out your hair and lead to an itchy, flaky scalp; any extreme changes in temperature will instantly throw your skin out of balance. If an itchy scalp is bothering you through the winter months, try the Green People's Irritated Scalp Shampoo (£13.50 for 200ml) and Irritated Scalp Conditioner (£13.50 for 200ml). These stimulating products are formulated to keep hair dandruff free and naturally lift away dry and dead skin. Pineapple enzymes and fairly-traded Rosemary oil are the superstar ingredients here.

THINK BEFORE YOU STYLE
While leaving the house with soaking wet hair on a cold winter morning doesn't sound appealing, try and step away from the scalding heat of the hairdryer if you want to protect your hair. Instead, opt for a micro-fibre towel to remove as much excess water as possible, these are much gentle than normal towels. Switch your hairdryer to the coolest setting before using and hold it at least 30cm away from the head to minimise heat damage.

TREAT YOURSELF
There's no better time to treat your hair to a bit of extra TLC than in winter. A restorative hair mask is the best way to deeply condition, smooth and nourish damaged hair. Look to Green People's Intensive Repair Shampoo (£14.50 for 200ml) and Intensive Repair Conditioner (£14.50 for 200ml) which can be used as a regular conditioner and also a 20-minute treatment mask. Softening oils from Avocado and Jojoba smooth the hair cuticle, reducing frizz and preventing breakage while Green Tea, Rosemary extract and plant proteins nurture the hair shaft.

Green People products are available from www.greenpeople.co.uk, independent health stores, Ocado and selected Waitrose, Wholefoods, Planet Organic and Revital.