Plastic free. Vegan. Sustainable. Bio-degradable. Recyclable. Effective. ECO WARRIOR by Little Soap Company (£4/100g) is changing the way we cleanse forever, with a collection of six thoughtful, high impact, job-specific bar soaps, each with its own distinct use and bespoke essential oil blend (no synthetic fragrances). From washing and exfoliating to shaving and even shampooing, ECO WARRIOR has you covered - in bio-degradable bar form. Simply wrapped in a recyclable box, ECO-WARRIOR is helping to eliminate untold single use plastic bottles, tubs and tubes from sinks, bathrooms and wash bags across the country.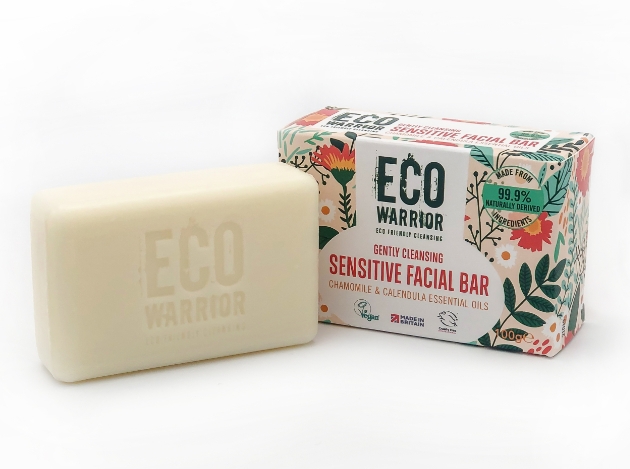 SENSITIVE FACIAL BAR - with a blend of Chamomile & Calendula essential oils, this ultra-nourishing facial bar is gentle enough to use on sensitive skin.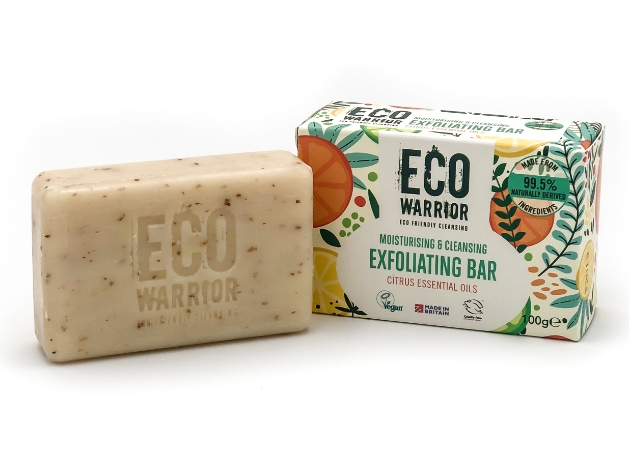 EXFOLIATING BAR - made with Citrus essential oils and Oatmeal, a superfood for skin and natural exfoliant, to help reduce excess oil and soothe skin irritation and itching. A known antioxidant and anti-inflammatory it can help reduce dry skin and remove dead skin cells.
SHAMPOO BAR - with Orange & Ginger Essential Oils and Pink Clay this solid bar cleanses, conditions and moisturises the hair. Why take two bottles into the shower when one bar will do?
SHAVING BAR - unisex, gently fragranced and with added Coconut Oil for a luxurious natural lather - this bar is intended for all the places boys and girls shave
HAND & BODY BAR - a creamy, rich hand and body bar. Does what it says on the box.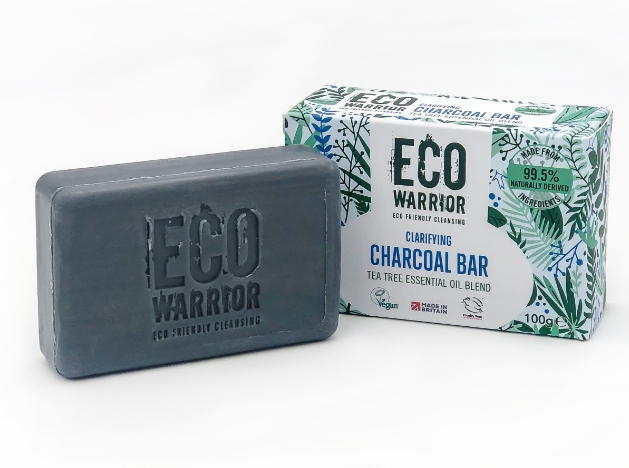 CHARCOAL BAR - with tea tree essential oil blend, this exciting new black soap extracts excessive sebum from oily skin, nourishes dry skin and soothes irritated sensitive skin.

ECO WARRIOR by Little Soap Company costs £4/100g, available from Sainsbury's, Ocado and www.littlesoapcompany.co.uk