A combination of continuted mask-wearing and the hot weather could be wreaking havoc with your skin. If this sounds familar, when you get home try swapping one face mask for another with one of Skin Republic's soothing range.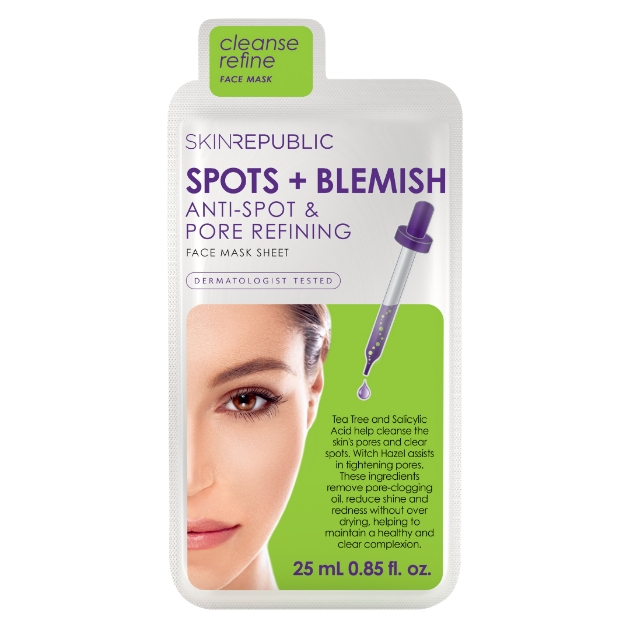 Spots + Blemish – Anti-Spot & Pore Refining (£4.99)

Tea Tree and Salicylic Acid help cleanse the skin's pores and clear spots whilst Witch Hazel assists in tightening the pores. These ingredients remove pore-clogging oil, reduce shine and redness without drying out the skin and help maintain a health and clear complexion.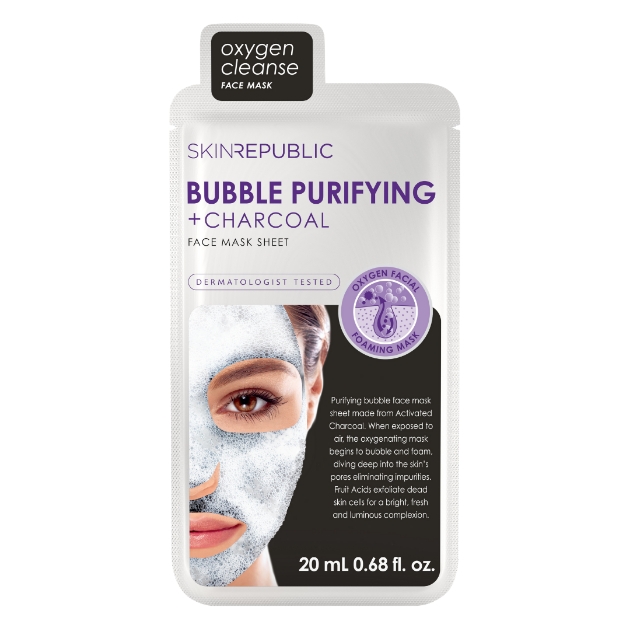 Bubble Purifying + Charcoal (£5.49)

Made with activated charcoal, this sheet mask begins to bubble and foam when exposed to oxygen. This dives deep into the skin's pores eliminating impurities whilst fruit acids exfoliate dead skins cells for a bright and fresh complexion.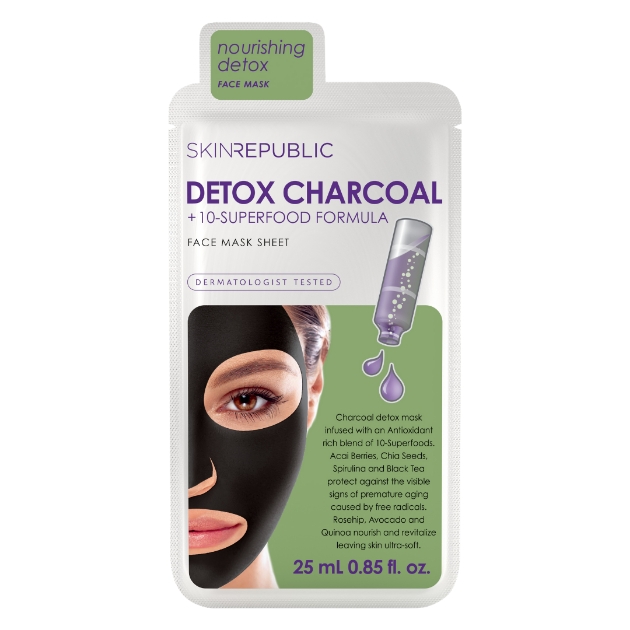 Detox Charcoal + 10-Superfood Formula (£4.99)

Infused with detoxifying serum for a glowing, luminous complexion. The Charcoal infused sheet mask detoxifies the skin and includes an antioxidant rich blend of Acai Berries, Chia Seeds, Quinoa, Spirulina and Black Tea which protect against the visible signs of premature ageing caused by free radicals. Rosehip and Quinoa nourish and revitalize leaving the skin ultra soft.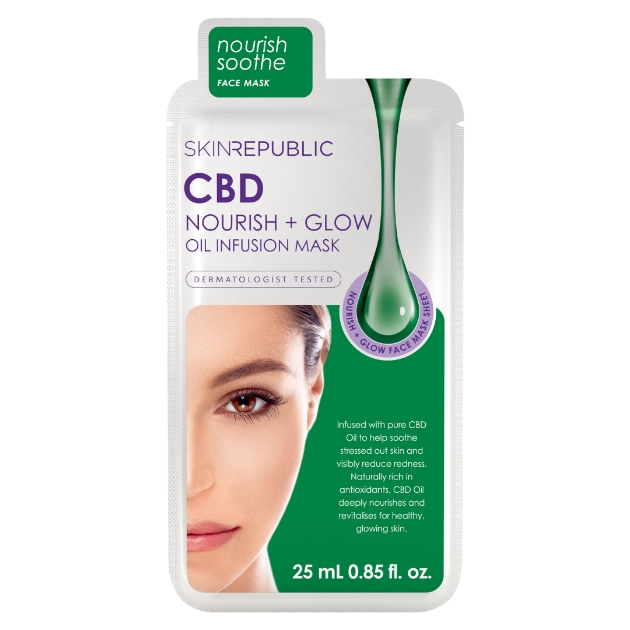 CBD Nourish + Glow Oil Infusion (£5.49)

Infused with pure CBD Oil to help soothe stressed out skin and provide relief from visible redness, irritation and sensitivity. Naturally rich in anti-inflammatories, CBD Oil heals and nourishes for healthy, glowing skin.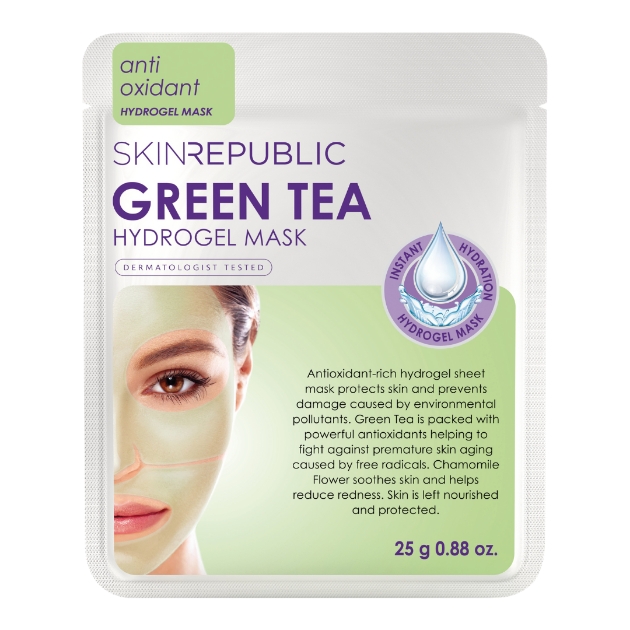 Green Tea Hydrogel (£7.99)

The antioxidant-rich hydrogel sheet mask protects skin and prevents damage caused by environmental pollutants. It's moisture-boosting serum hydrates and nourishes and includes key ingredients such as Green Tea, Chamomile and Hyaluronic Acid.
Skin Republic masks are available in store and online at Superdrug and www.theskinrepublic.co.uk