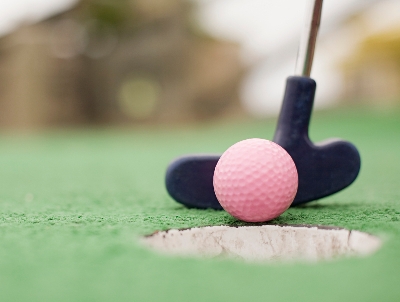 Hole in one - A 50% discount on bookings
So many couples struggle to find something to keep their guests entertained in those lull times between the key moments in a wedding. That's where Magic Frostie comes in. The magician and entertainer, who has 15 years' experience in the industry, has announced the launch of a new crazy golf course, which is now available for weddings.

What's more, we've teamed up with the company to offer a 50% discount on bookings, making it just £350 to hire all nine holes. The offer is valid on all weddings during 2021. So if you want to challenge your loved ones to a fun game, or show off your putting skills, head to the website for more information, www.magicfrostie.co.uk, and simply mention the magazine when booking to claim the discount.
Offer expires: Friday, 31 December 2021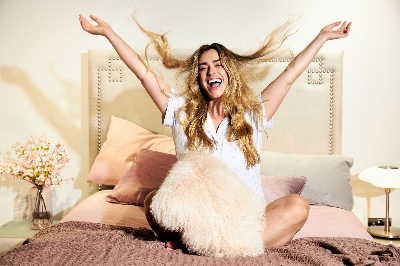 Beauty sleep - 20% off full price items
With the help of Sleep.8's expert staff, customers at the new Lakeside Shopping Centre store are able to tailor their sleep space to their precise needs ‒ a good night's sleep is essential for combating pre-wedding stress! Sleep.8's in-house somnologist, Ana, is always on hand for advice, she says, "Sleep has an effect on many of our physiological systems, in particular, our cardiovascular system and brain functions. Insufficient or irregular sleep and poor sleep quality can lead to health problems for some and have been associated with poor mental health and anxiety."

Perfect for nearlyweds setting up home, the products combine the latest technology (including NASApioneered materials!) with innovative design and customers can choose between hybrid, memory foam and pillow-topped mattresses, all made to order following personal advice from a Sleep.8 consultant.

The Lakeside Shopping Centre store has elevated standard room displays boasting: a visually striking blonde wood house frames, a lush Instagram-selfie wall, designated relaxation areas and luxurious fullbody massage chairs, every detail has been carefully considered to produce an enthralling retail experience.

Visit https://sleep8.uk

Following its recent store launch at Lakeside Shopping Centre, Sleep.8 has teamed up with An Essex Wedding to offer readers 20% off full price items (not to be used in conjunction with any other offer). Use the code 'EssexWedding20' either online or in-store. Closing date: 31st December, 2021 unless otherwise stated. Terms and conditions apply.
Offer expires: Friday, 31 December 2021