Offers
Here is a selection of offers featured in An Essex Wedding magazine.
Why don't you buy a copy now to find more offers from companies in the local area?
---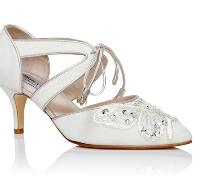 Dancing shoes - 20% off
Luxury British shoe company Sargasso & Grey, create shoes in a wider fit to offer a little extra space for feet to breathe and toes to wriggle all without compromising on style! You can wear beautiful shoes all day and dance the night away in total comfort. Visit the website www.sargassoshoes.com

The last thing you want to worry about on your wedding day is painful feet, so we've teamed up with Sargasso & Grey to offer our readers 20 per cent off online order using code CW20 at checkout.
Offer expires: Friday, 1 February 2019
---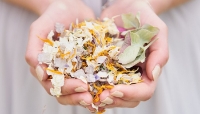 Pretty petals - 15% off
Behind family-run business Shropshire Petals you'll find fields brimming with beautiful delphiniums, roses, cornflower, peony petals and many more. These blooms are all skillfully harvested and delicately hand-picked to produce a wonderful array of wedding confetti.

Along with a variety of confetti packages on the Shropshire Petals website, you'll also find dried flowers, wheat arrangements and a lovely selection of confetti holders, from a pretty pouch to cute cones or even an adorable flowergirl basket.

County Wedding Magazines has teamed up with Shropshire Petals to offer our lucky readers 15% their online order using code 'CW15' at checkout.

Check out www.shropshirepetals.com
Offer expires: Friday, 5 April 2019
---