Kendall and Rob met when they were just 17 years old, after catching each other's eye at college. Over the next 11 years, they were lucky enough to grow up together. "We've shared incredible experiences together," Rob says. "Tying the knot was definitely long overdue! She is my best friend and I'm so happy to have married her."
When it came to proposing, Rob pulled out all the stops. "We were in New York just before Christmas," Kendall tells us. "It had been our dream holiday for years! He popped the question in Central Park – it was the most wonderful surprise. Afterwards we went for an amazing meal and watched the Saks Christmas light show. The whole experience was magical."

Back home, the pair started planning their dream wedding for 22nd August, 2020, with a ceremony at St Andrew's Church, Barnston, followed by a reception at Little Channels. At the time, they couldn't imagine what was in store in 2020. We caught up with Kendall to find out more about how they planned their dream day amid a pandemic…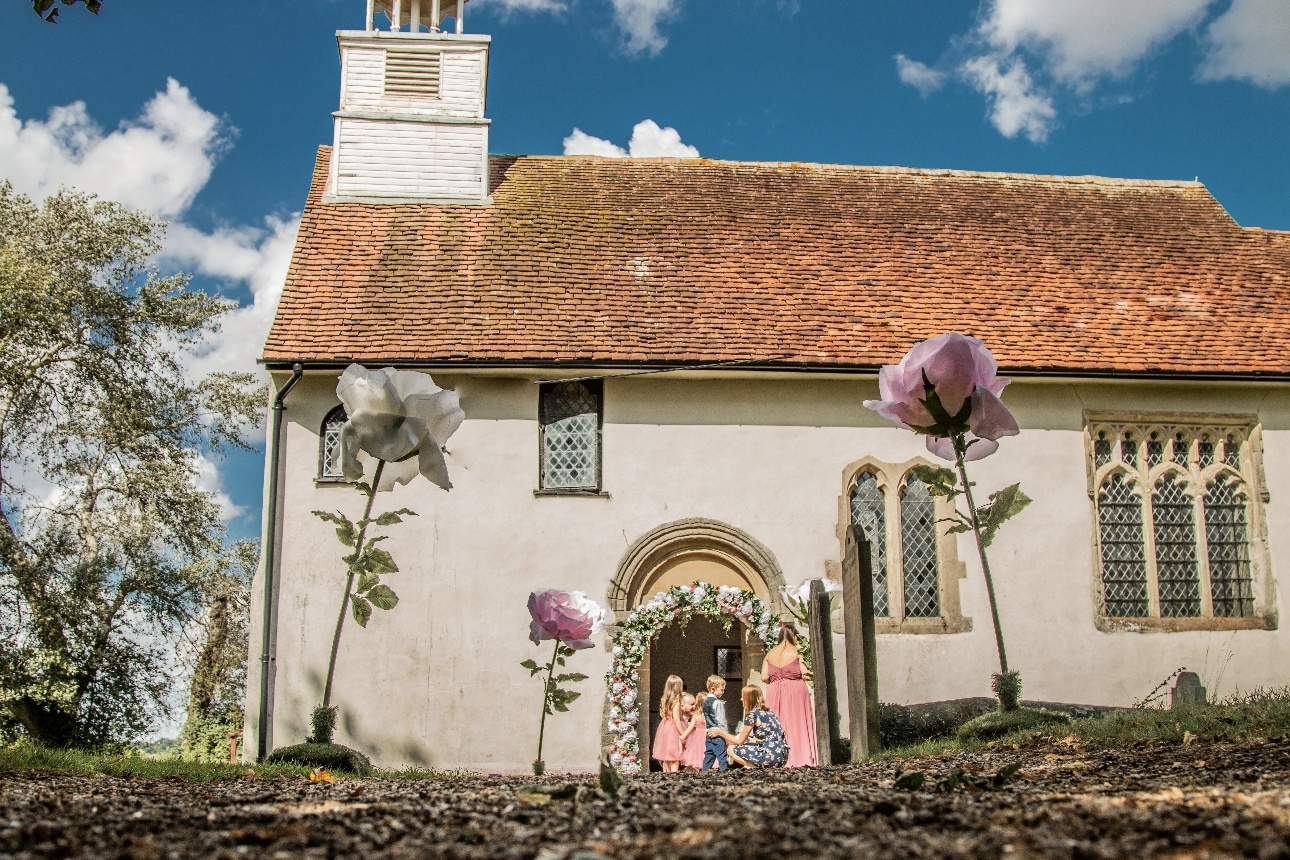 The pair knew they wanted to have a church ceremony, and after moving into their first home together they found a local church, St Andrew's, which fit the bill perfectly. "The church is beautiful and we loved the quiet and peaceful location," Kendall says. "For the reception, it had to be the rustic, country feel of Little Channels. The size of the venue was an immediate draw, as we were always planning a wedding with smaller guest numbers." The pair were able to arrive in style in a classic 1930's Rolls Royce.
The couple opted for a white and pink palette, with subtle Beauty and the Beast-inspired elements running throughout. "Our flowers followed the theme beautifully," Kendall says. "We had a flower arch at the door to the church and giant 6ft roses leading up to it – it was the perfect entrance to our wedding!"
Inside, pedestals brimming with roses and pink petals scattered down the aisle completed the look. The reception venue was spectacular too, with a flower wall, a stunning top table centrepiece and a giant floral heart as a backdrop. On the tables, bell jars holding a single rose surrounded by petals on a log slice gave a nod to their theme and the rustic setting.
The two-tier white cake was adorned with pink iced flowers and a wooden topper. "The flavours were chocolate orange and Bakewell tart; it was delicious!" Kendall remembers. "Guests were also treated to heart-shaped iced cookies as a wedding favour."
Kendall was instantly drawn to Enzoani dresses, especially mermaid-style gowns. "I tried on lots of different styles as I wanted to have the full experience," she says. "As soon as I tried on Juri, I knew it was the one. It was the look I had in mind and it made me feel like a bride." She teamed it with a full-length veil embellished with diamantés and pearls, while a gorgeous hair comb from Botias Accessories complemented her Hollywood-waves hairstyle.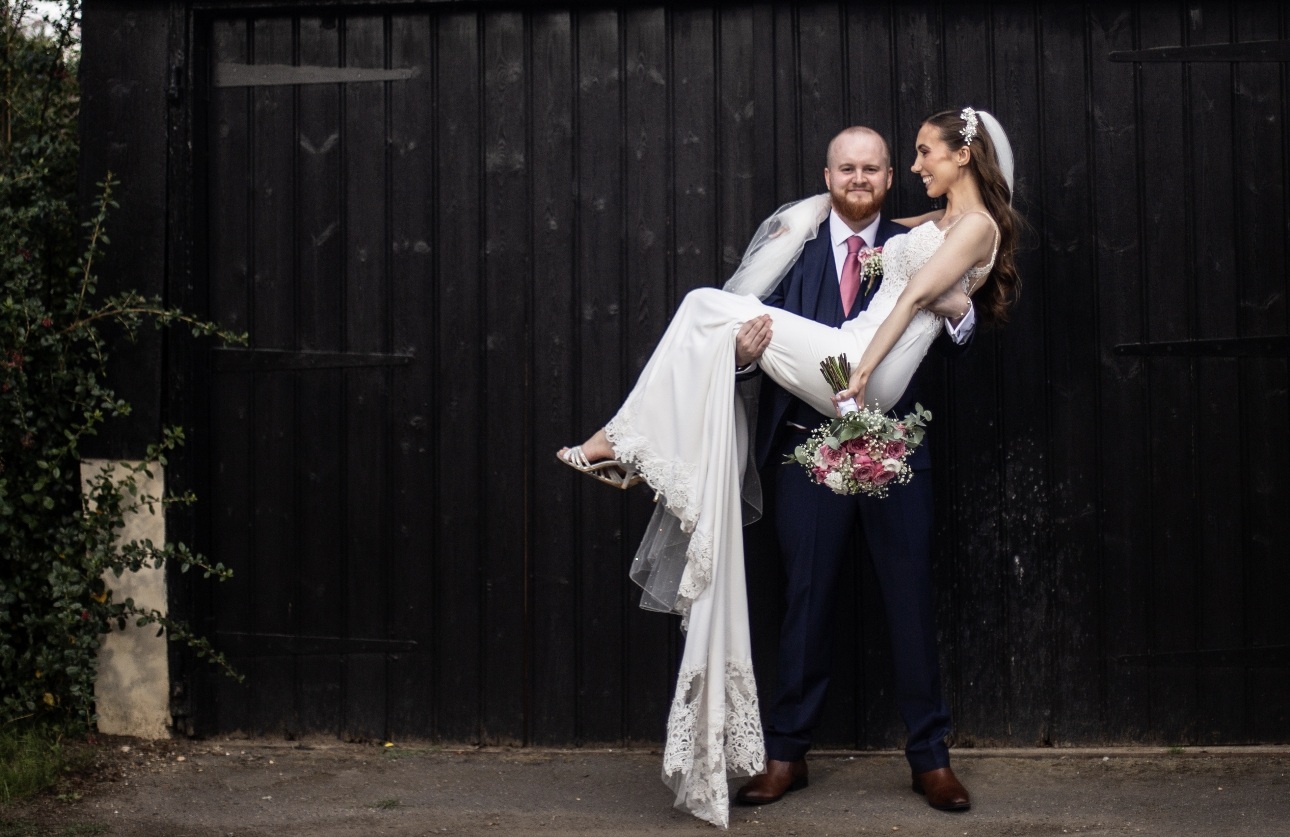 Rob and the father-of-the-bride looked suave in navy suits with dusky pink accessories, which coordinated beautifully with the bridesmaids' V-neck Mori Lee dresses. "As we had an intimate wedding, we decided not have groomsmen," Kendall explains. "Otherwise nearly all the men at the wedding would have been dressed the same!"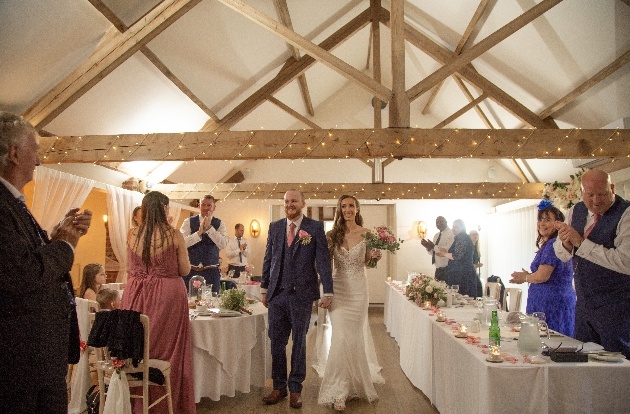 After meeting her two years before, the couple knew they had to have Zoe Alexandria playing the piano during the day. "She was fantastic and our guests loved her," Kendall says. "Her ability to perform any request across all genres was a real hit. Having her play as I walked down the aisle was perfect."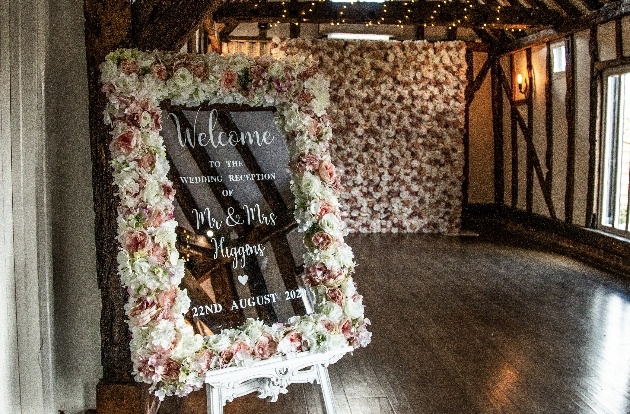 As there were restrictions on wedding receptions at the time, the couple's close family and friends returned to the newlyweds' home to continue celebrations in their back garden. "We were hesitant having to move the evening party from our venue, but it worked out for the best and everyone had a fantastic time," Kendall smiles. "We had a rustic heart-shaped photo booth in the garden and we got some fantastic pictures of our guests in silly hats and props!"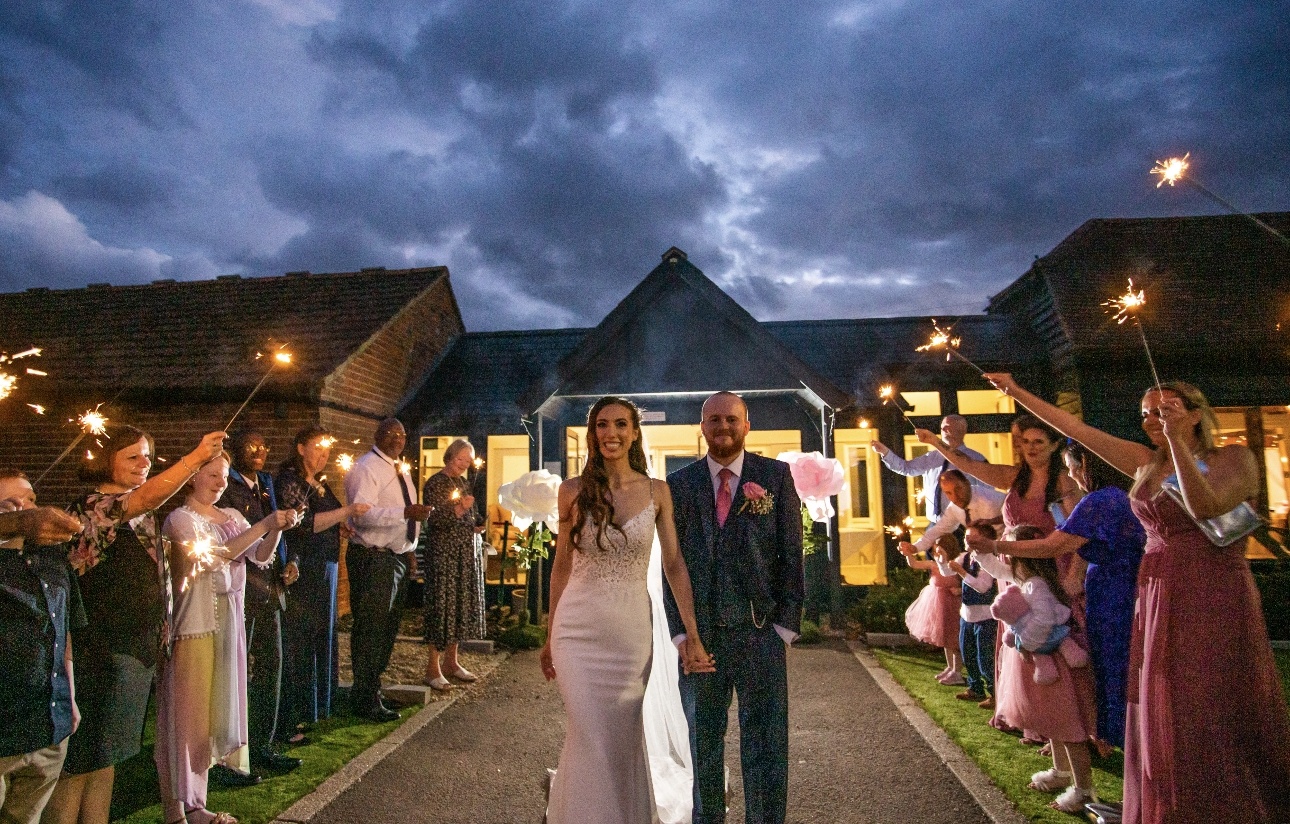 After two years of planning, the couple were concerned that the pandemic may mean they couldn't get married at all. "For months leading up to the day we weren't sure if it could go ahead," Kendall remembers. "We remained positive throughout, and every time there was a new obstacle, we worked together to get around it. We were both so happy to finally be husband and wife – nothing was going to stop us getting married!"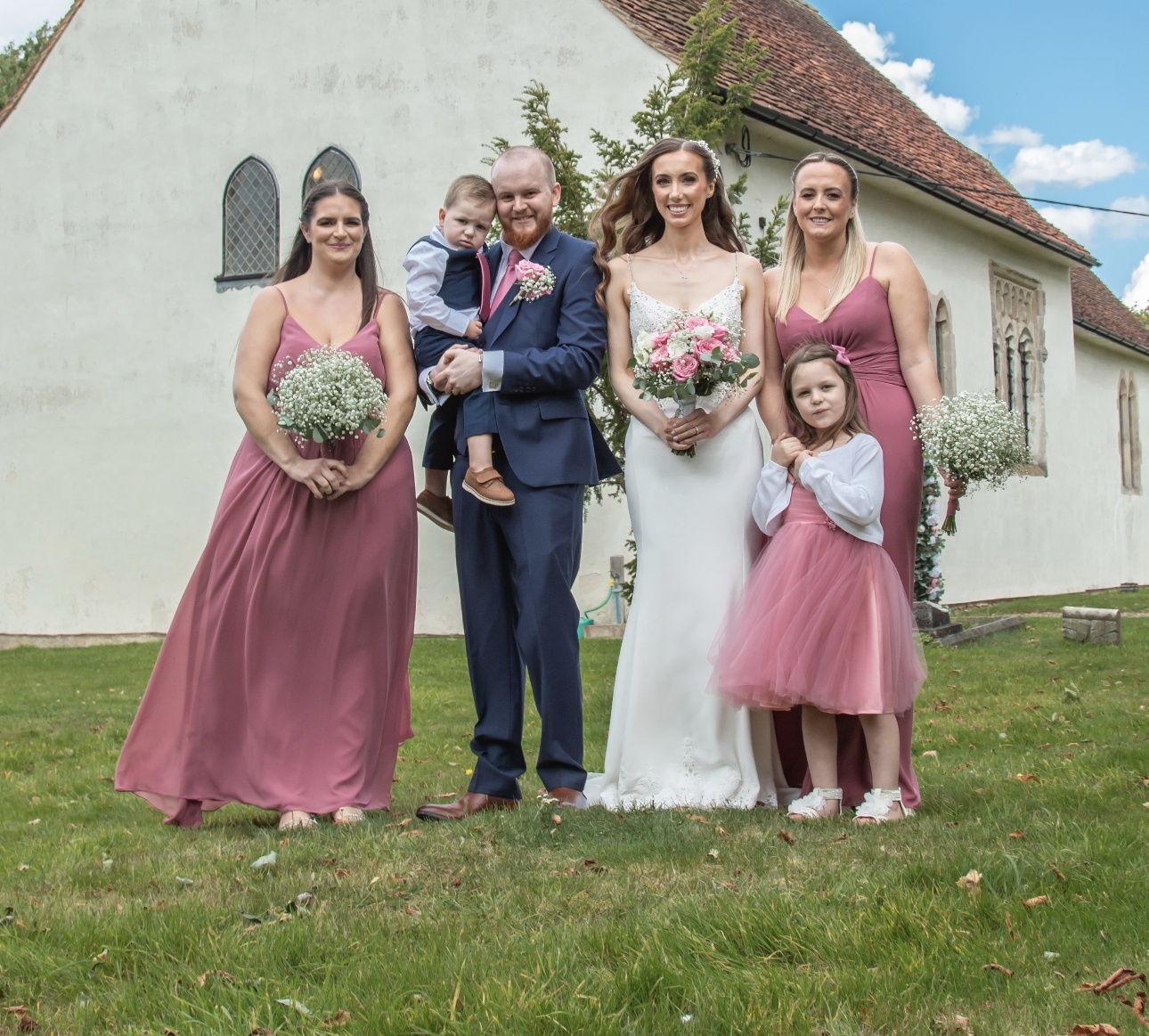 So looking back, how do they feel about their special day? "People tell you to try to take it all in, but everything went past so quickly; it was like a dream," the bride says. "Being one of the first weddings after the lockdown eased, we were wondering how it would go. Luckily we didn't have to change much, but our guests did have to wear face masks for the ceremony. We invested in clear masks so we could see our loved ones' faces – it was totally worth it!"
Kendall and Rob's contact book