James proposed to Lianne in her parents' garden, in front of a big tree which she used to love to play around as a kid.
"It was August 9th 2020 and a baking hot day," shares Lianne. "We drove to my parents' house and I thought it was just going to be a chilled afternoon. We got there and my dad said 'Lianne come and take a walk down the garden, I want to show you what I've been growing in the polytunnel'. He's a keen gardener and always likes to show me his latest vegetable/fruit that he has grown. So, dad, James and I walked down the garden, dad then said 'Oh I've forgot something! You two keep walking and I'll be right back'. As James and I walked down the garden he turned to me in front of the big tree and there it was decorated in flowers, a bottle of champagne, choccies and music playing. He bent down on one knee and asked me to marry him!

"It was a complete surprise, I was so overwhelmed and when we walked back up to the house James' parents were there plus my nan, grandad and brother. Little did I know my dad had set up a secret camera and recorded the whole thing!"

The big date was set, 10th June 2021, with a ceremony at St. Peters Church Coggeshall and reception at Markshall Estate, Coggeshall, Essex. "Due to the pandemic, I had to shut my business for four months over the winter so I turned all my attention to my wedding and planned it like full time job. I absolutely loved it!" shares Lianne.
Having always dreamed of getting married in Coggeshall Church, it was Lianne's first choice of ceremony venue, "It's just so beautiful and magical," adds Lianne. Wanting the day to be classy and romantic, their chosen reception venue also had to have plenty of outdoor space they could utilise for their June wedding. "Markshall is absolutely stunning, the grounds are gorgeous and it has a very welcoming, cosy vibe inside. Even though we were only allowed 30 guests at the time it still didn't feel too big with the way I laid it out."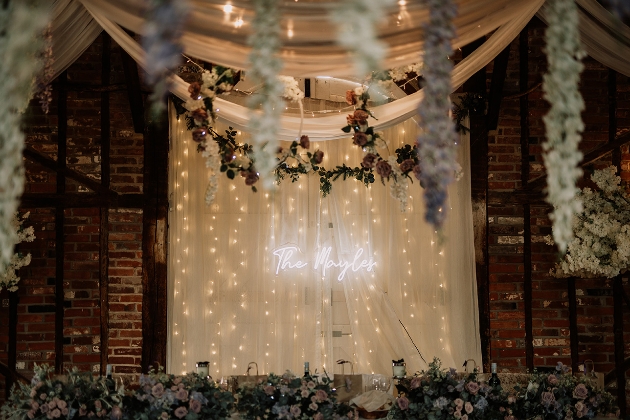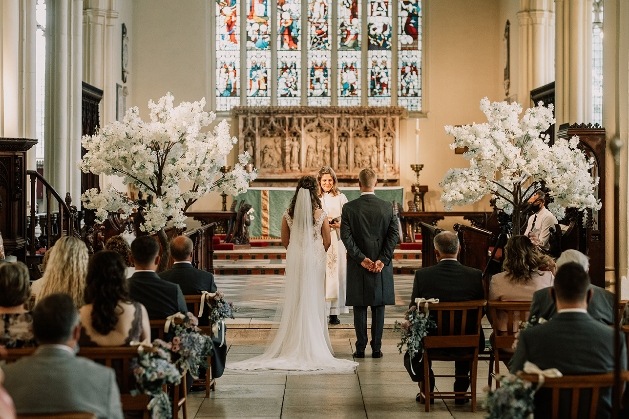 Absolutely adoring flowers, the bride opted for a mix of real and faux blooms. Each table had a centrepiece and was named after a country garden flower: peony, lavender, sweet pea and so on.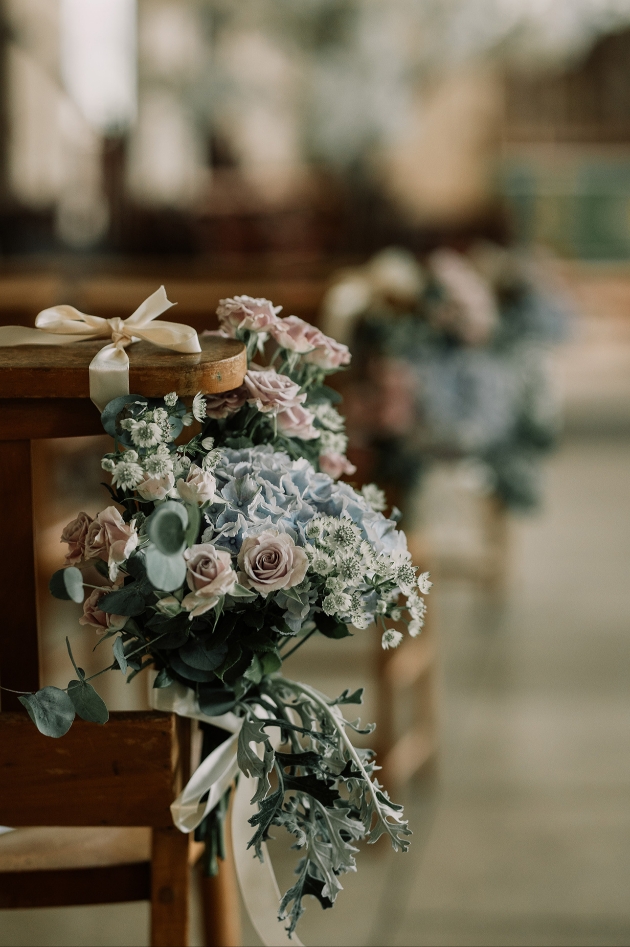 "The top table had a huge runner of real flowers," shares Lianne, "and at the side of the top table we had faux cherry trees in ivory. We utilised this by also using them in the church for the ceremony. Above the top table we had two rings of flowers, this was to symbolise the wedding rings.
We had real flowers around the little outdoor sun shelter, which is where we let our harpist play during the reception drinks. Finally, we decide to use a company to cover the ceiling in ivory drapes and the florist then attached faux ivory and lilac wisteria in between to give a romantic closed-in look.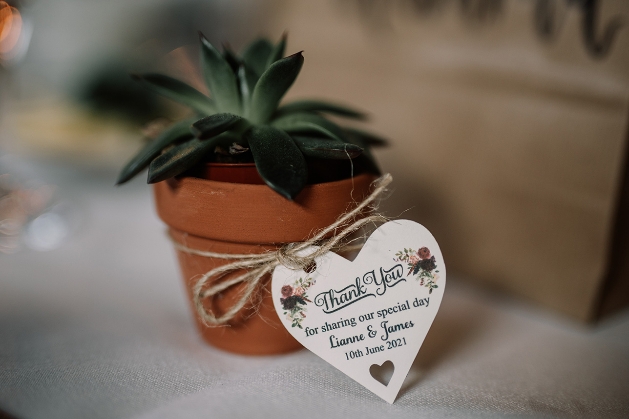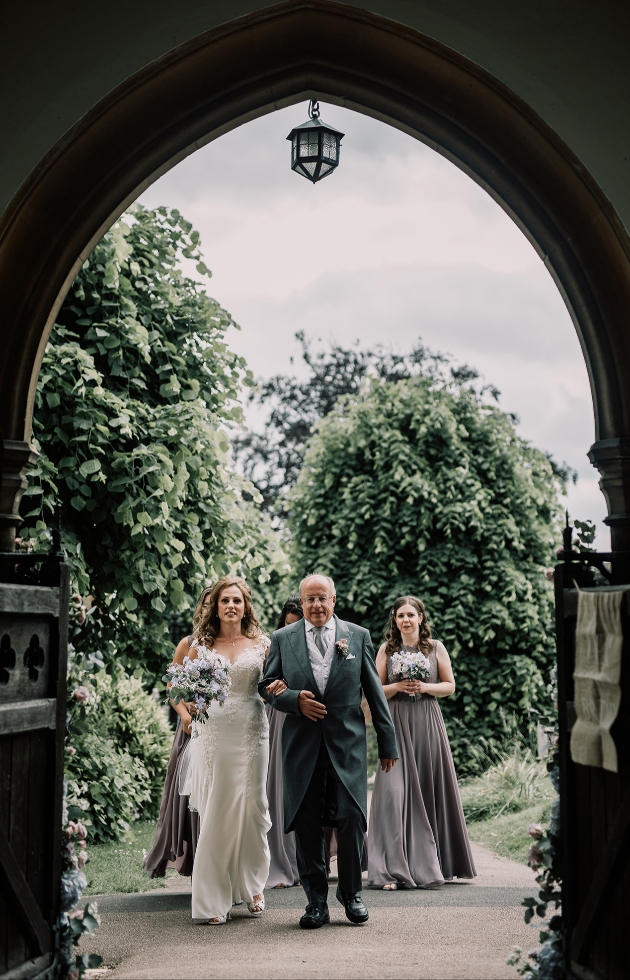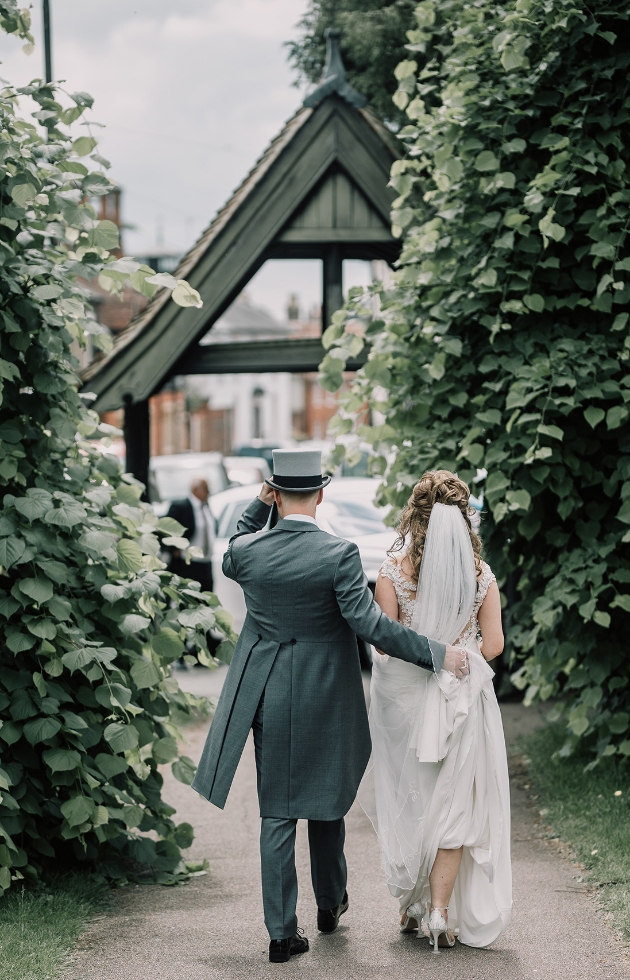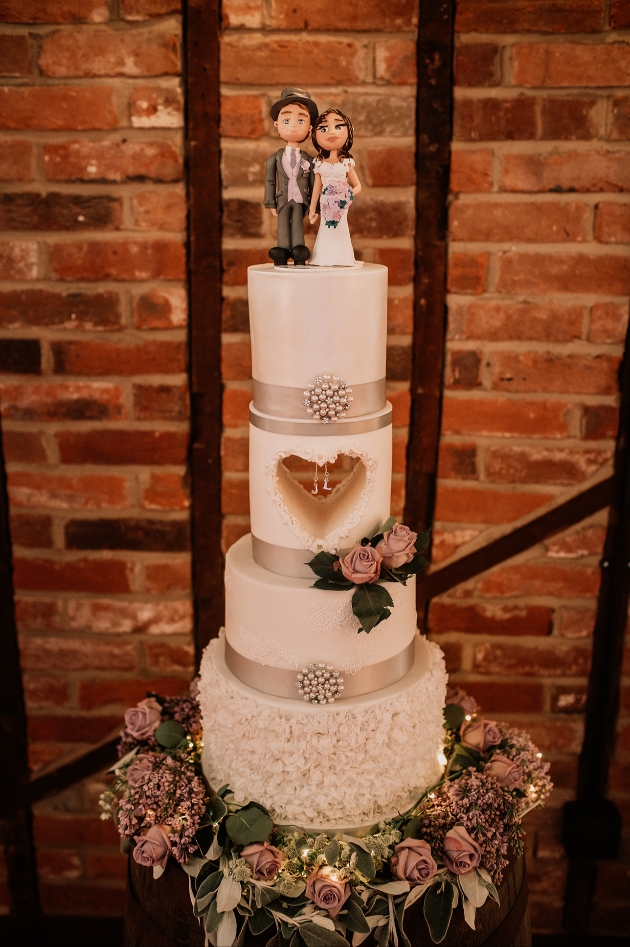 Due to the pandemic, meaning they had less guests on the same budget, the couple opted to treat their guests with lots of little extras. In keeping with the theme, each guest received a favour which was a little succulent plant and a gift bag full of little goodies.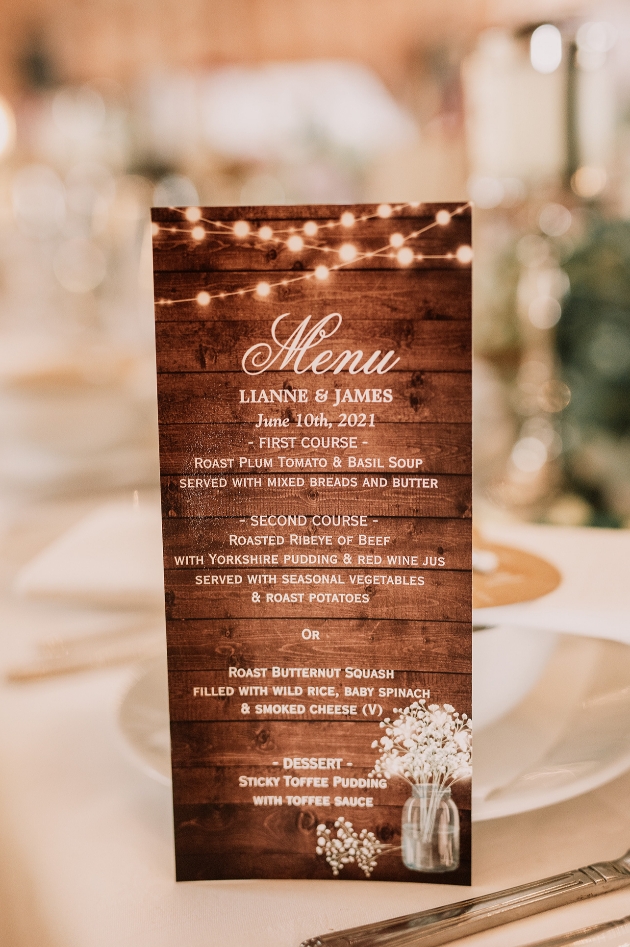 The couple's cake was a four-tier design, the bottom tier was 'death by chocolate' and coconut, the middle was luxury lemon (with Limoncello in it), and the top was Baileys Irish cream. "One tier was a hollow heart made out of polystyrene, covered in icing with our initials hanging down in the centre," adds Lianne. "We also had a cake topper made out of clay which looked like us."
Lianne wore a slim-fit ivory-toned dress featuring lots of lace, sparkle and a big train. "I wore a pearl necklace and earrings, with ivory-hued shoes with delicate bits of sparkle on them too," shares Lianne. "In addition, I had a chapel-length veil handmade by a lady in Colchester and she embroidered the words 'From this moment on, life has begun', with little flowers either side. These were the same words in the song for our first dance (and also what was playing when James proposed)."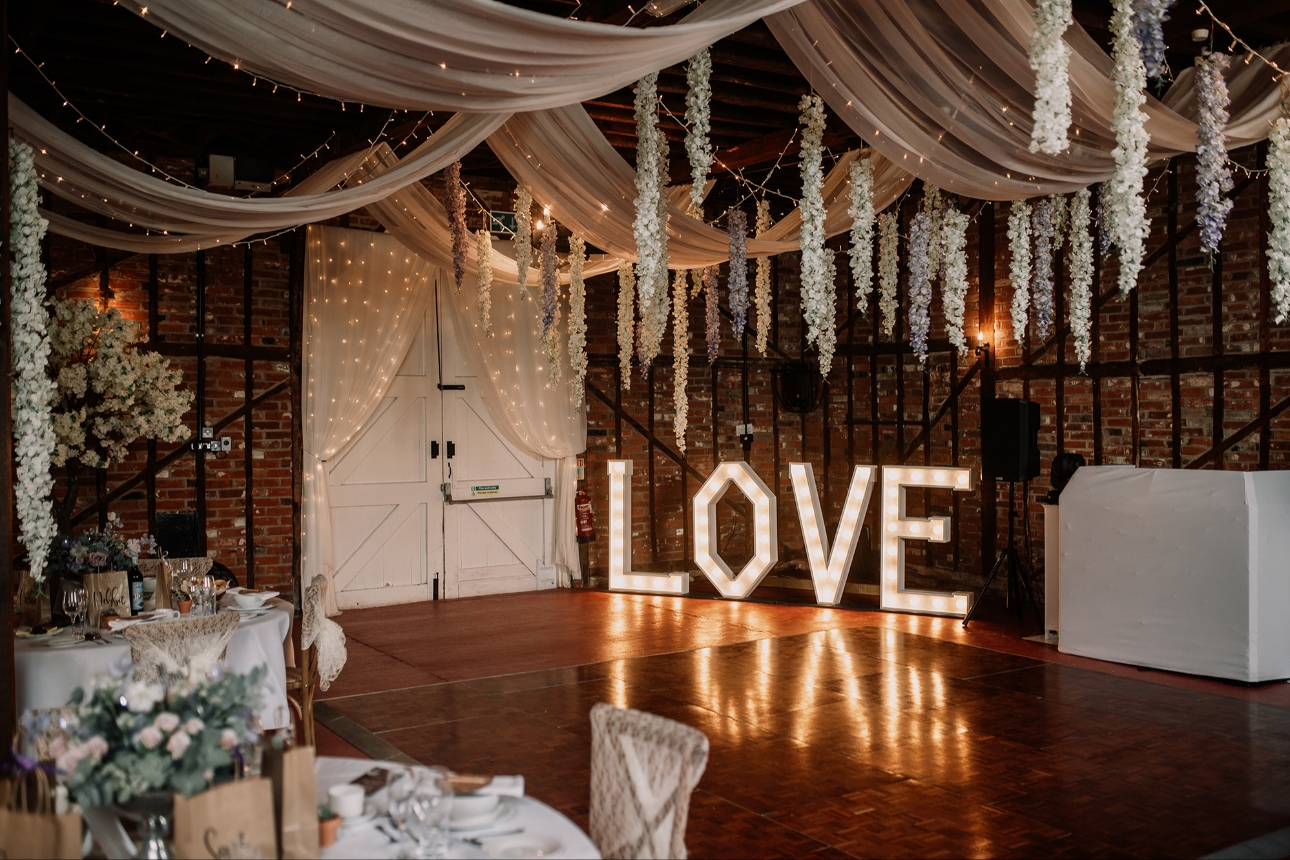 Wanting to feel relaxed and comfortable in the evening, Lianne changed into a shorter dress for her father-daughter dance and the first dance – for which they performed a waltz so needed to be able to move!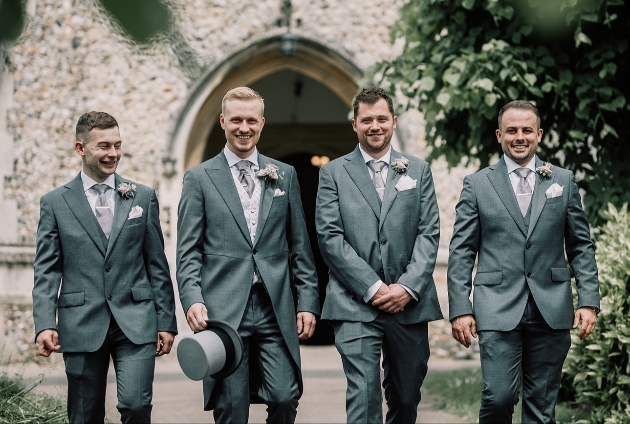 James chose a classic top hat and tails combo, while the best man, usher and groomsmen all looked very dapper in their suits. The father-of-the-bride and the father-of-the-groom also wore a morning suit, minus the hat, to keep the look formal.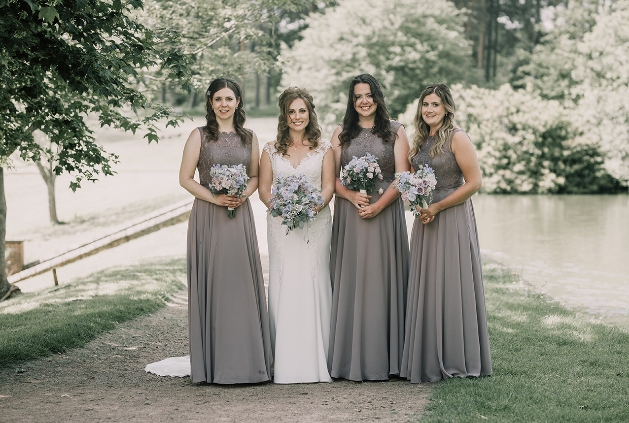 "My bridesmaids wore a silvery/lavender-coloured dress," adds Lianne. "Which I did have a little panic they wouldn't fit but they did! I also bought silver jewellery to go with their outfits."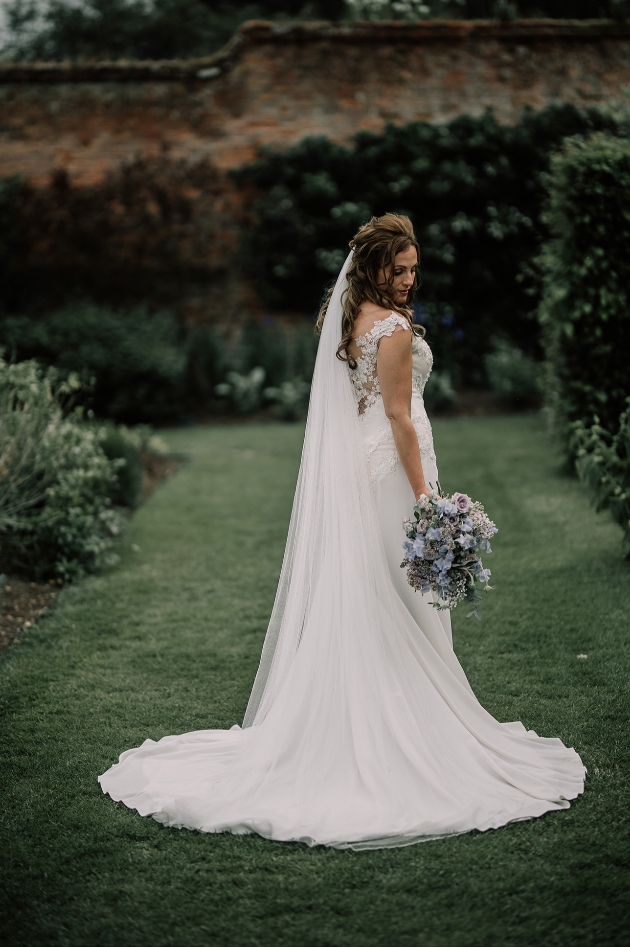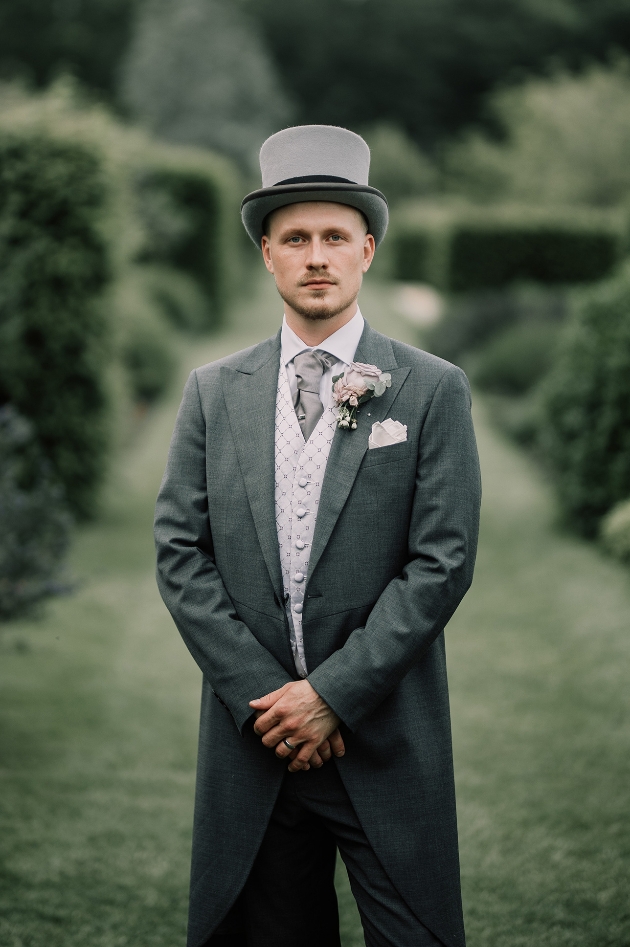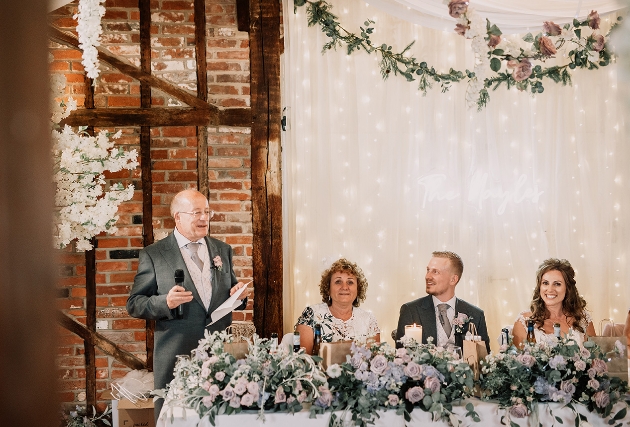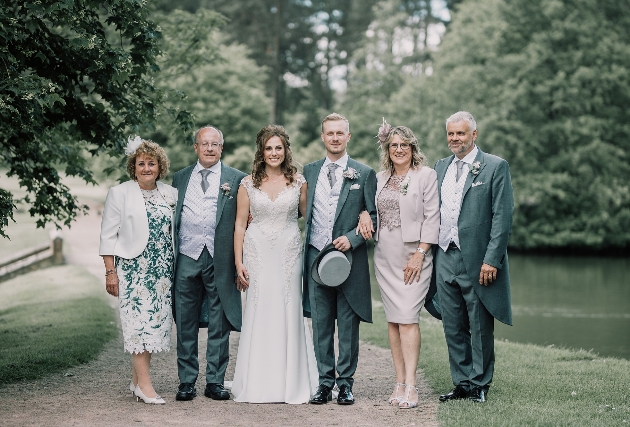 With plenty of time on her hands during lockdown, Lianne kept busy making lots of items for their wedding day to entertain the guests. From outdoor games, matching the colour scheme of course, such as hearts and kisses, hook the duck and ring toss, to a painted wooden frame which she hung white flowers from to be used as a backdrop for the guests to take photos with a polaroid camera. Lianne also bought a load of inflatables and put them in a crate for guests to have fun with on the dancefloor.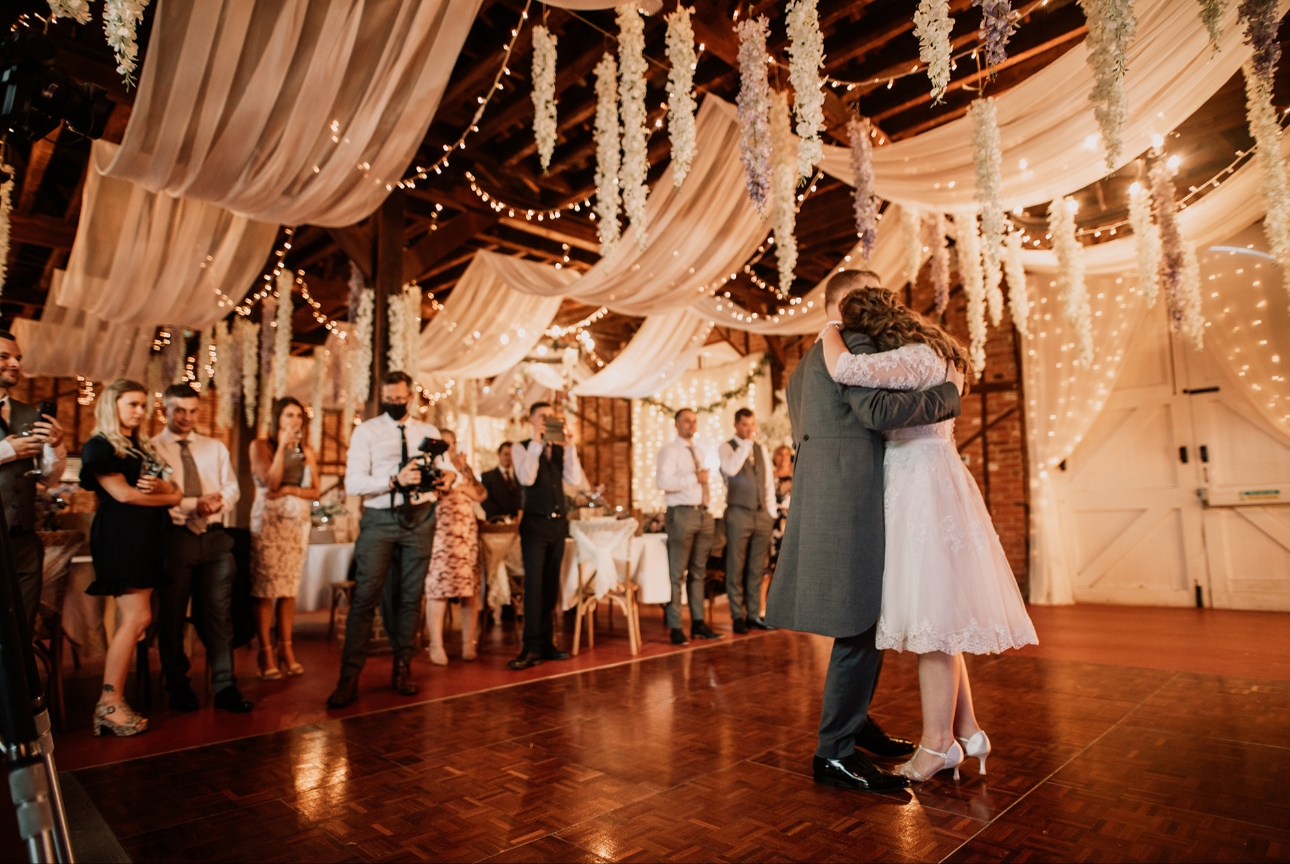 For evening entertainment, the couple opted for a DJ, "It was the early stages of things easing with lockdown ending so everyone was actually so happy to see each other and we all danced, drank and was merry the whole evening," remembers Lianne.
"The day for me went by in a daze! I remember sitting in the car with my dad and I asked him how he felt and he said he felt like he wasn't there, it was all happening so quickly and in all honestly that's how I felt too!" shares Lianne. "I wish I could do it all again, I loved every minute!"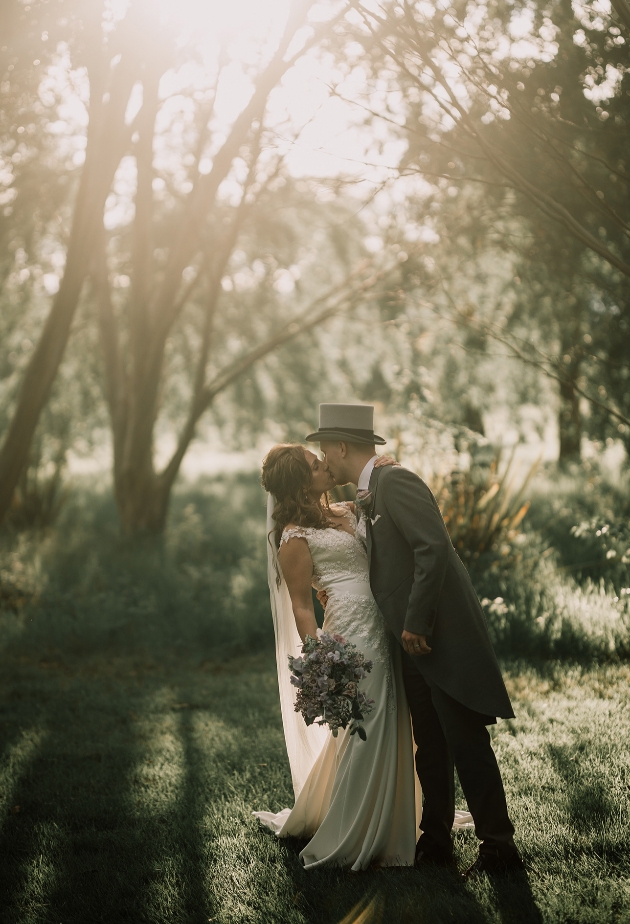 "The parts that stood out to me the most were sitting in the car with my dad, seeing James at the end of the aisle smiling at me and seeing all of our family and close friends together for the first time in what felt like a decade! It was amazing!"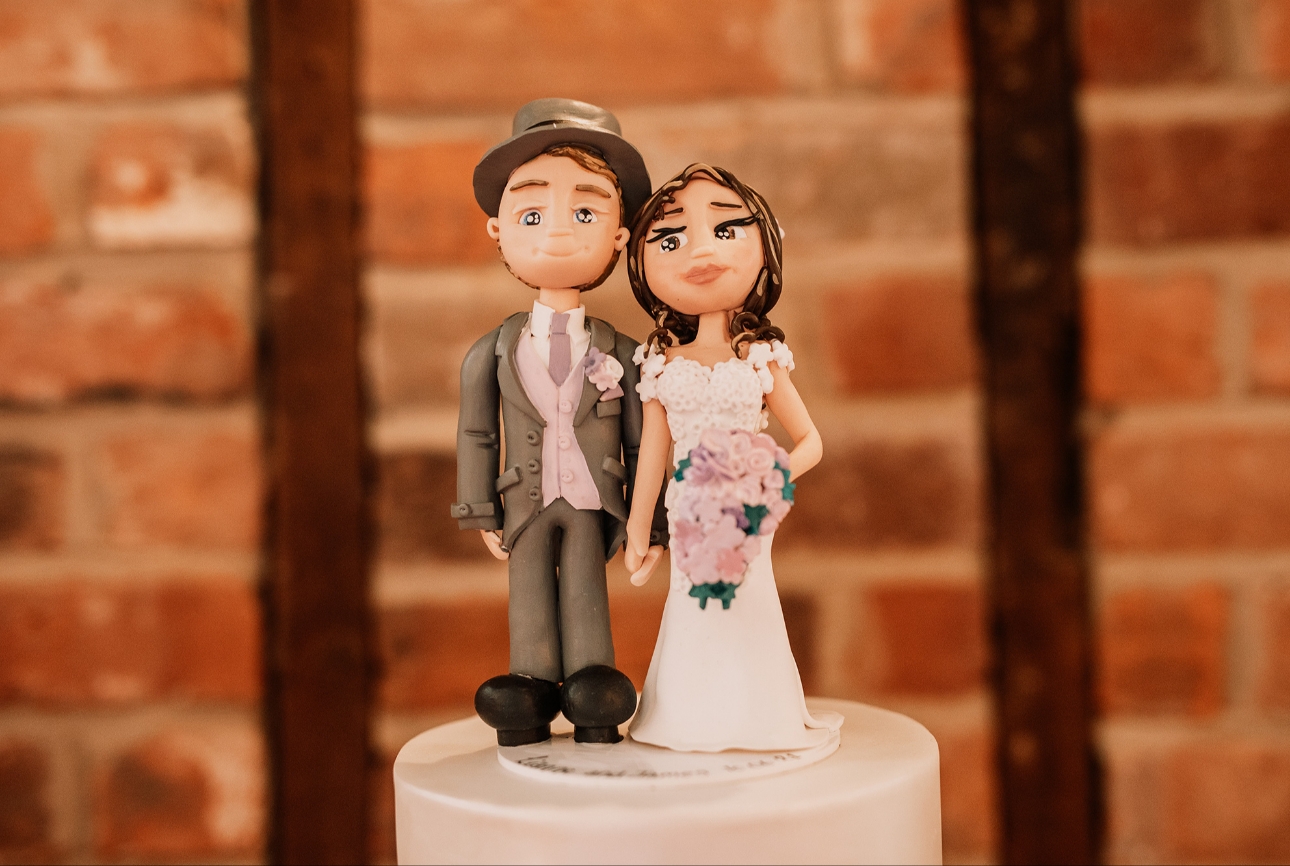 Top tip: Don't leave things to the last minute, write a list of everything you want and write a budget next to it. Enjoy every second of your day because it goes so fast!
Lianne and James' contact book