Natalie and Mark were the well-deserved winners of an incredible wedding competition for NHS workers, worth £26,000
Midwife Natalie met Mark when she became his mentor during a placement at Basildon University Hospital's maternity unit. "Mark was training to be a paramedic, and there was an instant attraction between us," says Natalie. "We saw more and more of each other, and soon began to realise we were meant to spend the rest of our lives together."

Three years later, the couple were enjoying a family Christmas break at Center Parcs in Elveden Forest. "One night, we went to see the giant snow globes that you could get in to have your photo taken," continues Natalie. "Once inside, Mark got down on one knee and asked to marry me! Shocked, but over the moon, I said 'yes', then we all went out and celebrated with lots of Champagne. Natalie and Mark started planning their wedding straight away, putting deposits on a venue, photographer and string quartet. Then Natalie spotted a competition on Instagram where NHS workers could win a wedding worth £26,000, and thought it couldn't hurt to fill out the form…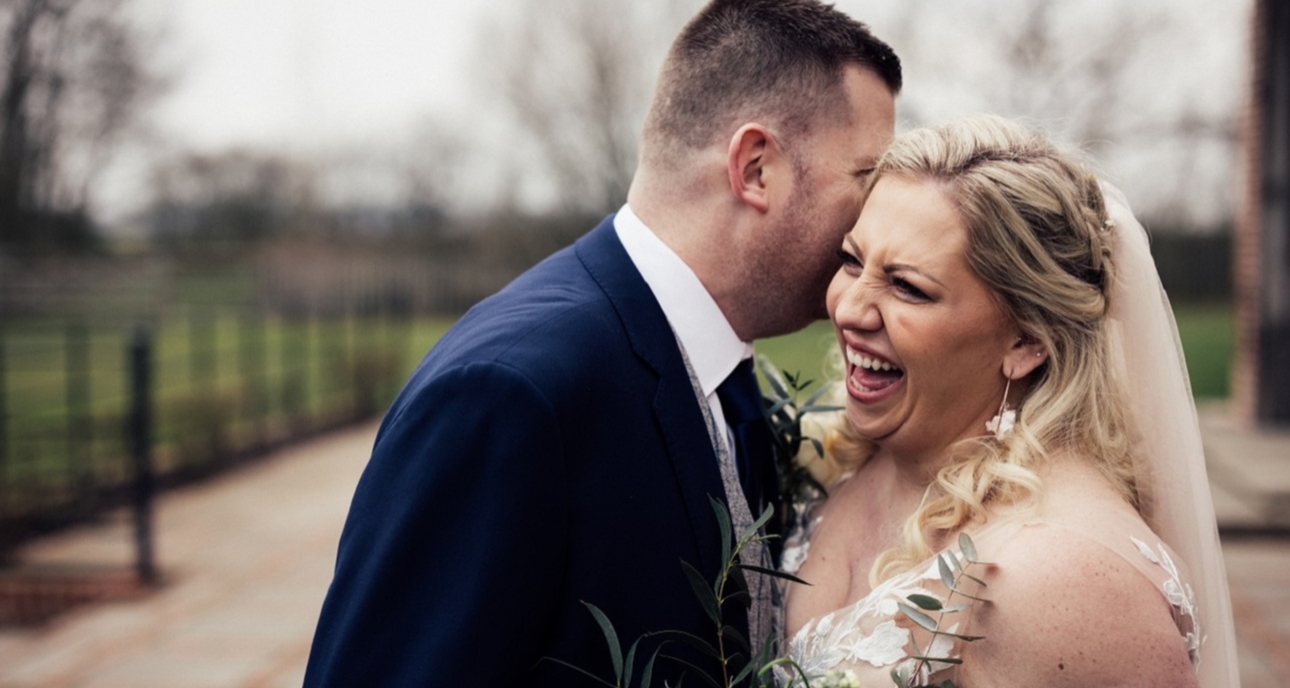 OVER THE RAINBOW - The competition, organised by florist and venue stylist Rosie Obeney of Rose Decor Styling, offered one lucky couple a free wedding at Tuffon Hall, including photography, videography, dresses, suits, cake, catering, flowers, stationery, entertainment, hair, make-up, decorations and more. With 24 Essex suppliers involved, Natalie decided to enter. "We felt the way we met and working for the NHS was a story in itself, but wanted to show we were also not immune to our own suffering. Unfortunately, in 2017, during a perfect pregnancy, our son, Ronnie, was born at 23 weeks. Sadly, after three weeks of spending every minute with him, he passed away. We returned to our roles within the NHS, which took immense resilience with me working on the delivery suite and Mark as a paramedic. Being thrust back into a life where you're faced with living your own nightmare through others, as well as having first-hand experience understanding people's darkest times, is hard, to say the least. We were then overjoyed to welcome our beautiful rainbow baby, Teddy, in late 2018, which showed that we can survive anything together."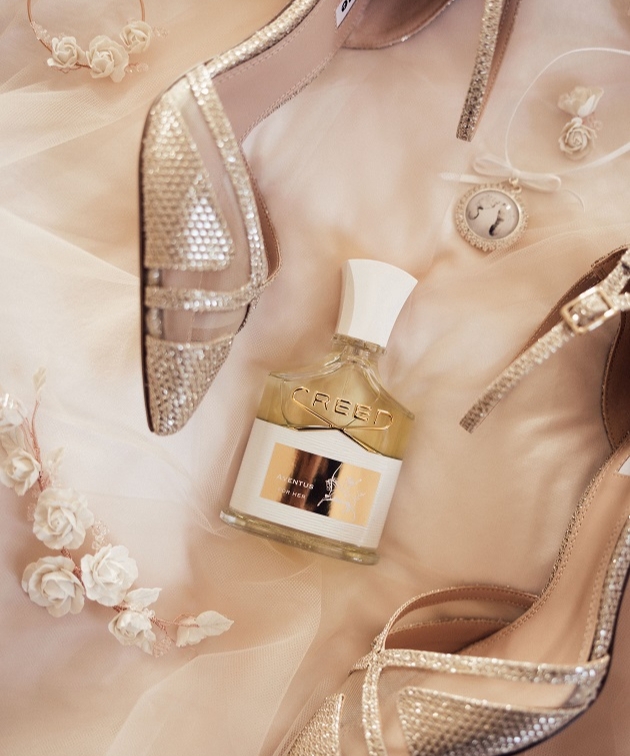 IN IT TO WIN IT - The couple were out shopping when they received a call saying they'd been shortlisted for the prize. "It was so noisy in the shop I thought at first we were only in the running for winning some wedding flowers!" says Natalie. "We were asked to attend Basildon University Hospital in uniform, to meet some suppliers as we'd made the final three. Upon arrival, we were handed cards to read in order, and were told some of the businesses would be waiting to meet us by the maternity entrance as part of being shortlisted. When we got to the last card, and read that we'd actually won, we were in total disbelief! Arriving at the maternity entrance, we were then surprised by the suppliers and lots of our friends and family! We were still in shock for days afterwards!"
Natalie and Mark's wedding was booked – after COVID halted the competition's original 2021 date – for 3rd March 2022, with Tuffon Hall offering their space as part of the prize. "We visited the venue as soon as we could after being told we'd won," continues Natalie. "It was incredible, from its open plan space, tons of natural light, and high vaulted open woodwork ceiling. It even had underfloor heating so would be the perfect temperature for our spring wedding! We were shown around the large patio area, complete with beautiful flower beds, before being taken to the venue's vineyard, which is the third place where our ceremony could be held. By the end of the tour we were so excited, and couldn't wait to see how our big day would come together."
JUST GIVING - The couple opted for a grey and white theme for their big day, meeting up at first with their wedding planner from One Oake, Aimée. "Aimée was amazing throughout, supplying us with a helpful plan and timeline for contacting our suppliers, as well as any information they required," continues Natalie. "We were delighted to see we'd receive chocolate heart favours from Nirvana Chocolat; wedding stationery, name cards and a welcome sign from Leigh Calligraphy; incredible bouquets and floral displays from Rose Decor Styling; a three-tier, semi-naked cake from The Honey Bee Wedding Cake Company; balloons from As You Wish Balloons; canapés and a three-course wedding breakfast from The Great Catering Company; £1,000 of props to hire from Anthology Vintage Hire; a seven-seater Mercedes with driver from MTB Luxury Travel; wedding rings from Coo Hatton Garden; and even three rooms for the night of the wedding at Marks Tey Hotel. And that was only just the beginning!"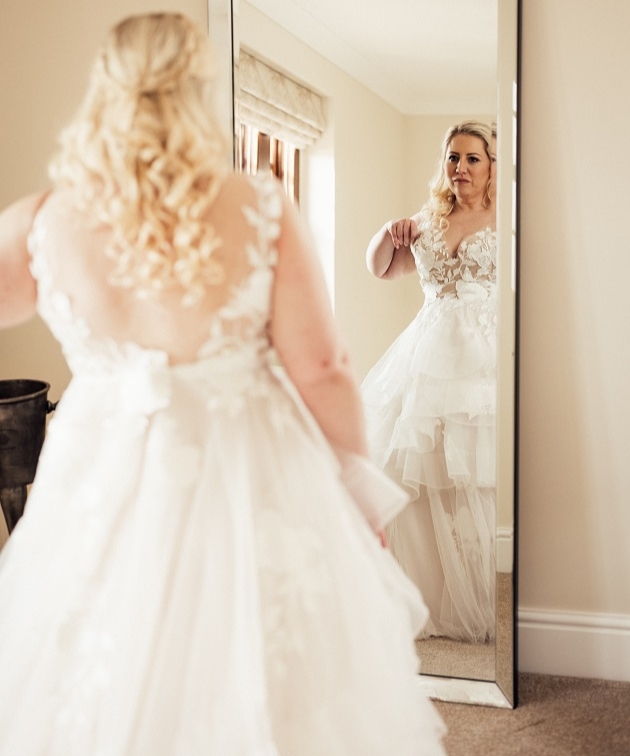 DRESS TO IMPRESS When it came to choosing a dress, Natalie was gifted an incredible £1,000 towards her style of choice from Leigh on Sea's Blush boutique. "I spent a further £1,000 on the most gorgeous gown, Watters Bridal Montgomery in Moscato," says the bride. "After trying so many styles, this one made me feel like a Princess, so I knew it was the one." Natalie was also lucky enough to receive a custom-made veil from Rebecca Anne Designs, and a bespoke hair vine and rose gold 38 earrings from PS With Love. "Even my wedding hair and makeup was taken care of," continues the bride. "Jennie from Bridal Hair by Jennie transformed my locks into a cascade of curls, while Elaine from Elaine Marie Professional Makeup worked her magic on myself, my bridesmaids, my mum and Mark's mum – and we were all so happy with how we looked."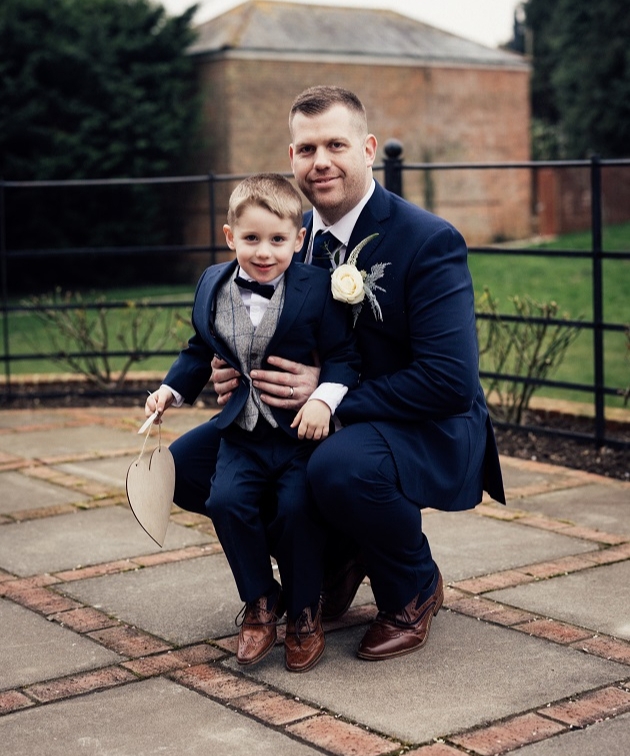 The rest of the bridal party were also well-catered for, with the bridesmaids gifted their gorgeous multiway dresses from Lá Closet Dé Chánel. "I went with silver grey and paid extra for tulle overlay as I really loved the look," says Natalie. "Next, there was Mark and his groomsmen to take care of – but I needn't have worried. Mark was gifted a navy blue lounge suit with grey tweed waistcoat from Dapper Chaps. They also supplied three more suits for the groomsmen, but with grey ties to complement the bridesmaids' dresses. Even our son Teddy wore a suit – and he couldn't have looked more gorgeous!"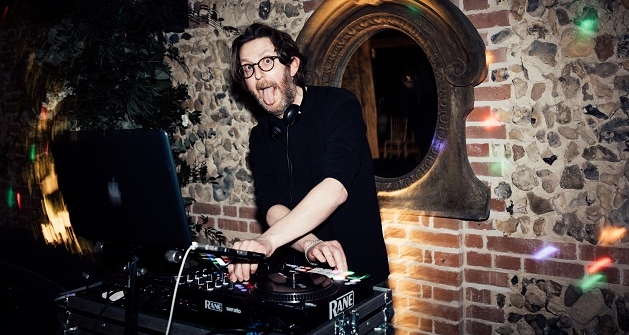 LET'S PARTY! - After the wedding breakfast it was time for Natalie, Mark and their guests to enjoy a party to remember. "The night was packed with even more suppliers who offered their services as part of our prize," says the bride. "The DJ from Dreamwave Group listened to our suggestions so knew exactly what music we wanted to hear, and we were also lucky enough to have a pianist, Zoe Alexandria. She has a musical talent that's second to none, and I'd recommend her to anyone! We also had a wonderful singer, Idreiss, who sang a great mix of songs. All of our guests commented on how great he was, and he even paired with pianist Zoe during the wedding breakfast."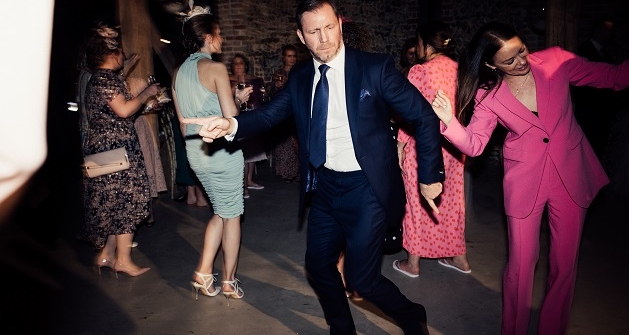 It goes without saying that the whole day was perfectly captured by both the photographer and videographer. "Dan from D&A Photography was fantastic," continues Natalie. "Mark and myself are both easy going, so let Dan guide us with his recommendations – and we couldn't be happier with how the photos turned out! Our talented videographer, Carl from Six Eight Video, was great, too. After chatting to him on Zoom he gave us some ideas of what we could incorporate into our video. When we met him on the day it was like we'd known him for a long time – he made us feel extremely comfortable, which resulted in some really natural footage of the day."
Natalie and Mark's contact book