Melissa and David met in the summer of 2018. "We matched on a dating website," says Melissa. "We clicked right away, and after a few weeks of talking, we decided to meet for our first date. We went to a local restaurant and talked so much that every time our waitress came over, we still hadn't looked at the menu. Neither of us had much experience with online dating, so we weren't really sure what to expect, but the transition from talking online to meeting in person was easy, and we quickly became inseparable."
After a couple of years together and numerous proposal plans spoiled by lockdown restrictions, David finally popped the question. "I'd planned to propose in France on holiday with my family, but the trip was cancelled due to COVID-19," shares David. "Several of my back-up plans were also disrupted, so I asked Melissa to marry me in front of her family on Christmas Day."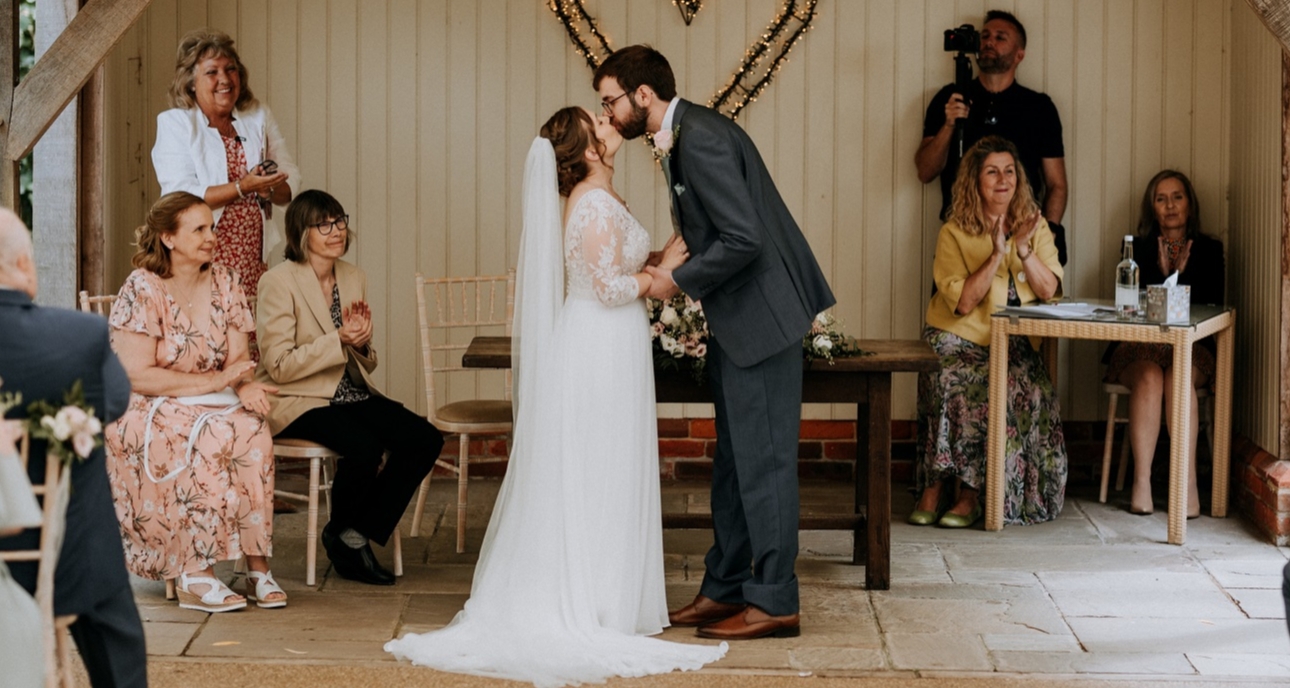 "Once David had proposed, we started wedding planning right away," explains Melissa. "We were in the middle of one of the many lockdowns, so searching for a wedding venue was difficult. We arranged video calls with several properties and relied on virtual tours to help make our decision.

We knew we wanted a rustic venue, so when we came across Houchins in Coggeshall, it immediately grabbed our interest. The team took the time to show us around the site, and we fell in love with it within minutes. From our first enquiry to our wedding day, the staff were wonderful, and nothing was too much trouble."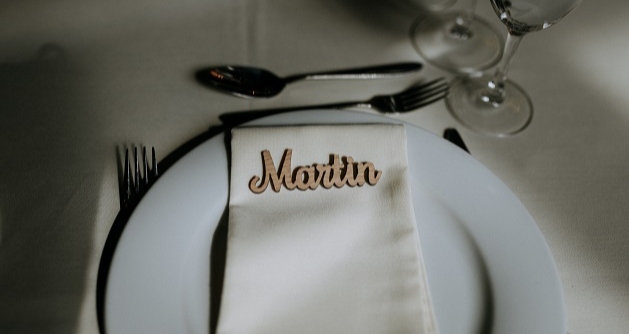 Melissa and David opted for wooden place names from Personalise365, which also doubled up as favours.

"We've been to several weddings where the favours were left at the end of the night, so we wanted something personal that our guests could keep," recalls the bride. "These tied in well with our theme, and our friends and family loved them.
"Our centrepieces were concrete planters from CraftyLittleCactus," continues Melissa. "We wanted something that represented our relationship and mutual interests, so we opted for a variety of designs from various films and games. We placed these on log slices and our florist, Miss Fleur Floral Design, added a trio of vases full of pink and white blooms. We loved the final look, and several of our guests asked to take home the planters."
The happy couple planned their colour scheme around their flowers. "I came across some of Miss Fleur Floral Design's work on Instagram and instantly fell in love with her style," adds the bride. "I contacted Kelly and chose options from her ready-made wedding package. David and I opted for oversized bouquets, buttonholes, centrepieces, pew ends and a large arrangement, which we used for the ceremony and top table.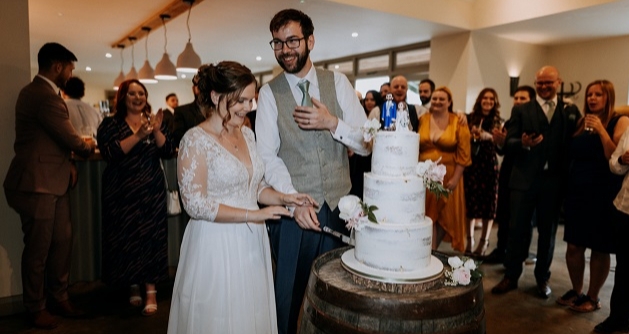 "For the cake, we chose a three-tiered semi-naked design from The Gourmet Cake Company," says Melissa.

"The bottom tier was chocolate, the middle was lemon and the top Victoria sponge. We decorated the cake with flowers provided by our florist and a personalised cake topper from Artlocke Designs.

We were sad that our beloved cat, Kiki, couldn't be a part of our day, so we felt the topper was a fun way of incorporating her. We adored the final design, and it's now proudly on display in our home."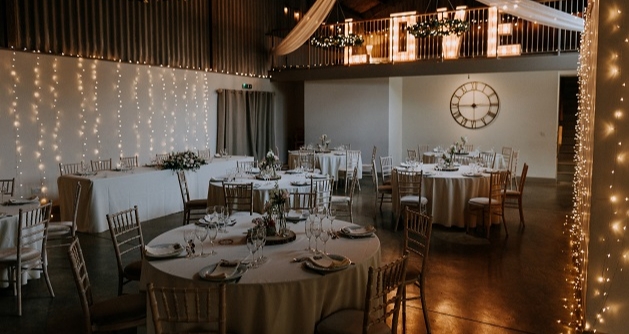 For their food, the couple opted for a sit-down barbecue provided by Limeberry Events Catering. "I'm a fussy eater, so the idea of a threecourse meal didn't really appeal to me," shares the bride.

"We discussed our options with our caterer and decided on a barbecue made up of burgers, salmon and halloumi followed by a chocolate brownie for dessert. The food was delicious! When it came to our evening catering, we wanted something quite relaxed. We booked Lot 33 Pizza, who provided wood-fired pizzas that our guests loved. We chose four different flavours, and there was none left at the end of the night."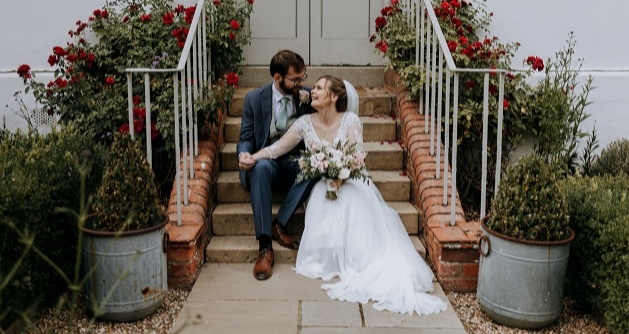 "Initially, I wasn't sure what style of dress I wanted," recalls Melissa. "I knew I didn't want anything too big as I'm only 5ft 3in but at the same time, a tight-fitted gown was too far out of my comfort zone. I'd looked through a number of different dresses online, and asked David for his opinion.

He picked out a handful of gowns that he liked, and when I visited the store the next day, I made sure to include two of those in my selection. The second dress I tried on was David's favourite, and it turned out to be the one. It was an A-line gown with three-quarter-length sleeves, lace detailing and a deep V neckline.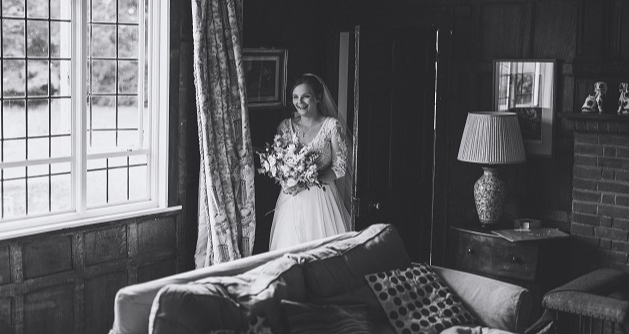 Once my seamstress, Alter & Drape, had finished the alterations, I fell in love with the dress even more. I accessorised with a pearl necklace that my bridesmaids bought me, earrings, a bracelet from my mum and a gorgeous hair piece from Lace & Favour.

My hair was curled and pinned up by Peri Orrin Bridal Hair Stylist, and Leanne Perilly Make Up Artist worked her magic to create a very soft and natural look."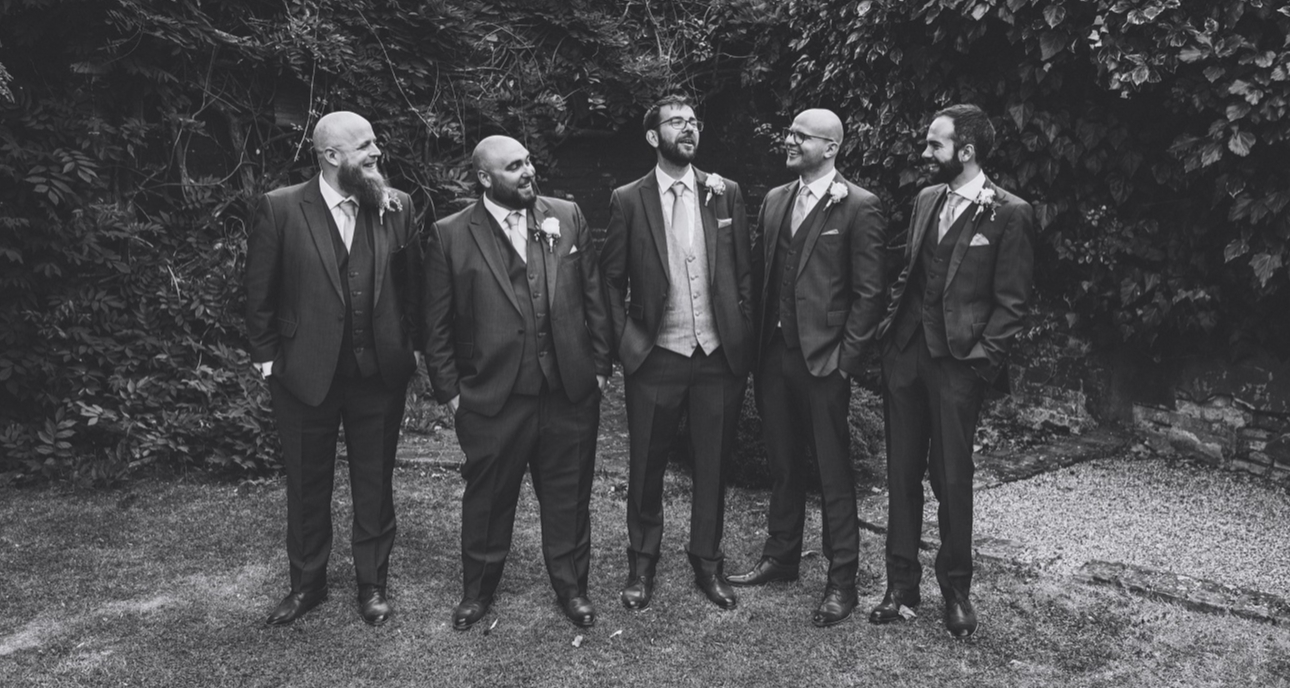 David chose a blue three-piece suit from Anthony Formal Wear. The groomsmen opted for blue waistcoats, while David had a chequered grey version to help him stand out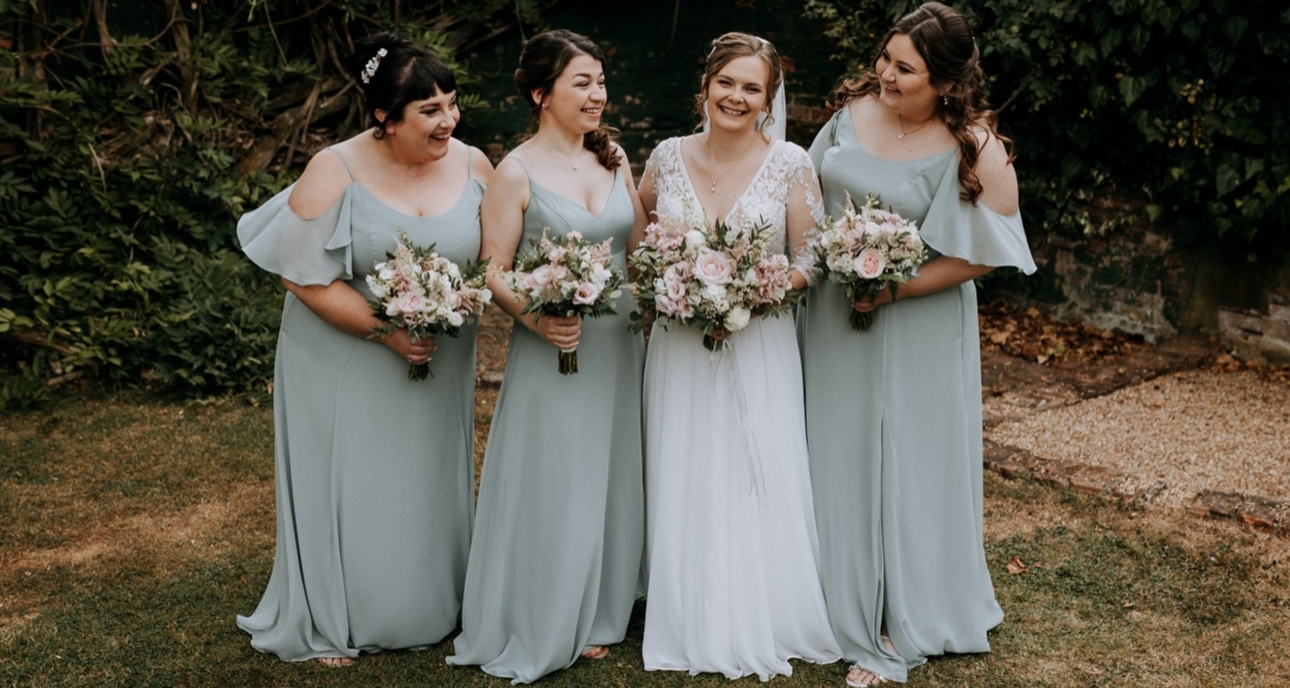 "My lovely bridesmaids wore sage green gowns from David's Bridal," explains the bride. "I wanted the girls to feel comfortable on the day, so I asked them to choose their own dresses. Olivia and Kelly happened to fall in love with the same gown, while Nolwenn opted for a slightly different design. They all looked stunning and I was extremely proud to have them by my side."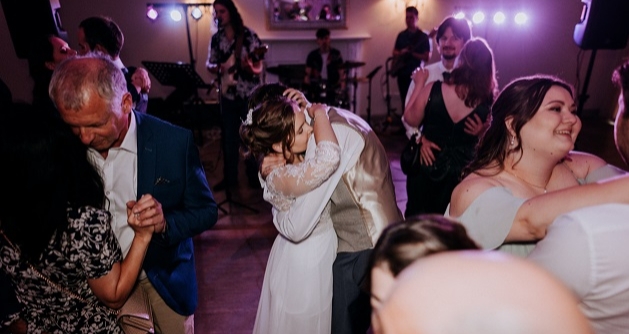 David and Melissa booked a band to keep their guests entertained during the reception. "We looked at several different options before coming across Tropic," reveals Melissa. "This three-piece band was fantastic. They kept everyone on the dancefloor and learned our first dance song for us, which I actually preferred over the original!

We also hired a photo booth from KMS Hire. This was great fun, and our friends and family loved it. Copies of each photo were stuck in a book for us to keep, and we loved looking back at it the next day."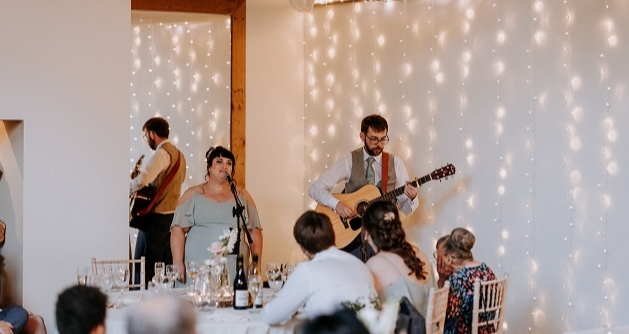 "One of our favourite moments was Kelly's song that she performed with David after the meal," adds the bride. "David and Kelly had spent months secretly practising together in preparation for the big day.

They performed one of my favourite songs, A Thousand Years by Christina Perri, and it was beautiful! David was quite nervous about playing guitar for the first time in front of an audience, but they sounded amazing, and it's a moment that I'll always treasure."
"Seeing all our friends and family together in one place was an amazing feeling," adds the bride. "I thought I'd be nervous on the morning of the wedding, but I was incredibly calm.

Knowing I was about to marry the love of my life made all those nerves I had in the run up to the wedding just disappear. I also loved walking down the aisle with my dad and was incredibly proud to have him with me for support. The rest of the day passed by in a blur, but it truly was one of the best moments of our lives."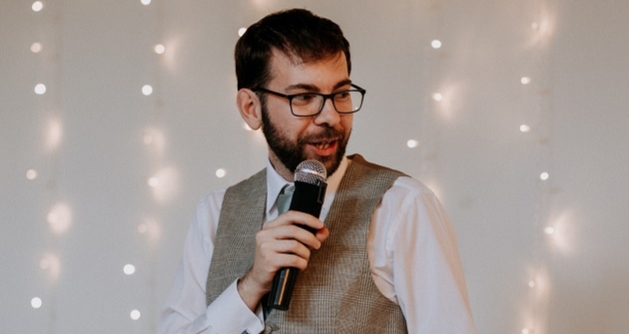 "Every person I'd spoken to before the wedding said how quickly the day goes, and they weren't wrong," shares David. "The morning felt like a lifetime in anticipation, but when I saw Melissa it was so worth it. She was stunning, and I'll never forget the sight of her walking down the aisle, beaming from ear to ear.

After the ceremony, I was surprised by how relaxed I felt for the remainder of the day but I was still a bit apprehensive about the speech. I'd spent hours writing what I thought was the perfect speech only to have a change of heart the night before and decided to ad-lib 90 per cent of what I'd come up with!"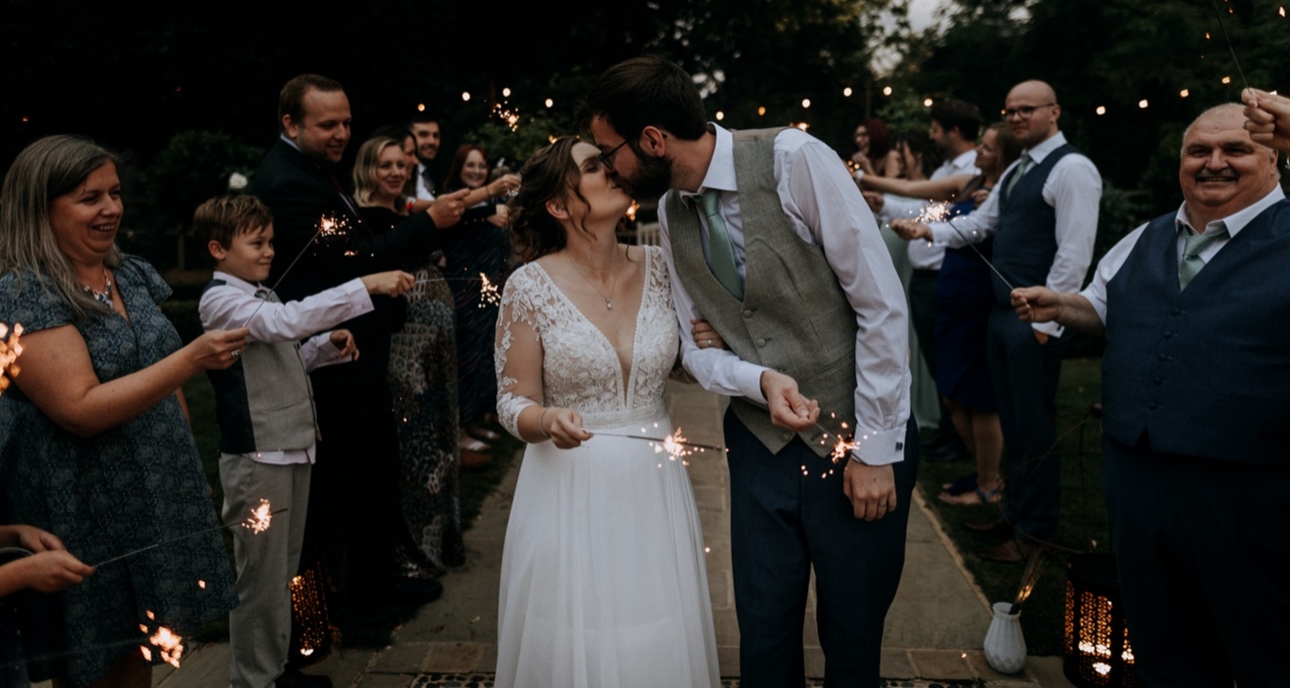 Melissa and David were over the moon with how the day went. "Every single one of our suppliers was brilliant," says Melissa. "We would highly recommend them to anyone. Our photographer and videographer helped us stay calm and made us feel like we were hanging out with two friends rather than posing for our pictures. Our friends and family were also there to help us every step of the way and I don't think we could have planned such a wonderful day without them."
Melissa and David's contact book