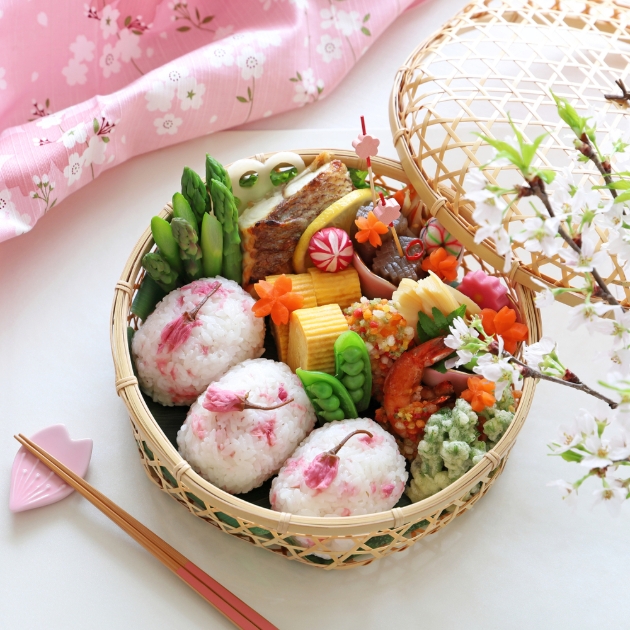 We all know that coronavirus has thrown wedding plans across the UK into chaos; the traditional ceremony, wedding breakfast and evening do is being revamped and reworked from a safety-first viewpoint. Aside from the face coverings, hand sanitiser and social distancing, there's also the catering to think about. Gone are the days of canapés, sharing platters and serve yourself buffets – all hot spots for cross-contamination. Now, with the emphasis on not getting too close, innovative catering ideas that focus on the individual are coming into their own.
We caught up with expert Liz Taylor, of wedding planners the Taylor Lynn Corporation, to hear her Covid-secure wedding catering ideas that put safety first; without losing the taste, impact and importantly the style, from the occasion...

Individual Bento Box
Bento is of Chinese derivation and means "useful thing". A compartmentalised lacquer box that delivers a selection of oriental dishes offering a taste of everything from China to Japan and more! This idea is about really upping the experience. I am a fan of creating a very individual and personal feel to any wedding day. And here, the emphasis is on food prepared with love. Japanese families will spend lots of time and energy on carefully preparing these meals for one another. Food becomes more of an experience. Add in personalised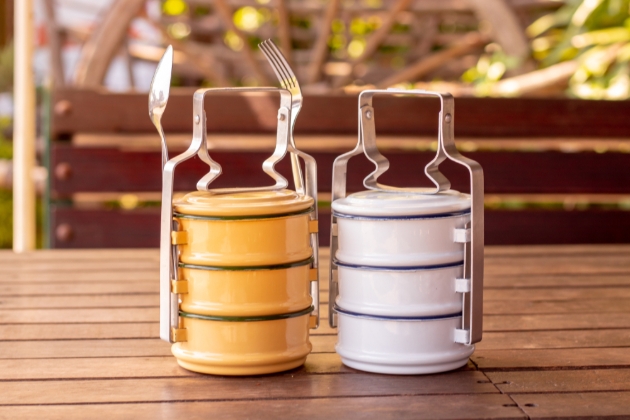 chopsticks and an engraved Bento box to take away and keep, with a miniature cup of sake to wash it down. The beauty of this is that it can also be delivered to the doors of guests that are unable to attend.

Everything in miniature
A change from the huge sharing platters or paella pans that have been popular in recent years, where guests served themselves from the same pot. Caterers are now doing the exact opposite and cooking up miniature, individual versions of classic dishes. To start, serve up individual cups of soup in vintage crockery. Followed with a duo of miniature pies made to exact specifications with local ingredients and served with individual jugs of gravy.
Dessert? A trio of miniature desserts of course - bite-sized moments of deliciousness. Still stuck on the idea of a Mediterranean-style sharing platter? Why not create miniature paddles or smorgasboards for your guests, which look and taste delicious, and embrace bespoke options?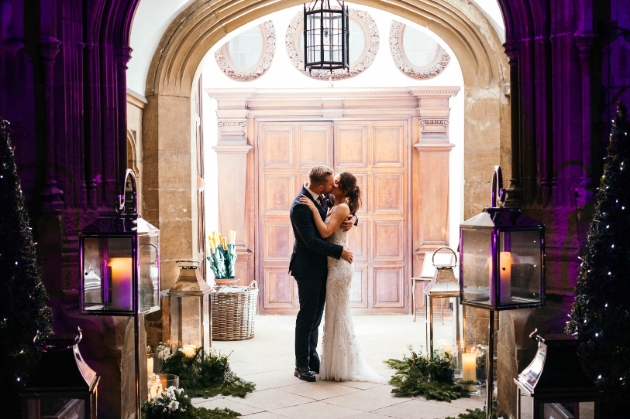 Dinner with drama
Everyone knows I love a bit of drama in my events. Especially where the food is concerned. Food stations where the chef thrills and entertains are always a winner in my book. Doing this on a more intimate scale allows for a more immersive guest experience. Gather your guests around smaller hot plates in their bubbles to watch as chefs literally play with fire. Chopping, flipping and cooking-up a storm.

Picnic box for one
I loathe paper napkins. I am an advocate of linen always. So, whether it's fine dining or at the table for a simple picnic, it's a touch of class that can be embroidered as a keepsake! Picnics are perfect for a sunny day in spring and an easy way to socially distance, provide each guest with their own personalised picnic hamper that they can take home at the end of the day. Include a miniature bottle of champagne, caviar, artisan breads and pastries. This is about giving a very personal and upmarket experience so use real cutlery and include a picnic blanket embroidered with their name, a personal message or your initials. Very chic!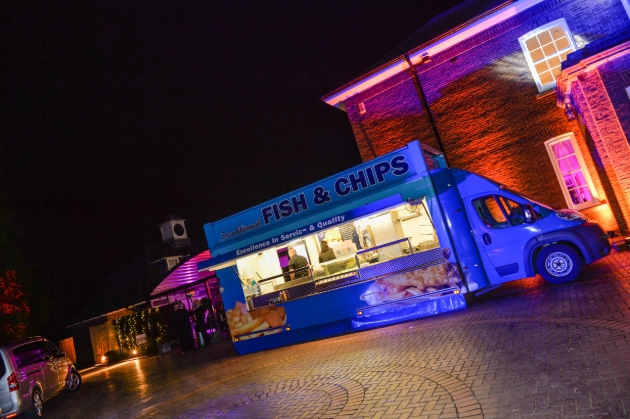 Five star tasting menus
Is there a restaurant you've always wanted to try? A big budget Michelin Star or fine dining establishment is suddenly attainable for your wedding with a limit of fifteen. Why not indulge and spend a little more on each guest, offering them the full five-star experience? Most restaurants of this nature will offer a tasting menu matched with wine which will give you a full flavour of what's on offer. It's unique and unforgettable.

Meals on wheels
I love vintage-style food trucks! They are great idea for outdoor set ups with fresh air thrown in for free. You could serve up personalised fish and chip boxes or individual wood-fired pizzas served in the box. Kebabs. Hot crepes. Sushi. Spicy Asian curries. The options are endless here. Just be sure to have someone on hand to ensure your queues are socially distanced, and this will be a popular option.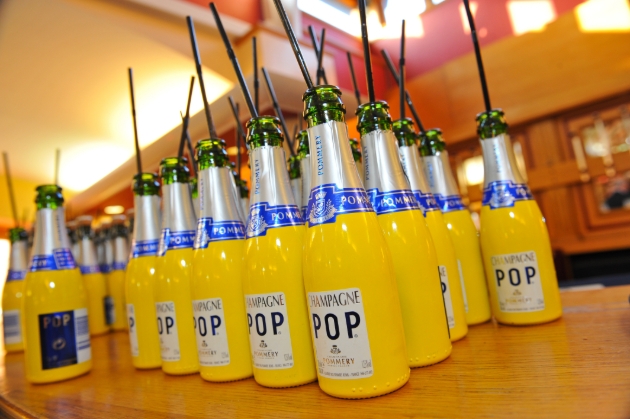 And the drinks...
We can't talk about catering without mentioning something to wash it down with. So how do you make sure your guests stick to their own drinks as the day goes on? Well, how about cocktails served in personalised mason jars with lids which look so pretty and rule out any potential germs or spillages. Or what about providing each guest with their own miniature hip flask – engraved with their names of course. Even before coronavirus, I've always been a fan of miniature, personalised bottles of champagne, so if it's not broken... why try to fix it. Table side mixologists have been popular at events for years, and this year is no exception. Blended to perfection, these individual cocktails are a real treat.

It seems like the rules around Covid-safe weddings aren't going to allow large gatherings any time soon, so for now, it's all about embracing the changes and putting the emphasis on the little details to make the day special. By taking a personal approach to your catering, you'll ensure guests are still talking about your wedding for a long time to come.
Check out www.tlc-ltd.co.uk | Twitter | Instagram | Facebook