How to navigate the stress of 2020 wedding planning
Credit: Kelly Terranova
A new kind of gratitude journal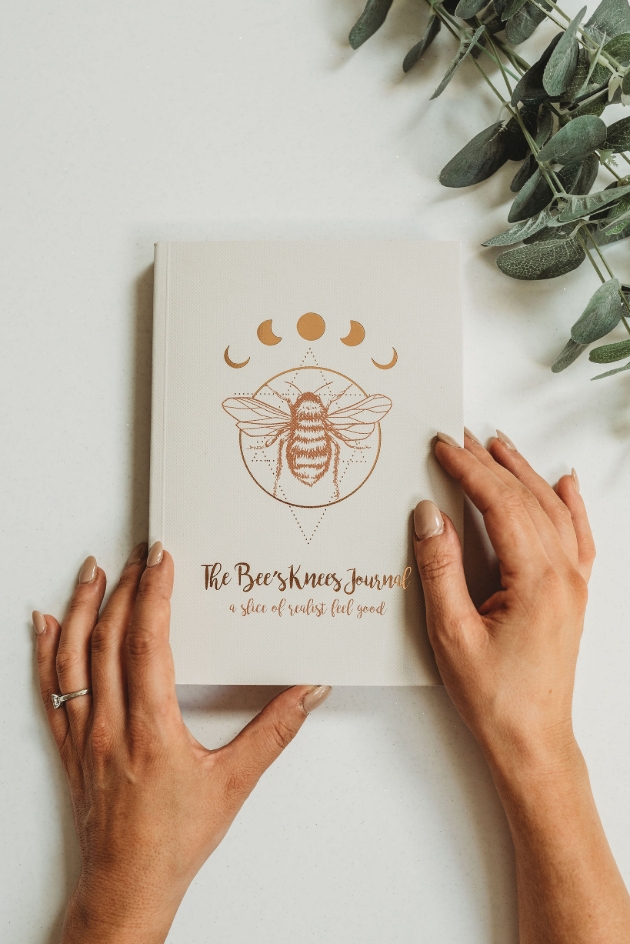 This year has been like no other, and for many of us navigating the worry of the health, livelihoods and isolation of our loved ones is overwhelming enough - that's without the headache of planning a wedding this year.

On top of the mental health issues the pandemic has brought with it, couples who were due to tie the knot this year have had an added pressure of uncerntainty and heartbreak. How do you cope with everything this year? Try Kelly Terranova's The Bee's Knees Journal, a slice of realist, feel-good gratitude with a difference...

Helping you embrace your current life in all its amazing, ordinary, tragic, magical and messy glory, rather than promising to change your life, the book aims to shift people's focus from a need to move forward, to a comfort in the now - even when life isn't easy!

This beautiful, British-made journal uses short notes plus daily, weekly and monthly reflections over six un-dated months. Unlike traditional gratitude journals, The Bee's Knees Journal is unique in that it doesn't skirt around pain with positivity, but rather offers a template for users to guide themselves through difficult emotions gently and honestly. Following an uncertain and testing 2020, it's the perfect tool for navigating 2021 in a truly self-compassionate way.

The Bee's Knee's Journal is the brainchild of Kelly Terranova who has had almost two decades living with her mother's deteriorating, fatal and incurable condition, Huntington's Disease. For 13 years, Kelly also faced the prospect of inheriting the same condition – the odds were 50/50, the flip of a coin. Shaped by her own experiences, Kelly created The Bee's Knees Journal from her own tried and tested methods of how to not only survive, but thrive in adversity and uncertainty.

The Bee's Knees Journal is priced at £35, from thebeesknees.co with 10% of prfocits donated to Huntington's Disease Research.