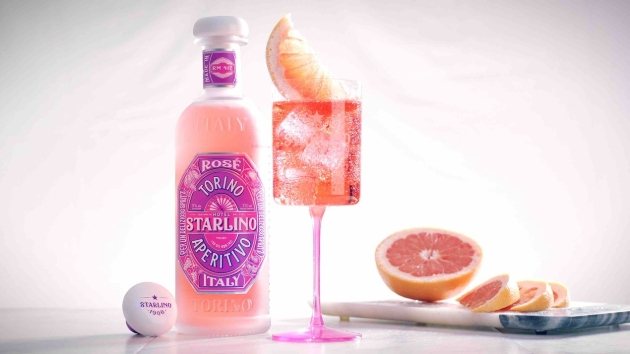 Perhaps an idea for after Dry January, why not send each of your bridal party members this gift in the post and then you're all set for your virtual hen do!
This beautiful gift set comes with a 75cl bottle of delicious STARLINO Rosé and a large stemmed aperitivo glass which is engraved with the STARLINO branding. If you haven't got a celebration planned, then why not schedule a pre-wedding date night with your loved one for some much-needed R&R?

STARLINO Rosé is a delightful and refreshing Aperitivo, made by blending Rosé wine, spirit, pink grapefruit peel, orange peel and 8 other botanicals. Distilled in the Torino Distillery, North East Italy, all ingredients are 100% natural and at 17% ABV, it capitalises on the trend for lower alcohol cocktails. Perfect enjoyed with tonic over ice or why not add sparkling wine and soda for something a bit more special and enjoy a STARLINO Rose Spritz?
For more information and to purchse check out Amazon

Method:
1 Part STARLINO Rosé
1 Part Sparkling Wine
1 Part Soda
Add ice to a long stem glass followed by 1 Part STARLINO Rosé. Top up with 1 Part Sparkling Wine and 1 Part Soda and garnish with a slice of grapefruit.

You can see a video on how to make the perfect STARLINO Rosé Spritz below!