New goings on with Ascot Racecourse Signature Wedding Show exhibitor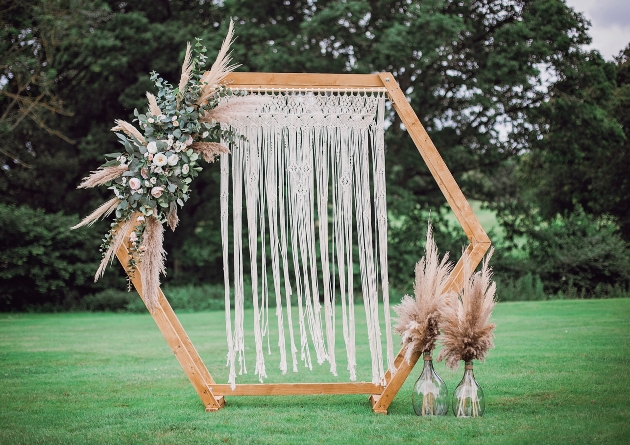 Credit: Scott Prior Wedding and events hire specialists, Serenlily, certainly have lots to shout about at the moment, which will be music to the ears of visitors of the Signature Wedding Show at Ascot Racecourse on 19th September, 2021!

Firstly, the company now has an in-house faux flower florist, Amanda from Dream Day Designs (www.dreamdaydesigns.co.uk), who designs and creates floral decor for Serenlilly Wedding & Event Hire.
This has lead to the launched of its boho collection which includes an apex backdrop, hexagon arch, and hexagon-shaped plinth which slots inside the hexagon arch to become an elaborate cake stand.
All of the props are handmade and manufactured in the UK and the floral arrangements were created without the use of foam which means that they are environmentally friendly to boot!

And, if that wasn't inspiration enough for your big-day decor needs, keep your eyes peeled for the company's new collection of blossom tree which will be launching very soon!

Serenlilly Wedding & Event Hire
info@serenlilly.co.uk | 07841 168 016 | www.serenlilly.co.uk

About the event
Signature Wedding Show at Ascot Racecourse
Sunday 19th September 2021 11am - 4pm
Register to attend now!