Find your wedding entertainment at our Signature Wedding Show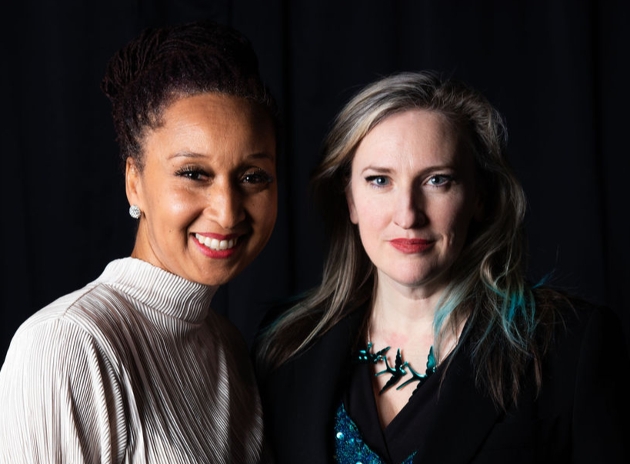 At East London Soul Choir headquarters, co-founders Lizzy Renihan and Cynthia Samuels have been both relieved and excited to finally start putting together its 2022 repertoire in person. "We can't wait to share our efforts with you in person at the upcoming Signature Wedding Show at Ascot Racecourse."

Soul is the music of love and East London Soul Choir has been carefully crafting an uplifting selection of soul tunes for your special day. "Even over the lockdowns we carried on working remotely to create some soulful and unique harmonies for our wedding repertoire. We're really excited to tell you the story behind the two songs we've included here, continues Lizzy. "We were a week away from a major showcase. Everything was coming together and we were so fired up. Then the pandemic hit. We had all this energy and nowhere to put it.So we decided to put together a film. We picked Jess Glynne's hit, Ain't Got Far To Go. We felt it conveyed a message of hope to keep the faith, we would all be back together in perfect harmony soon. We each filmed ourselves from home and our editor painstakingly pieced it all together. We gathered it together over zoom to watch the finished edit. We were a little apprehensive as we had no idea how it was going to turn out. As it played, we were so emotional and overjoyed to hear us all singing together again. It was a really special achievement. It gave us an artistic focus and really kept our spirits up.
"Now we're back together, making up for lost time and raring to go. We were invited by UK leading vocal coach Juliet Russell to Create an arrangement of her song My Voice Lifts My Soul. This song was launched as part of World Voice Day. It was so special to be part of a global celebration of the voice. Cynthia Samuel' s beautiful arrangement gave us a chance to give this great song a special East London Soul Choir twist. Our version was chosen to premier World Voice Day to much acclaim from our industry colleagues. We can't wait to share the love of soul with you and all your guests. Good luck with your wedding plans! Love from ELS xx "

Check out www.eastlondonsoulchoir.com

About the event
Signature Wedding Show at Ascot Racecourse
Sunday 19th September 2021
11am - 4pm
Register to attend now!