The top destination for both budget and luxury spa breaks across the UK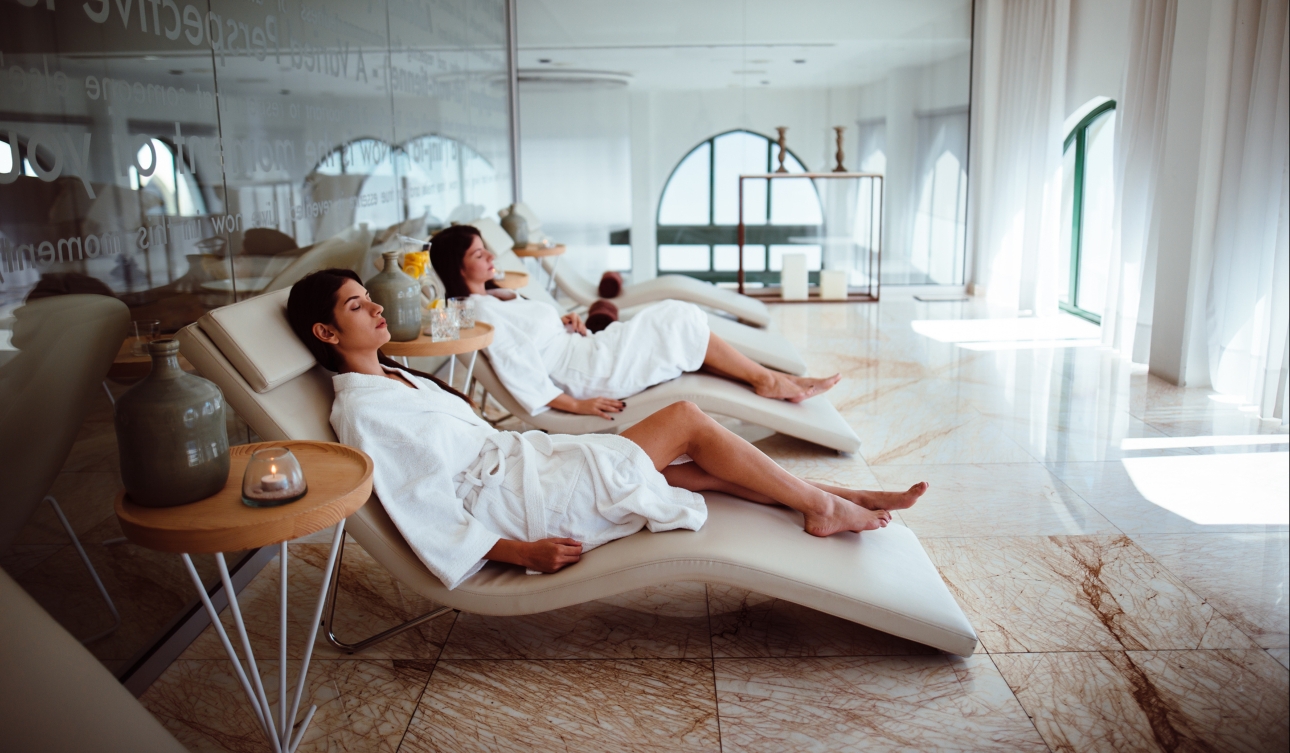 Here at County Wedding Magazines HQ we certainly love a spa day! Perfect for some true R&R on your own, with friends or loved ones, a spa break is a must during the wedding planning; perfect for a day with your best pals pre-wedding, or a post-wedding indulgant getaway as a newly married couple.
Mira Showers has looked at TripAdvisor to create the ultimate guide of spas across the UK so that you can find the perfect spa break in your area. Whether you want to keep the cost low or are after a touch of luxury, there is something to suit every budget.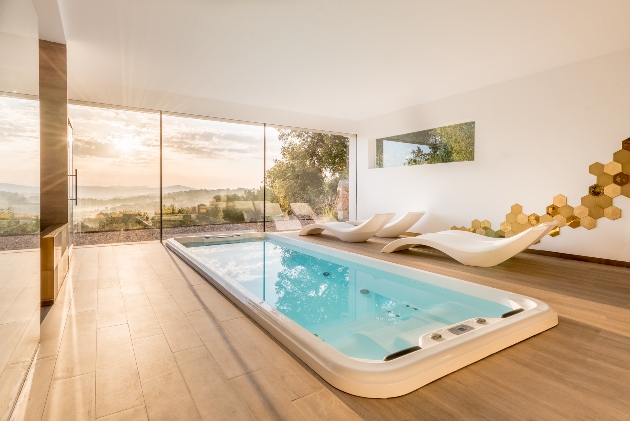 The counties with the most top-rated spas
The battle of the British counties commences as we compare which county is home to the most 5* spas. It may come as no surprise that the UK's capital city, London, comes in first place, taking the spot of the UK spa capital with a staggering 370 top-rated spas scattered around the city.

London
As the spa with the highest number of 5* reviews, Boutique Spa Fitzrovia is located just around the corner from Tottenham Court Road and has a total of 327 5* reviews, which makes up 81% of their total reviews. The Boutique Spa offers a huge number of treatments, so it comes as no surprise that this spa has received so many high ratings. From traditional spa facials and waxing to beauty treatments such as teeth whitening and fillers, there's something for everyone. Another notable spa in the capital is The Bath House - Russian Banya, which has been rated exclusively with 5 stars across all 105 of its reviews. Spend a true day of royalty in The Bath House, as this spa is situated opposite Buckingham Palace itself! If you're looking to spend a day living the life of luxury, London is the spa hotspot to try.

East Sussex
Following London is the picturesque county of East Sussex, with a total of 72 5* rated spas. Despite this being a much lower number than in London, these East Sussex spas certainly don't lack luxury. Little Jasmine Therapies and Spa in Brighton has the highest number of 5* reviews at 763, making up 91% of all reviews. Brighton has several notable spas, including Brighton Wellbeing, where 100% of all 47 reviews are 5*.

Manchester
Third place goes to Greater Manchester with 63 5* rated spas in the county. When it comes to highly rated spas, Greater Manchester has the pick of the bunch. Our favourites include: The Youth Sanctuary, which has received 677 5* reviews, making up 95% of all reviews; Spa Urban Oasis with 552 5* reviews, making up 86% of all reviews; and finally, the Bali Health Lounge, which has 172 5* reviews, making up 71% of all reviews. With so many delightful treatments on offer, from hand and feet massages to nails, lashes and waxing, Greater Manchester is a fantastic location for anyone in the north looking for a spa retreat.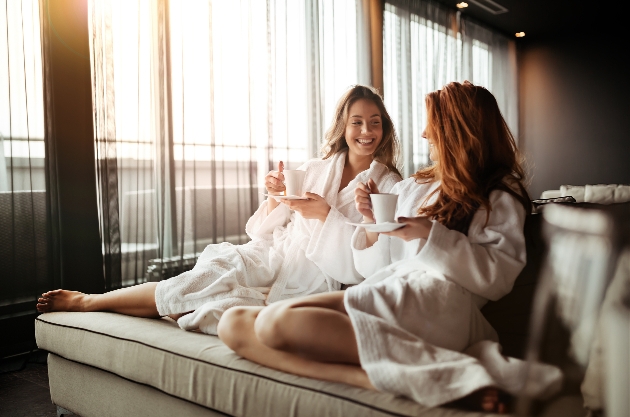 The counties with the most budget-friendly spas
Everyone could do with a day to relax every now and then, and spa getaways don't have to break the bank! Below you will find the highest-rated budget-friendly spas split up by county, to help you discover the best spa at the lowest price in your area.

London
Once again, London has taken the crown with the most budget-friendly spas in the country, with a total of 20 highly rated but affordable spas. Floatworks is a notable spa in the Greater London county with 242 5* reviews. Proven to deeply relax your muscles and mind, the truly unique experience of 'floating' is their most popular treatment and is available for as little as £55. Another spa worth mentioning is The Oxford Massage Centre where massage treatments start at just £40.

West Yorkshire
The second-best county for highly rated but budget-friendly options is West Yorkshire, with 11 budget friendly spas. Rosa Thai Therapy in Leeds is a great option for those looking for a well-known and highly reviewed spa, as this spa has accumulated 572 5* reviews over the years.

East Sussex
East Sussex is the third-best county for a budget-friendly spa break with nine affordable 5* spas in the area to choose from.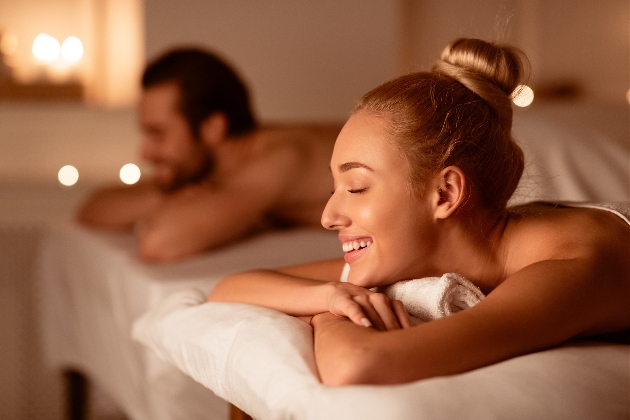 The counties with the most honeymoon spot spas
Mira have analysed the best spas with honeymoon spots according to the TripAdvisor filter, in counties across the UK, to find the counties best for a staycation honeymoon or 'minimoon'.
Greater London and West Yorkshire are tied for first place, with both counties hosting seven spas with honeymoon spots. Espa Life at the Corinthia Hotel in London has the highest number of 5* reviews, with 287 in total. From couple's massages to the honeymoon suite in the hotel, this UK honeymoon spa break is perfect for a newlywed couple.
The Titanic Spa in West Yorkshire is another well-known and popular spa, boasting over 800 5* reviews. Packages offering treatments, three-course meals and chocolate and champagne are just some of the luxury options couples can choose from to celebrate the start of their honeymoon at the Titanic Spa.
North Yorkshire and East Sussex are the second-best counties for a honeymoon spa break, with six honeymoon spas in each location. The North Yorkshire honeymoon spas have a combination of 1545 5* reviews, while East Sussex has 1648.