The top 6 Wedding Photographers in Essex
In Essex there are plenty of experienced professional photographers who offer beautiful wedding photography capturing natural moments, formal shots and the real emotion of the big day. It's often hard to know where to start!

Firstly, decide on your preferred style. Then after that, ask family and friend who they know for personal recommendations, or if you see someone online with great wedding photographs, why not reach out to them for further details. Book an appointment so you can meet up and get some time with your wedding photographer before the big day so you can get to know each other. Why not consider an engagement shoot?

Here we speak to some of Essex's finest wedding photographers about their passions, the last year and find out what they think 2022 will hold.

See the full Photography feature and more local features in Issue 102 of An Essex Wedding magazine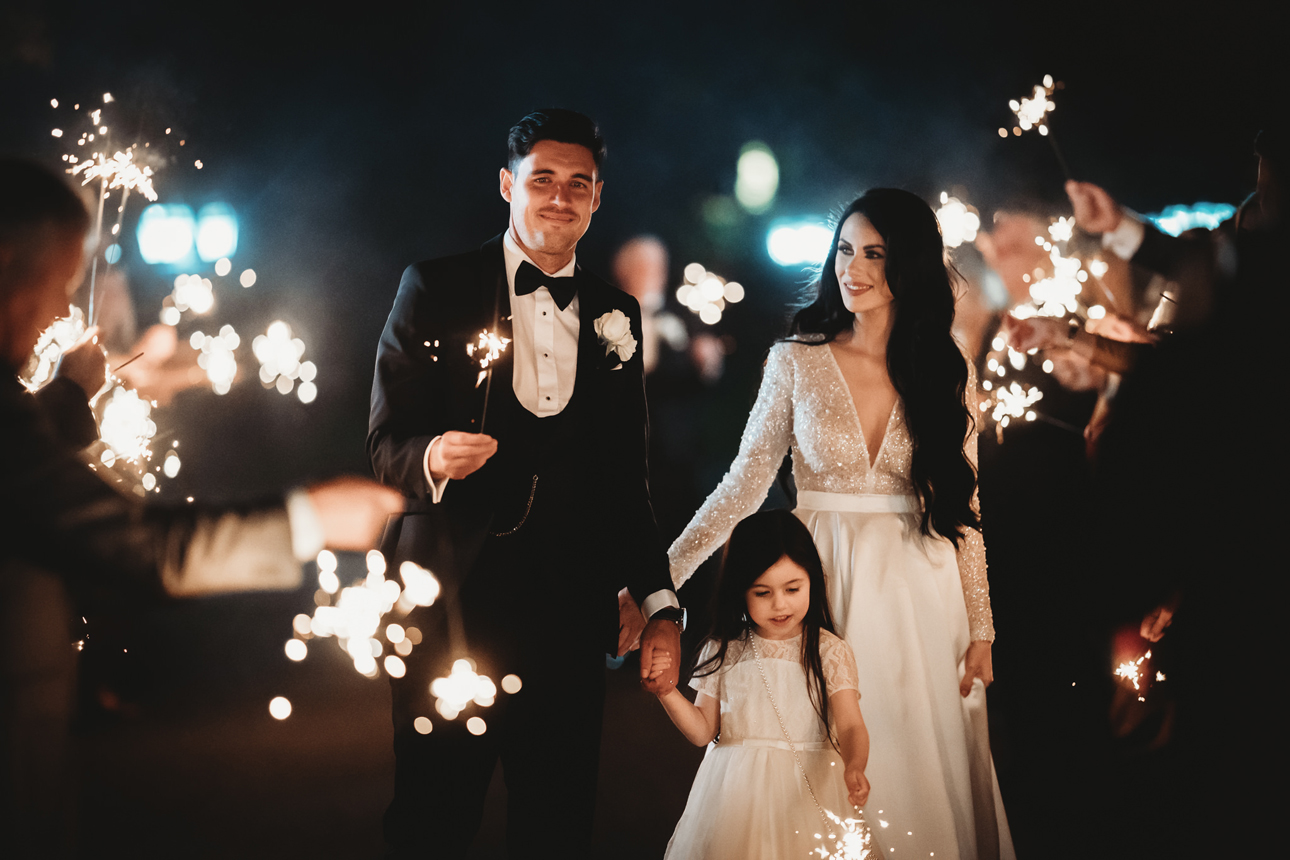 Credit: Matt Wing PhotographyMATT WING OF MATT WING PHOTOGRAPHY

Matt's background: I grew up in Truro, Cornwall with a huge passion for football. I used to be fascinated by old black/white football books and loved the photos. I used to cut the pages out and stick them on my wall! I guess my love of photography started there! I went to Plymouth University and got a degree in Action Photography before moving to Essex with my wife and family. I've now been photographing weddings for 12 years.

Photography style: Because of my sports photography background, I tend to shoot differently from most other wedding photographers. I like to shoot on longer, faster lenses for most of the day and allow the action to take place with minimal interruption and posing. I'm very much of the opinion that I'm not there to conduct or direct your day.

Standout moment of 2021: It's been so full-on with weddings this year I've hardly had time to stop and think. There was a random moment in August, when I remember just stopping and looking at everyone enjoying themselves during a drinks reception and thinking how everything seems fine in the world suddenly. This year has certainly been one for partying and letting your hair down and you can sense this when the dancefloors open.

Favourite snap: It's so hard to pick a 'favourite' image. I tend to favour images that test my technical skillset whilst also giving a real moment. This chosen image was even more difficult by doing it in almost pitch black! Shooting this on a long lens, some 20 yards away to give the lovely drop off in focus behind the couple whilst they're walking towards you through 80 sparklers is a tough shot to take. I love this one.

Looking ahead to 2022: Lots more of the party spirit. People have really embraced the freedom of weddings after the lockdowns and I pray we see more of it next year.

Check out www.mattwing.co.uk | @mattwingphoto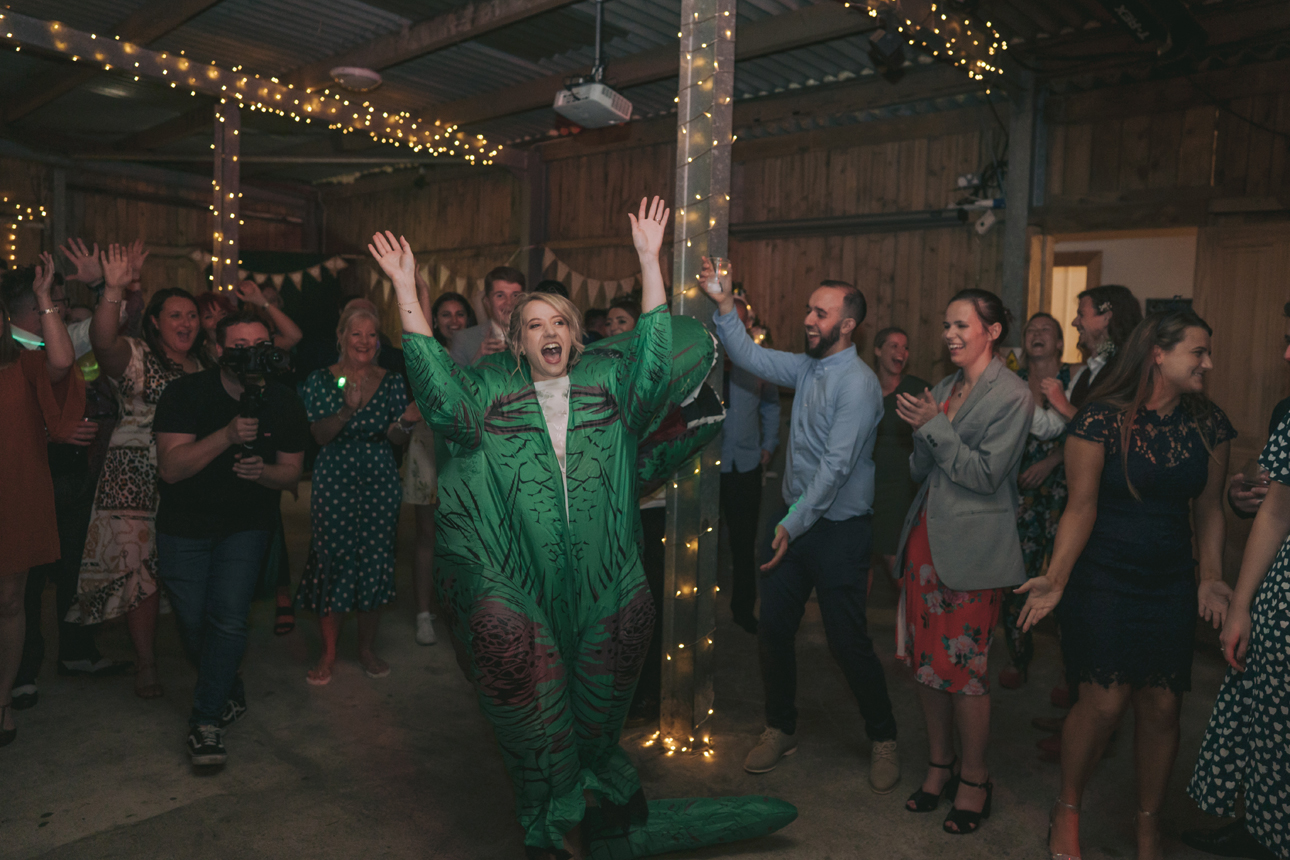 Credit: Chic Wedding PhotographyANDY COLTRUP OF CHIC WEDDING PHOTOGRAPHY & VIDEO

Andy's background: I'm a loving father and husband who's a sucker for romance, meaning wedding photography is the perfect job for me. It all started many moons ago when I would assist my late grandfather – this is where the passion started. Since then I have surrounded myself with the best of the best from the photography world who I strive to be amongst. Meaning the training and competition entries strive me to get better and better.

Photography style: Relaxed, fun and honest. I'm delighted that a common comment in our reviews is 'Andy made us feel so relaxed!'. I understand the importance of it feeling natural, and why should it not be fun too? Once couples are relaxed its very easy to get those 'wow' photos, where they often can't believe it's them, but if it's real and honest, it's simply perfect.

Standout moment of 2021: The pure love and joy within people has been amazing to see this year. The importance of family has been the standout moment at most weddings; I have witnessed the first meeting or reuniting of family members since the pandemic started in March 2020.

Favourite snap: My favourite moment this year was when a dinosaur appeared on the dancefloor dancing, everyone was enjoying the moment but with no clue as to whom it was or where they had come from. There was pure delight when the bride appeared from inside the costume still in her wedding dress! The noise and cheer will stick with me forever, this is why I have the best job in the world.

Looking ahead to 2022: What's been noticeable is entertainment, it's gone up a gear and I expect this to continue in 2022. I think couples are showing this area a lot more attention and using the wedding budget wisely. The joy I have witnessed from singers and bands has been amazing, I have seen full dancefloors before dessert has even been served!

Check out www.chicwedding-photography.com
@chicweddingphotography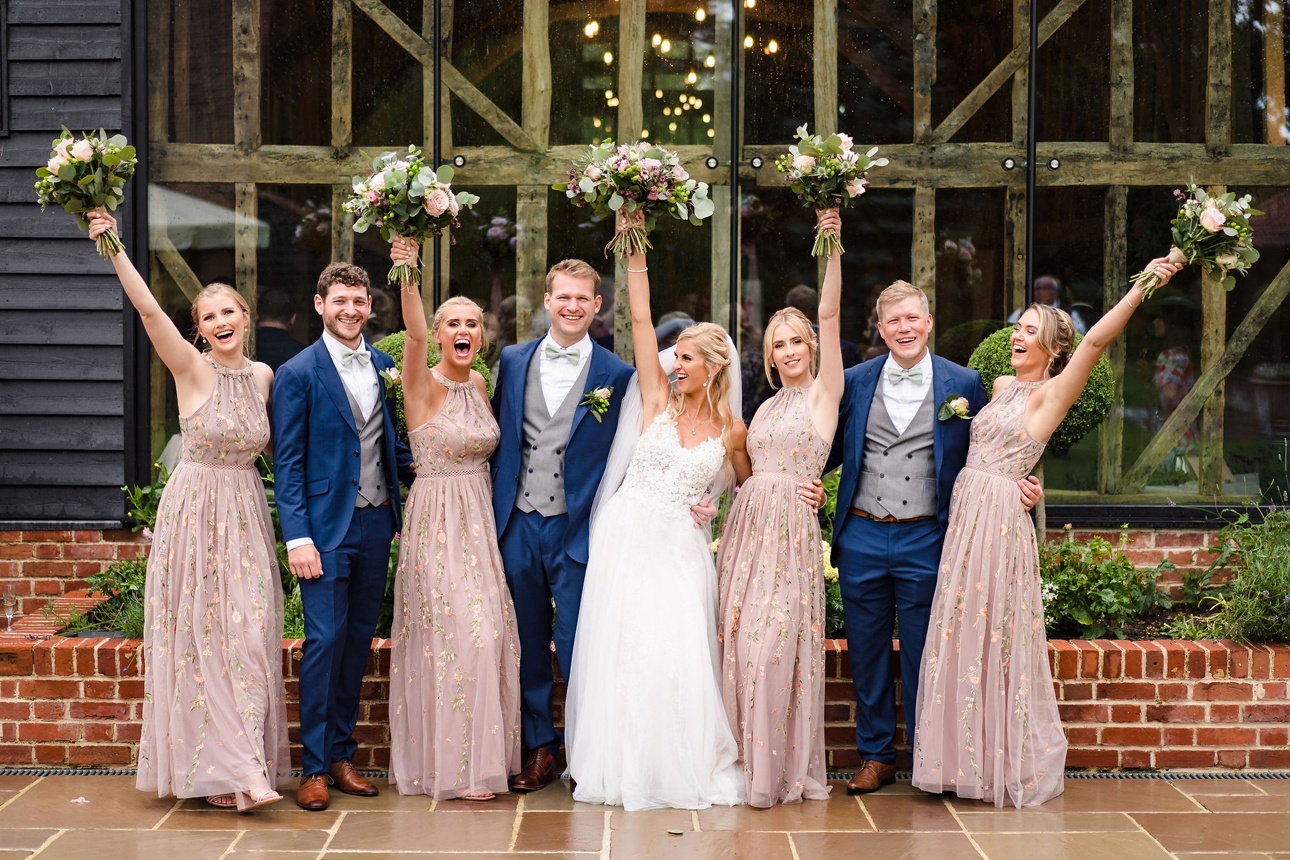 Credit: Sophie Oldhamstead PhotographySOPHIE OLDHAMSTEAD OF SOPHIE OLDHAMSTEAD PHOTOGRAPHY

Sophie's background: I've always been fascinated by photography. Looking through photo albums and boxes full of old photos that belonged to my parents and grandparents is one of my favourite memories as a child; when I became a mother myself those photos held even more meaning. It was having my daughter that really pushed me to photograph other people too. I gave it a go and never looked back since. I can't imagine doing anything else, knowing I'm taking photos that will be treasured for generations to come means the world to me!

Photography style: I'm a super-relaxed and hands-off type of wedding photographer. I'm fast, detail orientated and I think my job is way more than just taking your photos. I want your memory of the day to be the absolute best it can be so I'm happy to help however needed (I've sewed a bridesmaid into a dress more than once just as an example!). I feel very strongly that having beautiful photos do not need to take forever. Candid moments of you with your family and friends are just as important, so I like to make sure you have as much of that time together as possible!

Standout moment of 2021: This sounds so cliché I know, but honestly every single moment has been incredible. I always knew I loved what I did but to have it taken away so suddenly last year really hit home. I'm so invested in my couples and to see them all have to deal with so much upset and disappointment in 2020 meant that this year I was even more attached than I usually am! I breathed a huge sigh of relief with every first kiss as a married couple that another one had finally got married. The focus really shifted I think this year to those moments we missed so much, the hugs, kisses and celebrations this year were just off the charts. Those hugs were a long time coming!

Favourite snap: Picking a favourite image is like picking a favourite child! It's so hard as I could give you 100 images I absolutely love from this year, and it changes often, but this is one of my favourites. My first 'unrestricted' wedding since 2019 plus, after a few postponements, I think the complete joy across all their faces really sums up the whole season for me. It was full of joy!

Looking ahead to 2022: I think we'll see the focus being shifted more onto the sentimental element of weddings. Not that I think it was ever really lost but I've really noticed the little touches this year more than ever to family traditions, family who can't be with us and those who've done so much for the couple. The personal touches and connections this year at weddings has brought tears to my eyes more times than I can count!

Check out www.sophieoldhamsteadphotography.co.uk
@sophieoldhamsteadphotography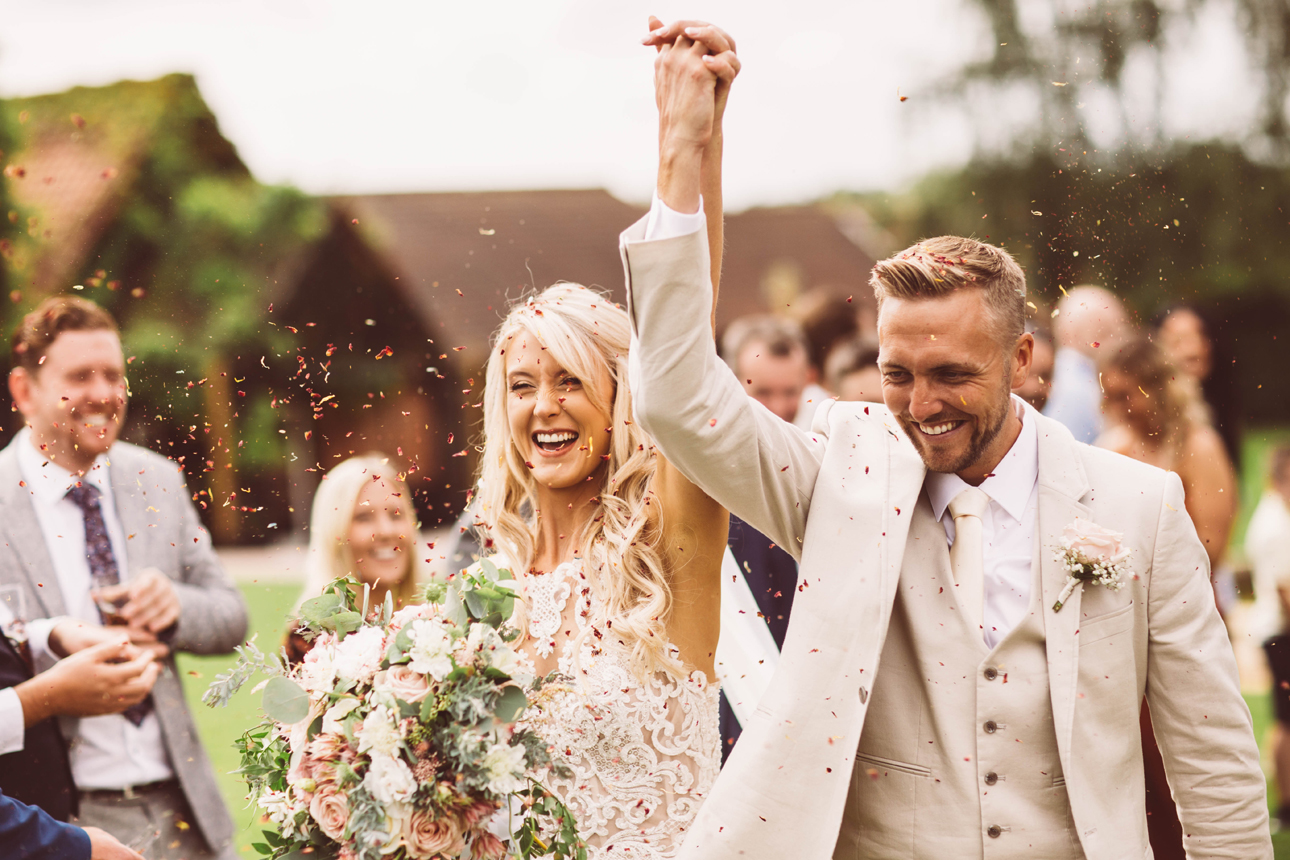 Credit: Hannah Victoria PhotographyHANNAH VICTORIA OF HANNAH VICTORIA PHOTOGRAPHY

Hannah's background: I first found my passion for wedding photography whilst working in Mallorca in 2011. I had previously studied Art and Design at University but had no idea what I really wanted to do. Whilst I was in Mallorca I met a guy who needed some assistance at a wedding, so I nervously (and a little reluctantly) went along to help as best I could! To my delight, I was completely and utterly hooked on capturing the whole magic and beauty of the day from start to finish.

Finally I had found my passion. Fast forward a few years, that guy is now my husband and over the past ten years we have built up two successful photography business working at many prestigious venues with high profile clients between the UK and Mallorca.

Photography style: I have a fly on the wall approach! I try to be as discreet as possible on the day itself, with as little interference as possible. Natural unposed photos are my favourite, using the natural light. I like to listen to my clients' requirements as every couple is different. The amount of time we spend on traditional photos is completely up to the couple, I like to be flexible.

Standout moment of 2021: After losing a lot of international work due to the pandemic I decided to connect with other local photographers in Essex. It's been so valuable to work with so many talented photographers in the area and to learn from each other. Connecting with other suppliers has been amazing and has reminded me to never stop learning your craft, there is always something new to learn.

Favourite snap: Lucy and Ben's big day, originally was going to be abroad but it got postponed three times, they decided to tie the knot at Crondon Park. I love the 'we finally did it' look on their happy faces!

Looking ahead to 2022: More glitz, more glamour, more dancing, more laughter, more guests and more wonderful memories to be captured. I can't wait!

Check out www.hannah-victoria.com / @HannahVictoria_photography
Credit: www.dylannoltephotography.comAN ESSEX WEDDING'S DANIELLE'S EDITOR'S PICK:

Standout moment of 2021: After such a difficult 18 months for the wedding industry, a standout moment for me was at one of our first County Wedding Events in 2021.

It was in July, after the government announcement that all restrictions were lifted and it took place at stunning Essex wedding venue Braxted Park. It was so nice to see all of the suppliers on the day, to socialise and talk business and everyone was in great spirits pleased to be all back doing what we love.

Favourite snap of 2021: It was a pleasure going back over a year's worth of issues of An Essex Wedding, it's no easy task to pick a favourite image – I now know how our photographers feel as we love each and every one of our real wedding couples.

However, I have selected this beauty from issue 100. Not only was the September/October issue 100 a massive milestone for us here at An Essex Wedding, but it had some gorgeous real life weddings in it.

This shot was from Caroline and Gary Williams's wedding at Hutton Poplars Hall and Hutton Hall. It encompasses everything for me in a wedding picture; a true moment in time that should be private between the couple yet as viewers we get to peek in from a distance. Beautiful.

Looking ahead to 2022: I for one am really excited about 2022 weddings. I think they are going to be bigger and better than ever, a true celebration of love, life and family and friends. We all want to party away the last two years of blues. I can not wait!
Here's a few other Essex Wedding Photographers that you might want to check out
Credit: Andy Bennett PhotographerAndy Bennett Photographer
Telephone: 01702 219040 or 07921 786340
Email: andybennettphotographers@gmail.com
Website: www.andybennettphotographer.co.uk

Beautiful wedding photography with a natural storytelling style

Two Photographers - One creative team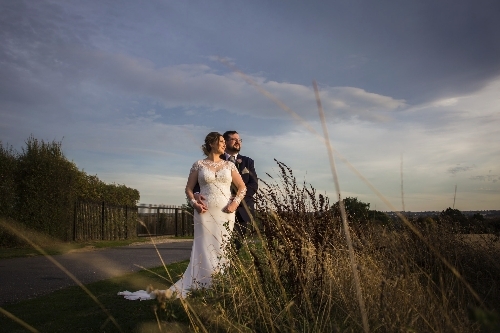 Credit: Beth Dowdell PhotographyBeth Dowdell Photography
Maldon, Essex
Telephone: 07944 454250
Email: bethdphotography@gmail.com
Web: www.bethdowdell.co.uk

A relaxed, friendly and unobtrusive Essex based female photographer. I might be slightly biased, but I truly believe that photography is one of the most important aspects of your wedding day. Your images will form a lasting memory of your commitment to your adventure. There are some parts of the day that will not be forgotten, but I will ensure that I capture the smaller moments and intricate details that could quite easily be forgotten during all of the excitement.

I price myself fairly in the market, with several years experience within different areas of the industry I do not believe putting the word 'wedding' in front of a service calls for an inflation in price.

"Throughout the day, she had a smile and calming and patient nature that is so important on your wedding day. She was always there to help and reassure me my bridesmaids as we were getting ready but at the same was not intrusive. Anyone looking for a photographer for their wedding then look no further, you won't be disappointed. Thank you so much Beth"