Loved-up Brits turn to puzzles to pop the question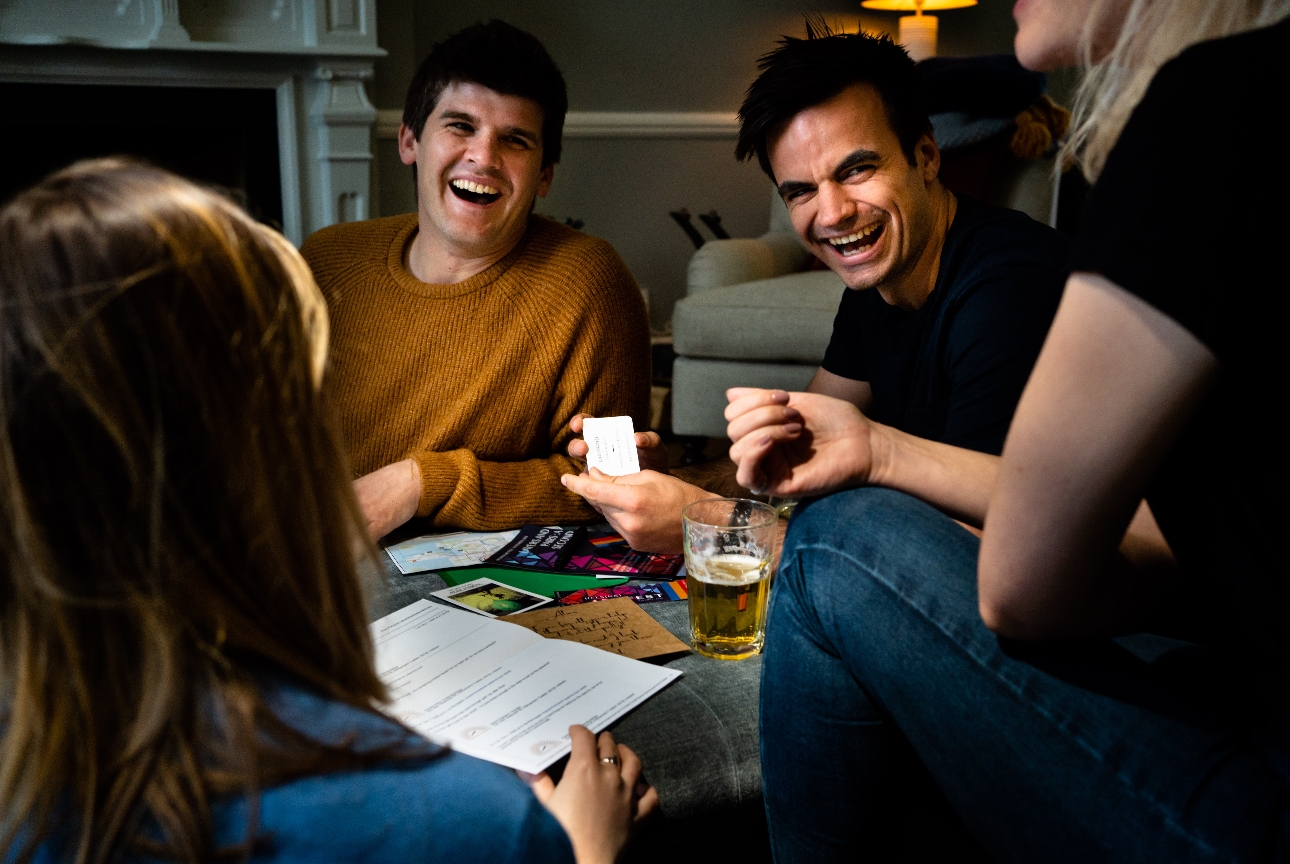 A new craze sweeping the UK is seeing hundreds of people send their partners a puzzle to crack that unlocks a code to a video or text message comprising the four magical words: "Will you marry me?"!

However, if you're already engaged fear not, as you can use this same innovative idea for wedding day messages, or asking your loved ones to be your bridesmaid and groomsmen etc.

The craze of 'puzzle proposals' was sparked by the launch of a website in July 2020, after a locked down London-based couple, Bobbie Jackson and Will Hall, found themselves with a fair bit of time on their hands. They proceeded to spend the first months of lockdown in their kitchen creating puzzles to surprise family and friends with.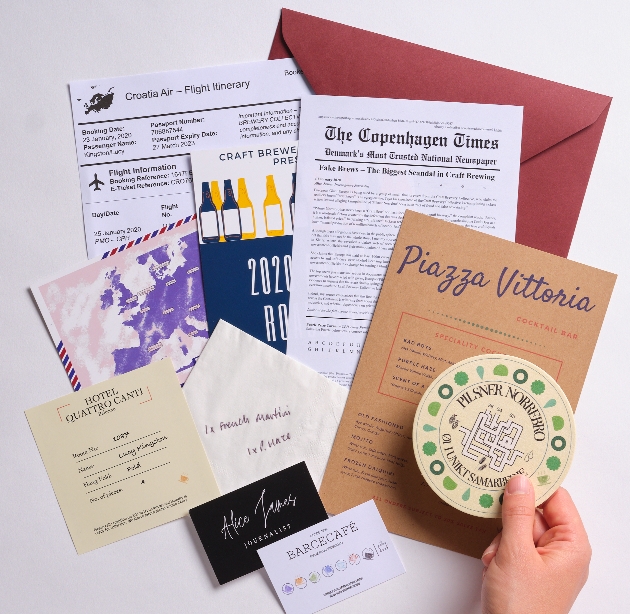 Their puzzles soon turned into Puzzle Post, a unique new company that enables people to send a secret message in the post, one that can only be revealed by solving the puzzles inside. Upon solving the puzzles, the recipient uncovers a code to unlock a Top Secret Online Vault, thus revealing the message and the identity of the sender.

Just two years after launching Puzzle Post, they have just passed the symbolic milestone of 100,000 puzzles posted to people around the UK. The messages being sent range from 'Congrats Granny, I'm pregnant!' and 'We're having a ... BOY! xx', to "Shall we try for another baby?' and 'Will you be my best man?'.

Puzzle 'poster', Phoenix Tear from York, said in her message to now fiancé, Callum Campbell: "Hello Sweetie! Fancy a new adventure? One where I get to show you how much I love you every day until the end of time? You're my universe and I never want to live a day without you by my side so will you marry me and make me the happiest woman alive?"

Puzzle cracker, Phoebe, based in London, is another recipient of a puzzle from Puzzle Post. Phoebe says: "My now fiancé sent me one of your puzzles for Christmas. On solving the puzzle he put his own personal note inside for me to check for my final present in my stocking, and it was my engagement ring! This puzzle post is now pinned on our notice board as a forever reminder of this wonderful occasion."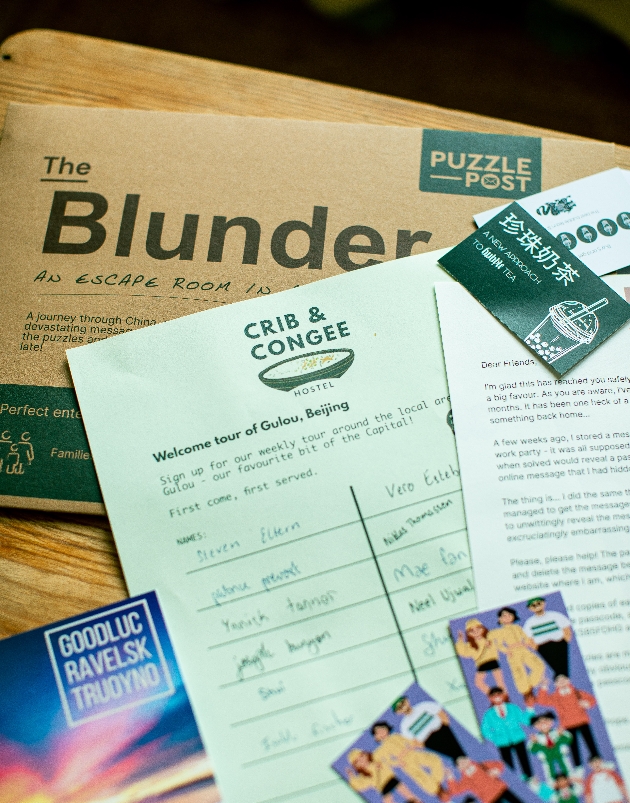 A third puzzle proposer said: "I was hoping one day you'd get all traditional and get down on one knee but since you haven't (and you're not all that traditional!) I thought I'd try being a bit non-traditional too. Fancy getting married?"

Puzzle Post's products are fully immersive escape room-style games with an individual story running through each one. The games are made up of authentic and professionally made pieces that conceal the puzzles within – a mixture of business cards, beer mats, menus and flyers. Recipients use the real objects as well as their phone, the internet and genuine websites to decipher codes and reveal hidden meanings. There are three key formats:

Personalised puzzles. Send an encoded message, one that can only be revealed by completing the puzzles inside the kit. You can include images and text in the secret message to be revealed at the conclusion of the game. No one will know who the sender is until the puzzles are solved. The game lasts 60-90 minutes and can be played by 1-4 players.

Kids' puzzles. These offer the same personalised message but for children between 7-10 years old. The three stories centre around Astronaut Alice on the Puzzle Post Space Station or Agent Jones of the Secret Service, as well as a Christmas game, where children can help Santa's elves to save Christmas.

Dinner party editions: An at-home escape room that you can play around your own table. The game includes 10 individual puzzles, and has an interactive online ending. All the pieces are designed to be as immersive as possible, e.g. enter the world of the Marseille Tennis Championship. You can complete the game individually but Puzzle Post recommends people get a group of friends and family together to tackle this challenge. There are ten puzzles to solve in total and plenty to entertain a small group for an hour or so. We'd recommend 8 people maximum though to ensure everyone can be involved.

Bobbie Jackson, Co-Founder of Puzzle Post, commented: "From creating our first prototypes in our kitchen during lockdown and persuading friends and family to spend time cracking the puzzles, to finally pressing the button on our first order, Will and I have loved every minute of our journey so far. The puzzles we've created are proving perfect for marriage proposals, birthday messages, surprise gifts, announcements or just a fun night in. Some of my loveliest childhood memories were finishing the puzzle-based treasure hunts that my mum and godmother wrote for my sisters and I. The joy of working something out on your own, and of knowing a secret, was truly thrilling. This is what Puzzle Post is all about."