How to choose the perfect shade of white or cream - Tips from Colour Me Beautiful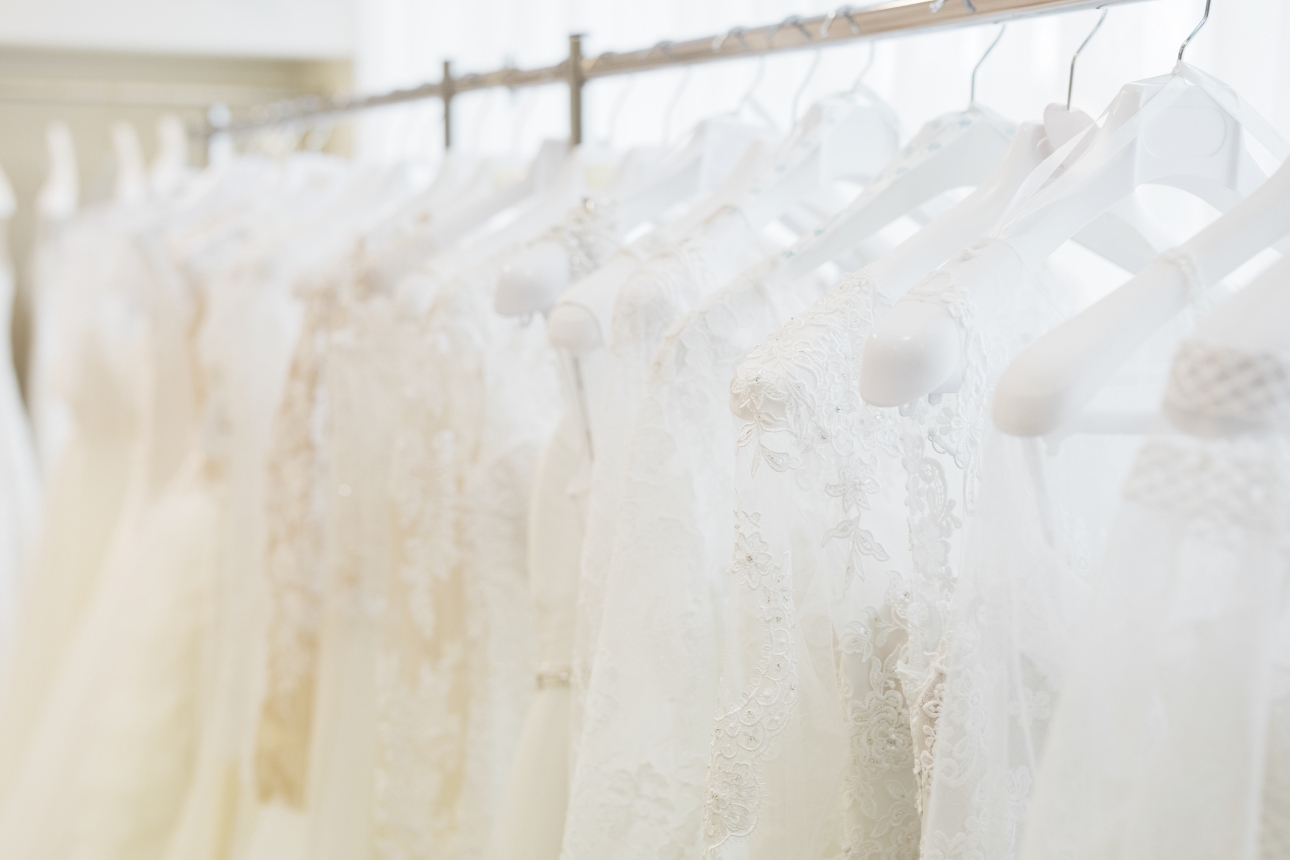 When searching for your wedding dress, you'd be forgiven for thinking it's an easy task just deciding between white and cream! However, although wedding dresses have traditionally been white or cream, these colours come in many different shades and you need to ensure that if you're going for white or cream, that you'll be choosing the most flattering shade for you. In order to help you, Cliff Bashforth, MD of style consultants Colour Me Beautiful, has shared his top tips with County Wedding Magazines.

When choosing either white or cream for your wedding dress, your starting point is to know your dominant colouring type. For ease we've broken this down into six categories and then given you suggestions as to your best shades. When trying on your dress, don't be afraid to try a variety of different shades and also fabrics, you'll know when you've found the right cream or white for you as it will harmonise with your skin tone, hair and eye colour.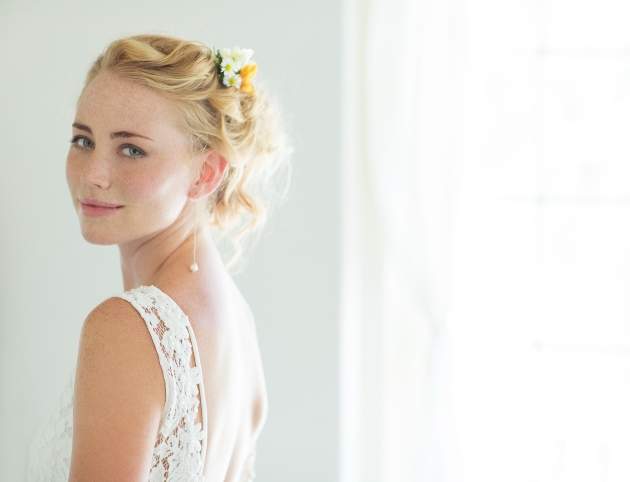 Light: You have naturally blonde hair with lighter eyebrows and lashes, pale or light coloured eyes and fair skin. Your best White is a translucent white such as gardenia, which has a gentle subtlety to it. The very palest shade of cream, such as ivory, will be best for you as anything too strong might overwhelm your delicate, fair colouring. In terms of fabric you can choose both light-reflecting and matt fabrics.
Deep: You have dark hair, dark eyes. Your skin depth can be from porcelain to black. For your strong colouring you need a bold, intense white, such as chalk white. The intensity of the shade can also be enhanced by selecting heavier rather than sheer fabrics. You need to wear the deepest shade of cream you can find such as vanilla. Avoid the palest, pastel shades. To enhance the colour of the fabric and give it richness, use texture embellishment or lace.
Warm: Your hair colour is any shade of red, from auburn, copper to strawberry blonde. Eyes are any colour, and your skin will range from porcelain - often freckles, to golden brown. The choice of white for you needs a little thought. Balance the warm tones of your colouring with jasmine white, which includes a hint of yellow. The use of texture in fabrics such as shantung silk will soften the clarity of the white. Most creams are made just for you and your beautiful warm and golden colouring. If you want to add embellishment to your dress, think pearls, gold thread, ribbons and trims.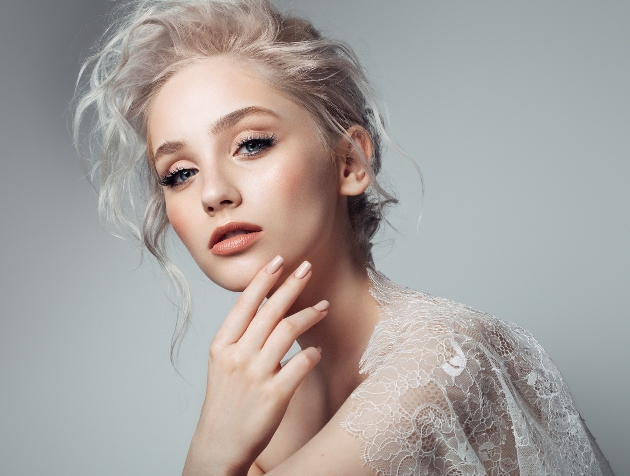 Cool: You have ash tones, blue-black or grey hair. Eyes can be any colour, and your skin depth can range from black to porcelain. You may even have a rosy complexion. Pure white will look good against your colouring. If you're very pale, a slight natural tan will enhance the white. Pure white lace gives you the option of softening the 'hard' quality of this colour. Your cream will be one with a hint of cool pink, such as shell, to balance your blue-based or rosy-toned skin. Avoid creams that are yellow based. Choose embellishments and accessories in silver, grey or bluish tones.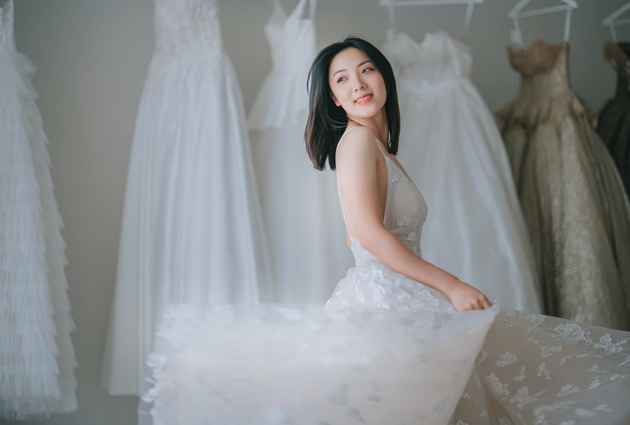 Clear: You have darker hair. Your eyes have a jewel-like quality and are often clear blue, green, hazel or topaz. Your skin depth will range from porcelain to black. The stunning clarity of orchid white will provide you with a backdrop for a colourful and sensational bouquet. Make sure whatever fabric you choose 'shines.' Your cream will be the brightest you can find, such as champagne to contrast with the brightness of your eyes and the strength of your hair colour. Select fabrics that have natural sheen, or are embellished with sparkles.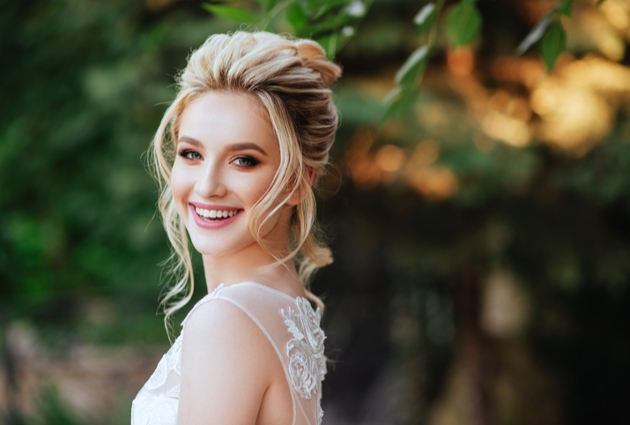 Soft: Your hair will be dark blonde, blonde, or highlighted. You have more of a blended appearance, as your eye colour will be soft and muted, and your skin depth from light to golden or rose brown. Your best version of white is a soft or winter white. Less clarity can often be achieved by selecting a textured fabric. Matt fabrics will absorb the light and therefore soften the colour. Medium shades of cream will look gorgeous on you. Oyster white will harmonise well with your softer colouring. Embroidery or lace placed on to a shiny fabric will create a more harmonious and elegant effect.

If you're still unsure then why not treat yourself to a bridal consultation with Colour Me Beautiful.