The most exciting stag and hen party ideas in Essex for an adrenaline junkie.
Picture this: your best friend is getting married in the next few months and you've been left with the gruelling task of planning their stag-do or hen party. Of course, you're hoping to organise one of the most memorable experiences of their lives before they tie the knot...However, if they hate the idea of a traditional celebration and love adrenaline-fuelled activities instead, then you may have somewhat of a challenge on your hands!

Fortunately, there are plenty of local, adrenaline-fuelled activities that make for a perfect, unforgettable, and unconventional celebration! From water sports to rock-climbing, mountaineering, water assault courses, and more, there are a plethora of exhilarating options that'll give any adrenaline junkie bride or groom a day to remember. Fortunately, Danny Anderson, founder of Essex's inflatable water assault course Aqua Splash, is here to help! He's outlined some of the most exciting, stimulating, and unforgettable party ideas for Essex-based fiancés this summer.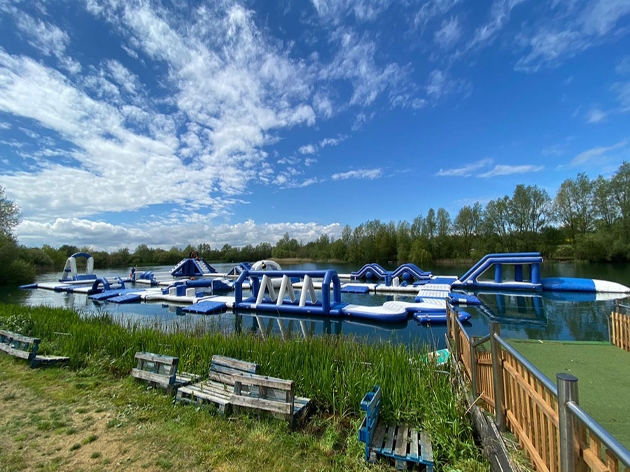 1. A water assault course.
As we continue to enjoy wonderful summer weather, we can't imagine a better option than water sports. From racing around on jet skis to showcasing your competitive streak on our Aqua Splash assault course, or perhaps toning things down for the evening with some deep-water fishing, there are plenty water-based options you ought to consider. No adrenaline junkie would get bored at Aqua Splash; with lots of obstacles to test your abilities, you'll enjoy endless laughs and challenges.

2. Bungee jumping.
For the bravest brides and grooms-to-be, taking a leap of faith (literally) will provide the unique adrenaline rush they've been looking for! If they're able to stomach falling through the air whilst bungee jumping, or leaping out of a plane with a parachute in tow, why not go all-in?Obviously, these activities aren't for everyone. I would recommend checking to see if the bride or groom-to-be are comfortable with this kind of thing before you unexpectedly lure them onto a plane 15,000 feet off the ground and tell them to jump!

3. Paintballing and go-karting.
If falling through the air isn't your bride or groom's thing, there are a great deal of adrenaline-inducing activities that'll keep their feet firmly on the ground. Activities such as paintballing and go-karting will get your heart racing whilst you rush towards the finish line or clamber towards another team's flag.If you're feeling a bit more daring, why not begin with a theme park trip for an afternoon filled with spinning, thrilling drops, and more? Although, maybe do this pre-drinking... rollercoasters on a hangover aren't a good idea!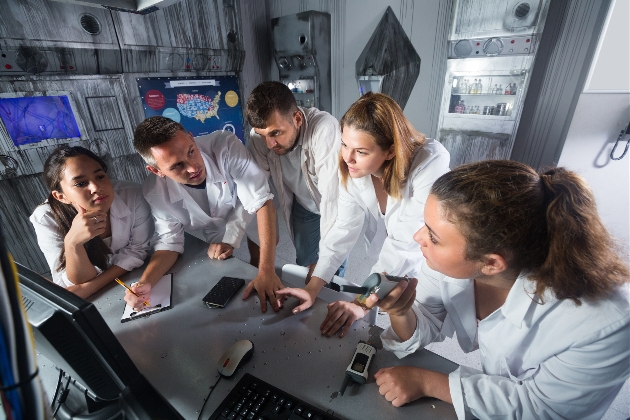 4. Dirt biking.
If your bride or groom love getting stuck in, dirt biking could be just the thing for them! This activity will certainly push them to their limits, making it a great option for adrenaline junkies who aren't afraid of a little mud.

5. Escape rooms.
If you're looking for an adrenaline-filled activity that's not quite as extreme (after all, some hens and stags might be a little more reserved!) then escape rooms can provide a happy medium. As you work together to escape, you'll be on edge and excited – you're just not racing through the sky, falling into open water, or racing along a dirt track at wild speeds!

6. Consider their hobbies and interests.
As you've been carefully chosen to plan the celebrations for your adrenaline junkie best friend, it's important that you consider what their ideal weekend would look like. Don't give into the temptation of booking something that you have always wanted to do, as enticing as that may be! It's all about them.