Supergroup Claire Richards & Duncan James surprise couple on their wedding day
Pop royalty, Claire Richards and Duncan James, joined forces on Saturday 17th September, as the ultimate wedding band - Simply Wed - to surprise one lucky couple with a performance of poptastic floor-filling songs on their wedding day.

Anna Novelli and Samuel Hold from Bournemouth were delighted when the power duo 'crashed the wedding' at the Larmer Street in Wiltshire, to surprise guests and the lucky couple with the performance of a lifetime. The couple - both Steps and Blue superfans - were overwhelmed with joy to have the newly minted wedding supergroup perform, having known all the routines to Claire and Duncan's biggest hits since childhood!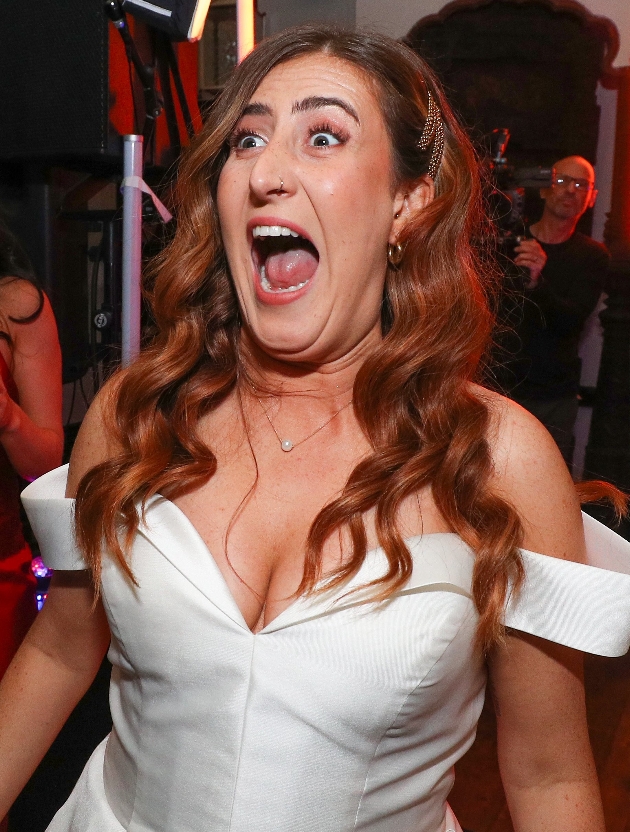 The lucky couple, who became engaged after Anna spent months asking Sam the 'ETA' of the proposal, were the perfect pair to have Simply Wed encourage them to embrace their cheesiest side on their wedding day. The couple admit to making a cheesy personalised Christmas card every year, and even dressed their dog, Linguine, in a suit and bow tie for the big day!

Anna Novelli, the bride, said: "Claire and Duncan completely made our wedding day. I'm such a huge fan - I would always ask to be Claire when putting on pop performances for my parents when I was younger! After a challenging year, we wanted our guests to join us in really letting go and having the best time on the dance floor at our wedding and Claire and Duncan helped us achieve just that."

Claire Richards said: "It was such an honour to be a part of Anna and Sam's day. The music at a wedding is so important and Duncan and I were so pleased to feature on the nation's ultimate wedding playlist and work together to put on the ultimate wedding performance. A huge congratulations to the newlyweds!"

Catherine Morgenroth, Marketing Manager, Mini Cheddars commented: "Baked with real cheese, Mini Cheddars are all about championing the cheeky cheesy pleasures in life, and there's nowhere we embrace our cheesy side more than at a wedding. We bought Claire and Duncan together to help people encourage their cheesier side and we couldn't have picked a better couple than Anna and Samuel for the band to perform their one and only gig for. We wish them a lifetime of cheeky cheesy pleasure!"