Host a green wedding with Social Impact Caterers - Social Pantry
The positive impact wedding has emerged as a significant matrimonial trend of 2022 and Social Pantry, the female-led, London-based sustainable catering firm (a business working to become the first zero-waste catering company) is quietly revolutionising how weddings are planned and celebrated by putting sustainability at the heart of how wedding food is selected and prepared.

Alex Head, CEO & Founder, Social Pantry – who herself is getting married in October – and Sarah Turner, Head Chef, Social Pantry have all the tips on how to plan a sustainable wedding menu regardless of budget.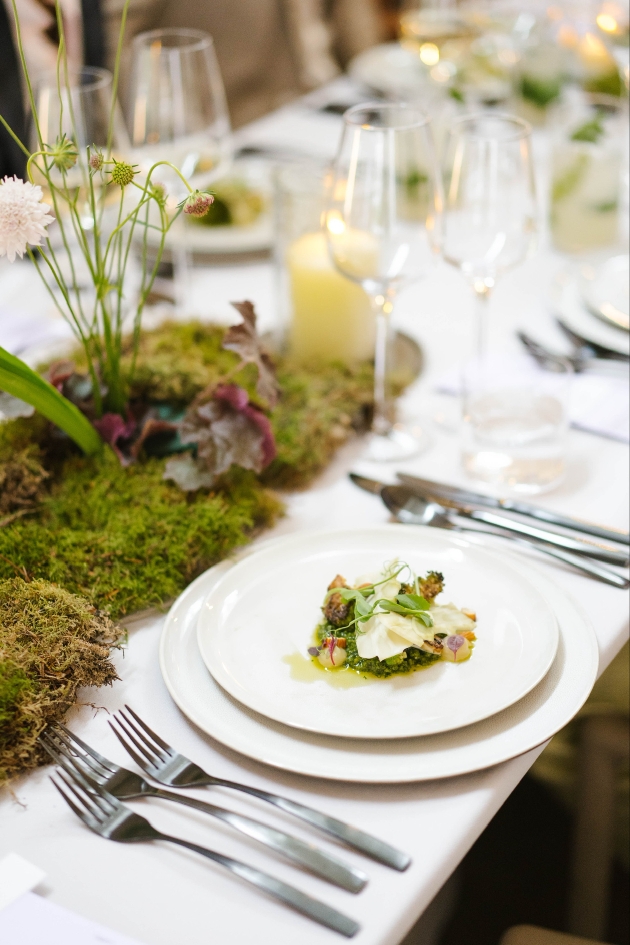 Credit: Jessica WiliamsTOP TIPS:
Source and select seasonal, local, sustainable, and high-welfare ingredientsFor example, choose handling caught mackerel or beef from ex-dairy cows – that represent minimal time from farm to table, for easy and elegant wedding dishes, regardless of budget or food preferences.
Plan a waste-free menu and use all parts of your ingredients by selecting nose-to-tail and root-to-stem wedding dishes. For example, embrace the sustainability-focused shift towards whole food sharing dishes i.e., preparing a whole fish rather than single portions that are more wasteful to prepare. Or using whole fruits such as tomatoes with oil and herbs for delicious starters or giant bowls of chilled British cherries for a shared dessert.
Consider renting or reselling yours and your guests outfits. Fashion accounts for 10% of the world's omissions. For example, by renting bridesmaid dresses, you can ensure you reduc the number of new items entering circulation without having to sacrifice the joys of style and fashion. Check out platforms like ByRotation, Hurr and Rotaro. Alternatively, close the loop by reselling your gown to Brides do Good or Still White.
Opt for reusable flowers that have a longer life.Flowers are a key part of any wedding day, however they often have a short shelf life. By working with Floral Designers like Pom Pom Factory or Phohm, that specialise in paper or dried flowers, you can ensure your floral displays can be enjoyed for the weeks and months to follow.
Making party food out of wedding leftovers: There are a range of ways to turn wedding leftovers into delicious 'second menu' treats perfect for celebrating with family and friends in the days following the wedding. Examples include: Leftover wedding cake can be transformed into a delicious, layered dessert in a jar – perfect for an informal post-wedding party. Leftover cheeses, charcuterie, and canapes can become the ingredients, toppings, and flavourings for a range of post-wedding party foods such as homemade pizzas and open sandwiches. Leftover bread, cooked fish, roast vegetables, salads, or starchy side dishes, can form the basis of delicious party food such as meatballs, pangrattato, or malfatti. Offer guests a take-home selection of leftovers such as wedding cake and desserts in eco-friendly, compatible takeaway boxes.