Go wild in Brentwood with new hen and stag offering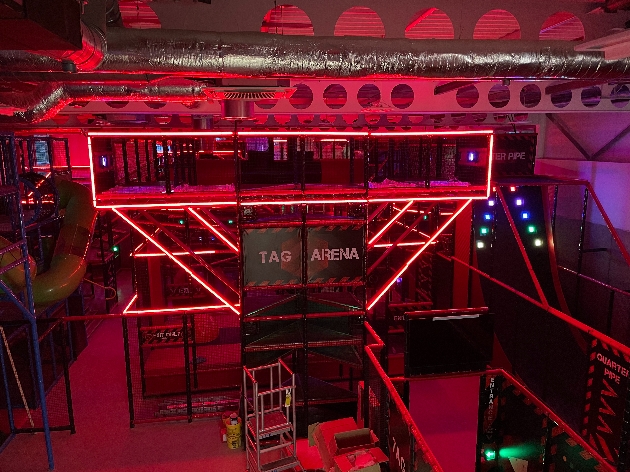 Looking for something different to do for your hen or stag? Try the new interactive gaming course at King George's Playing Fields in Brentwood.

TAGactive is a game for all ages and takes place in an obstacle course arena split into zones, each of which contain a large number of illuminated TAGs. Players collect points by 'tagging' these with a sensor on their wristband, the points value of each TAG being determined by the degree of difficulty in reaching it. A player's score then appears on an electronic scoreboard to add an extra dimension of competition with rivals, as well as trying to post the best score of the day – or even of all time.

"TAGactive bridges the worlds of activity, gaming and technology," says Shaun Beagle, Area Everyone Active's contract manager. "This is something which people of all abilities can enjoy and is sure to result in healthy competition between friends and family."

TAGactive sessions are bookable via the Everyone Active app and website – visit www.everyoneactive.com for more info.