A/W 2023 hair trend predictions
Award winning men's hairdresser and owner of TONI&GUY Billericay, Jim Shaw, shares his comments on his autumn/winter 2023 trend predictions ...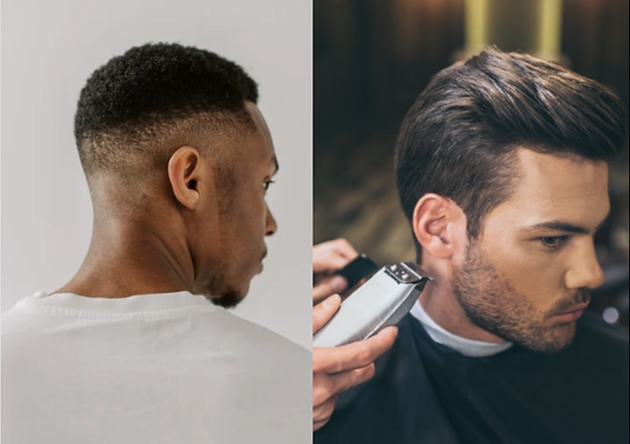 Cuts/styling
The French crop is a popular and versatile men's haircut that has been in style for decades and will be a prominent trend for autumn 2023. It's characterised by its short length on the sides and back, while the hair on top is longer and typically textured. This haircut offers a balanced blend of a clean and polished appearance with a touch of modern texture, making it suitable for various face shapes and hair types. For me, I love to use a matte pomade or clay to finish the style and give it an effortless feel whilst showcasing the texture in the hair. You can also modernise the look further by adding in a super short, textured fringe for a super cool and trendy finish.
The tight fade will be another super popular cut this autumn. This should be cut by your men's hairdresser very short on the sides and at the back of the head and will feature a gradual transition from the longer hair on the top to much shorter hair as you move towards the sides and back. The tight fade creates a clean and sharp look, emphasising the contrast between the top and the sides. It's a versatile choice that can be adapted to suit you, no matter your hair length or hair texture.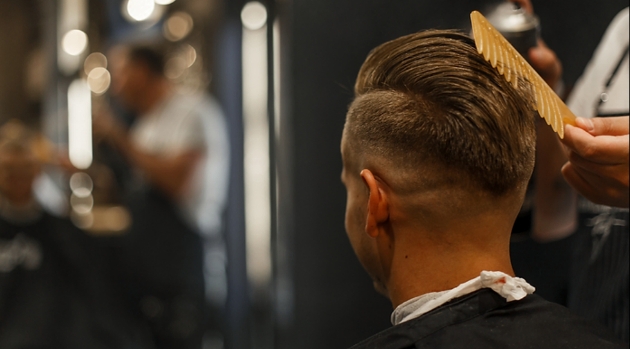 Mullets, shags and 90s inspired cuts with heavy texture will also be on trend for the new season and are great for getting rid of excess weight in your hair and for those who love a cut that's more low maintenance that doesn't require much styling. Mullets will be taken slightly shorter this year and will have a 'spikier' like appearance for a grungier take on the style.

For those who like a look that's more polished, the combover is here to stay and will be teamed with a deep side parting. When creating this look, always start by creating your side parting and using a tail comb to create the line using the end of your eye as a guide for where you want the parting to start. For more stubborn hair that doesn't want to lay flat, you can also use a hairdryer to help direct the parting to the opposite side of the head.

I then like to use a hair comb and wax to create a seamless finish with the comb over, ensuring all flyaways are at bay before finishing with a shine spray to give the hair a further clean and slick appearance. These more polished styles are timeless but particularly great for the autumn/winter season where many of us are looking to banish any frizz/flyaways and tame our hair. Product can also be used to not just give the hair a sleek and shiny appearance but also to provide the hair with moisture and nourishment.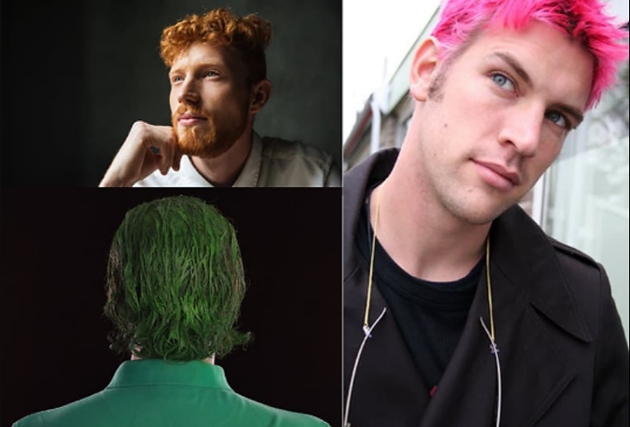 Colour
When it comes to colour for men for AW23 adding blonde will be a huge trend this season with sandy blonde tones particularly being popular that will add warmth to your hair and complexion. Adding blonde highlights or blonde sweeps of colour to any style are also great options for those who want to add more subtle blonde touches and look great paired with volumised hairstyles like a mohawk.

With the launch of the Barbie movie this year bleaching will also stay on trend throughout 2023. For men, bleaching will particularly be popular when worn with a fade haircut with the bleach being placed on the top and the natural hair colour showing on the sides.

For those looking for a more stand out colour shade for the season, greens and pinks I think will be two of the most popular vibrant colour shades this autumn/winter. Think neon/candy apple shades of green that really stand out from the crowd, and more blossom like pinks, a perfect option for blondes.

As we head into the colder months, reds are always a popular colour choice and I think we will see men not only experimenting by adding copper highlights throughout their hair, but we will also see those who are feeling more adventurous opting for more vivid cherry reds and retro orange hues. Rose gold will also be another popular choice, which has been popular amongst millennials for some time and is a great way to add warmth to the hair and to give the hair added shine.