The countdown is on to the Signature Wedding Show at the Brentwood Centre in Essex !
We live and breathe weddings at County Wedding Magazines and Events, so we can't wait for our Signature Wedding Show at the Brentwood Centre in Essex on Sunday 2nd October 2022!

It's one of our biggest wedding shows of the autumn wedding show season 2022; and a must-visit for all those that got engaged over the summer months season. The event brings couples that are desperate for face-to-face wedding planning in touch with local professionals who are on hand to help plan the wedding day. From photographers to cake makers, musicians to florists you're sure to tick a lot off of your to-do list by attending one of our County Wedding Events.

If you've never been to an event like this before, we've put together some top tips to help you get the most from it:

- Narrow down. Before the show, have a chat with your partner to decide a few key factors about your wedding. This will help when talking to suppliers.

- Comfort. You'll be on your feet all day; wear comfy flats and pop some blister plasters in your bag.

- Set up a wedding email address. This way you can keep everything in one place, and it makes it much easier to refer back to suppliers' emails.

- The entourage. Decide who you'll take with you – will it be your partner, or would you prefer to have a day with the girls or your mum? (Following Covid guideline at that time.)

- Homework. Make a checklist of the type of suppliers you're looking for on the day.

- Get social. Follow the event organiser and some of the exhibitors on social media. This way you'll be first to know of any show offers.

- Book. If you love something, book it – but don't ever feel pressurised into doing so if you're not 100 per cent sure.

- Get organised. Take a diary with you so you can make appointments, and make sure you keep any literature you receive in a folder.

Entry to the show will be FREE. All couples attending on the day will be given a goody bag. Check out our wide range of exciting County Wedding Magazines. We offer every couple attending the opportunity to enter a competition to win a honeymoon plus, at all our Signature Events, we have a further competition to win a £250 SpaBreak voucher, courtesy of SpaBreaks.com – all you need to do is pre-register and attend on the day – one lucky couple will win each day!
Head to www.countyweddingevents.com to pre-register now.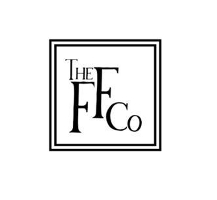 A decade after first opening its doors to the floral industry, The French Flower Company has expanded in to three premises in Epping, Chingford and Woodford and continues to go from strength to strength.

With more than 50 years' combined experience in artisan floristry among the team, they specialise in creating beautiful bouquets, bridal party flowers, ceremony and reception flowers.

The team will be on hand out our County Wedding Events' Signature Wedding Shows at The Brentwood Centre and Wembley Stadium to answer all of your wedding planning queries as our standout Show Sponsor at these events.