What can you expect at Essex wedding venue Gosfield Hall?
Nestled on the edge of Gosfield village in scenic Constable country, Gosfield Hall is surrounded by 10 acres of landscaped parkland and a natural mile-long lake. Flanked by enormous statues of stags and styled with ornate fountains, it creates a stunning big-day backdrop.A former royal palace, the Grade I listed Georgian manor has four wings, each with differing façades. In the centre is a pretty gravelled courtyard and four impressive Roman statues built into the walls. Visitors step inside to find luxuriously opulent interiors.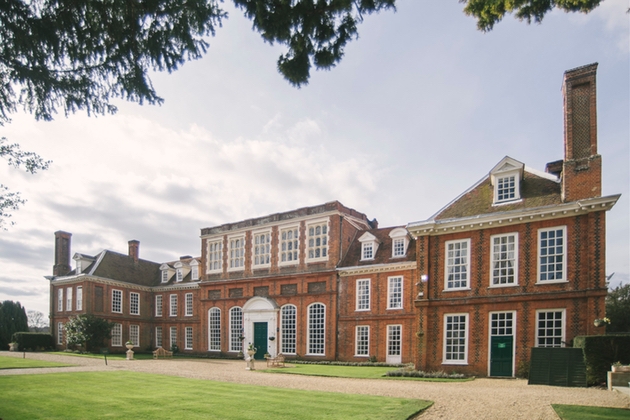 Credit: Lavenham PhotographicLet's celebrate!
There are two indoor spaces for vows. The Queens Gallery (116 guests) boasts a 120-foot aisle, oak panelling and sparkling chandeliers for a spectacular entrance. The Grand Salon (90 guests) exudes contemporary style with two-storey sash windows and a hand-painted ceiling.

When the weather is fine, the inner and outer courtyards (up to 116 guests) offer picture-perfect al fresco options.After the ceremony, guests can spill outside for a drinks reception in the courtyard. Alternatively, there's the Grand Salon or Library if the weather is inclement. This can be followed by a superb wedding breakfast in the elaborately decorated Ballroom (116 guests) before the ultimate evening reception for up to 250 friends and family. The modern bar, dancefloor and resident DJ are sure to get the party started.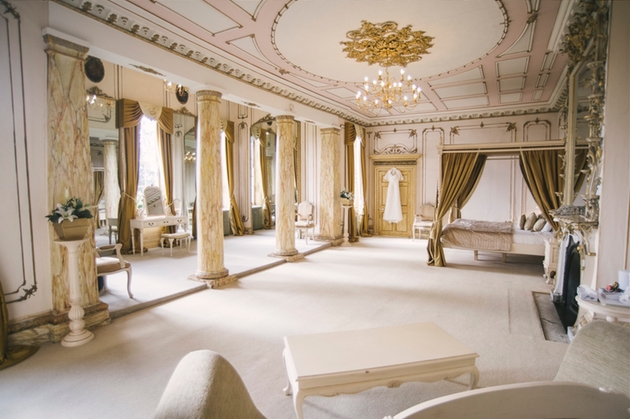 Credit: Lavenham PhotographicWe love...
Up to 67 loved ones can retire to the on-site accommodation, which is tastefully decorated to complement the Tudor building.

Gosfield Hall
01787 472 914 | www.gosfield-hall.co.uk