Hitting the right notes with new card range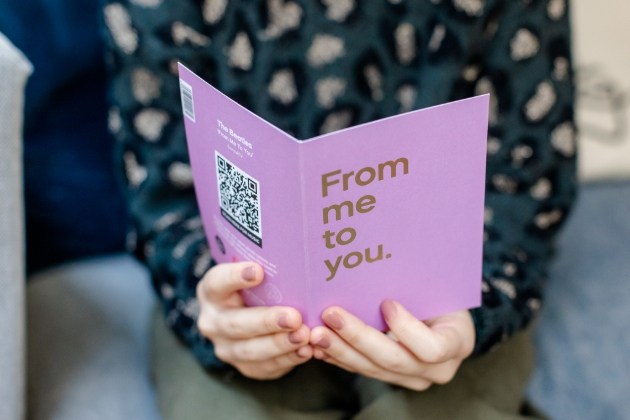 Here at County Wedding Magazines HQ, one thing we have gained from lockdown is the love of sending a card in the post - an email just doesn't quite cut it when you want to say 'I love you.' or 'I miss you.'!
New stationery brand Say it with Songs has an exciting bold range that covers all occasions, combining the power of a song with the sentiment of a greeting card to help us connect or reconnect with the people in our lives.

Say it with Songs cards feature an instantly recognisable song lyric on the front of the card and thanks to technology built into the design, recipients can play the full song instantly and as many times as they like by scanning a QR code on the reverse with a smartphone camera.

The Say it with Songs range is now available online via its dedicated website sayitwithsongs.com and in a number of independent retailers.
10% from all Say it with Songs sales to music therapy charity Nordoff Robbins, who provide vital therapy to enrich the lives of people with life-limiting illnesses, disabilities and feelings of isolation.