£2,000 jewellery giveaway from UK retailer Goldsmiths
The most recent announcement from the UK government has given the go-ahead for weddings to begin a slow return to normality, starting on March 8th, with the aim of lifting restrictions in full by June 21st.

With light at the end of the tunnel for those looking to say "I do" in 2021, luxury UK jewellery retailer Goldsmiths was keen to help ease the financial burden of a wedding and have launched a competition to giveaway £1,000 worth of Goldsmiths' own jewellery to two lucky winners.

To be in with a chance of winning wedding day jewellery head over to this page on the Goldsmiths website to find out more.
Goldsmiths was also eager to discover the nation's attitudes to wedding day jewellery, discovered that 8 in 10 (81%) would spend up to £1,000 on their wedding ring, with the average price tag coming in at £724.
In addition to the cost of their wedding rings, couples also said they would also be happy to splash out a further £530 on other wedding day jewellery.
Men were revealed to be the biggest spenders when it came to wedding day accessories (£620, compared to £451 by women). A watch was the top jewellery choice for men, with a further fifth (20%) opting for a statement necklace or chain.
Brides-to-be were found to prefer simple necklaces (48%), stud earrings (41%) and bracelets (29%) to wear to their union.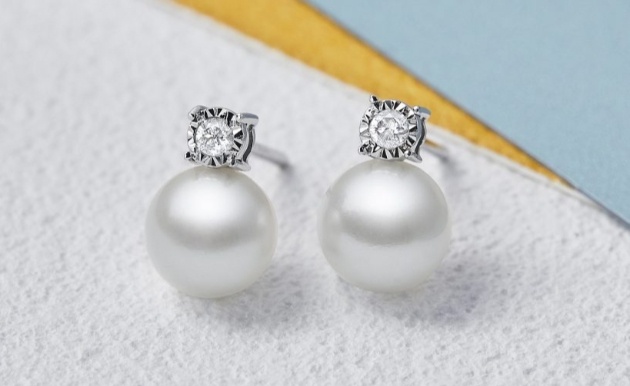 Craig Bolton, Executive Director from Goldsmiths commented on the findings: "With the challenges of the past year, the UK's roadmap to easing restrictions is welcome news for us all, but especially for those looking to resume their wedding plans.

"In 2020, the wedding industry in particular suffered huge losses in terms of revenue, meaning couples awaiting their wedding day have also had to make great sacrifices.

"Despite this previous year, our research has certainly highlighted how eager the nation is to celebrate their big day in a luxurious way. With this in mind, we wanted to give a little something back to those who's weddings have been postponed or cancelled.

"We hope this gesture helps put a smile on some couples' faces."