Celebrate wedding season with Marokka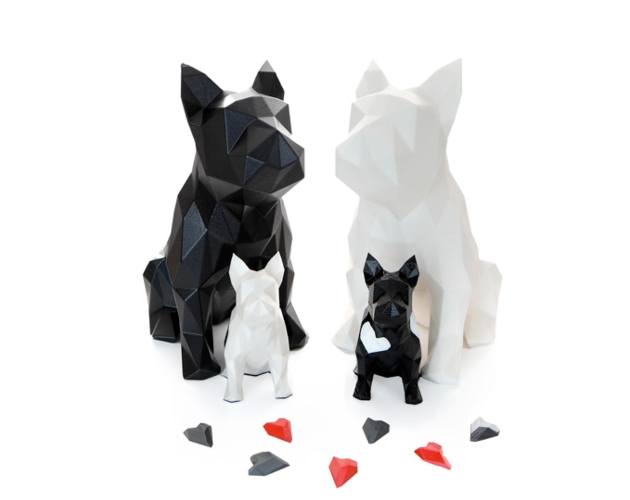 After the excitement of a wedding invite dropping through your letter box - or via email for those tech-savvy couples - after thinking about what you're going to wear, next is thoughts of the gift list!

At Marokka to celebrate all couples that can finally have their weddings again, whether planning something intimate or waiting until later on in the year for larger celebrations, its curated a selection of wedding day gifts you'll fall in love with.

Frank the French Bull Duo
If you're looking for a special gift to add to your wedding gift list or need inspiration as a wedding guest, Frank the French Bulldog 3D sculptures available in black and white make a truly memorable gift idea that lasts a lifetime. All registered designs are unique to Marokka, and each sculpture comes with a Certificate of Authenticity. Priced £100 each.

Limited Edition - Mini 3D Frank with hand-painted heart
Show the love with these super-cute Frank the Bulldog with hand-painted hearts a welcome addition to their homes. These mini Frank sculptures which will be delivered to the wedding couple or as a thank you to guests along with 3D heart sculptures and five heart-shaped Marokka Milk Chocolates all beautifully presented in Marokka gift wrap and bow. Frank junior stands at a diminutive 13cm high. Priced £40 each.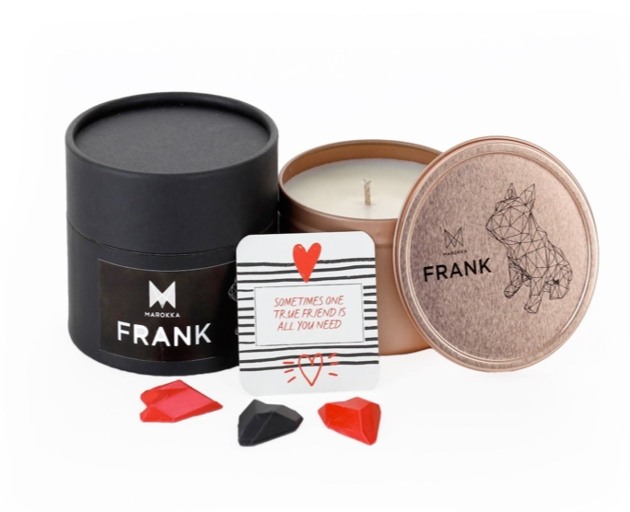 Personalised sustainable candles and chocolate
Candles are a fail-safe gift idea for weddings, its Natural Wax scented candles are made with lead-free cotton wicks and housed in a reusable recyclable tin. All come with two beautiful 3D printed geometric hearts using bio fusion filament and a message 'sometimes all you need is one true friend'. Made and designed with love in England, they also include five heart-shaped Marokka heart chocolates with every purchase. All fragrance oils have been added at the highest possible dose to ensure an enhanced scent. Full sized candles are also available and come complete with a charm. Priced from £20.

Marokka's smaller scale sculptures are available to purchase from their website, www.marokka.com and from selected retailers. They accept commissions for larger pieces such as Gus on an individual basis.

About MAROKKA...
MAROKKA Geometric Design is a London design house with a passion for animals and the planet. We want to leave the world a better place than how we found it, and we know the best way to do that is only to work with others who share our ethos.Our artisan designers craft each of our sculptures and designs lovingly to bring them to life boldly and bravely. Through our creations, we will create positive change simply, beautifully, and with a cheeky wink and smile.
Charity collaboration is a key feature of the brand's DNA and are pleased to partner with the incredible Aspinall Foundation and DOTS (Dogs on the Street) where 10% of all our sales is donated. All packaging is eco-friendly, every sculpture comes with its own certificate of authenticity and displays its 'M' logo. All designs are registered and created exclusively by the Marokka Team.