Five alternative ways to get married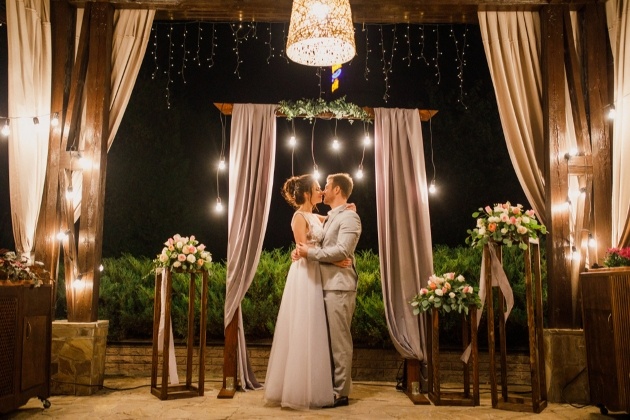 Desperate to pledge your eternal vows to your betrothed, but plagued by uncertainty over when you'll be allowed to do it? It's hard to pin down a date for a 'traditional' wedding right now and although things are looking more positive, who knows where we'll be by summertime? There are, however, lots of ways to say 'I do' and not all have to involve a big party.
Liz Taylor is a luxury wedding planner and hospitality consultant, with more than thirty years' experience. Here she shares just some of her alternative ways to celebrate getting married, which are so unique that you won't miss the grand party...

Midnight Wedding
"Why not steal away in the middle of the night to say your vows beneath the stars," says Liz. "A wedding set amongst a backdrop of twinkling pea lights and fire sculptures – what could be more romantic? Getting married at night can be so atmospheric. You can create any kind of effect with lighting, from starlit tunnels, light caves and twinkling canopies. Or why not write your new name in lights? It's a mid-summer night's dream! This kind of wedding is better when it's more intimate too. A select few special people or just the two of you, it's ideal for these strangest of times."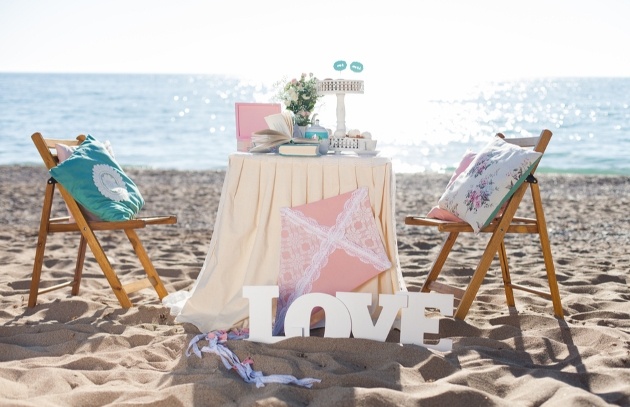 Coastal Beach Hut
Here comes the tide."Hire out a row of gorgeous picture-perfect beach huts for a vintage inspired wedding day with a coastal twist. Your wedding day could be pretty as a postcard. Spend the day beside the seaside with a selection of your nearest and dearest. Take a posh picnic. Or even better, personalised fish and chips, but don't forget the fizz to wash it all down. For your coastal beach hut wedding look I'd opt for real vintage pin up glamour – think victory rolls and oodles of sex appeal. And if it's a gorgeous day what about some vintage bridal swimwear!"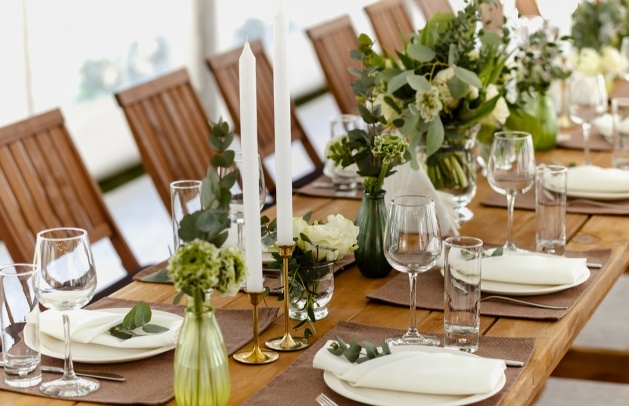 Bridal Brunch
"A traditional English wedding often features a big party and dancing till dawn but that's not the only way to do it. Why not switch things up by getting married in the morning – sunrise at a rural location would be very romantic. Then head out for a gorgeous, leisurely brunch. Even better if it's bottomless. Really take time out to spend with your guests and focus on the little details that will help them remember the day. And with a smaller number of guests focus on acts of gratitude to thank them for playing their part."
Secret Garden Wedding
"Take a leaf about of my own book and get married in a garden. In many ethnic faiths, couples don't have to be married in licenced premises, which makes an outdoor wedding ideal. Whether it be a small group with witnesses or a larger crowd of guests, garden weddings attract a certain romance.
"I love the idea of a 'secret' wedding and you can organise lots of little details to make the day special - personalised miniature wedding cakes and a romantic dinner for two are a must! There's something very special about getting dressed up just for one another.
"One way to make it even more special would be to create a huge flower installation – a growing trend within weddings. A canopy of hanging flowers or a floral woodland walkway would be perfect for a secret garden wedding."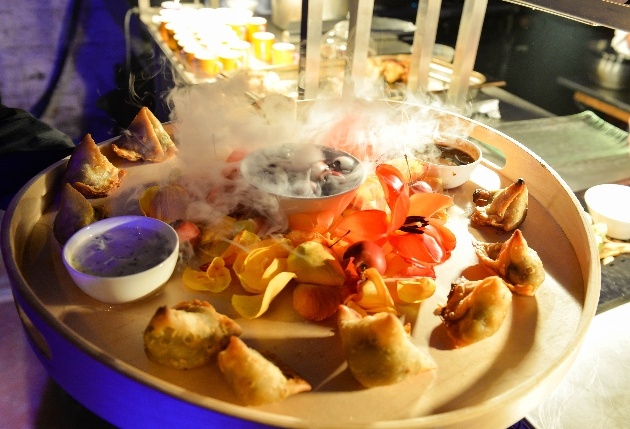 Immersive Experiential Wedding
"And for the more extrovert couples, dive in and create an interactive extravaganza. Think acrobats, slight of hand magicians, tarot readers or musicians playing or singing to guests as they wander around the party. Lighting and floral décor are taking the form of one central 'wow' installation rather than smaller arrangements on each table.
"Food and drink can become part of the theatre, with interactive cocktail bars or food cooked before your eyes at gourmet street food stations."

Liz Taylor is founder and CEO of the Taylor Lynn Corporation (TLC) and has been at the forefront of the UK wedding and event scene for over thirty years. During this time, she has planned a wealth of private and celebrity weddings including that of Eamonn Holmes and Ruth Langsford, Michelle Keegan and Mark Wright, Take That's Howard Donald, Queen of the Jungle Jaqueline Jossa and football legend Gary Neville.
Check out www.tlc-ltd.co.uk | Twitter | Instagram | Facebook