Braintree celebrant advises how they can truly help on the wedding day
Credit: Jeff TurnbullCelebrant Carol Cranfield, based in Braintree, Essex, has heard the question all too often: what is a celebrant? For all those couple tying the knot in Essex, who are looking to host their wedding somewhere different to the norm, then you will certainly need the services of a celebrant. Here Carol gives you a handy guide, for all you need to know...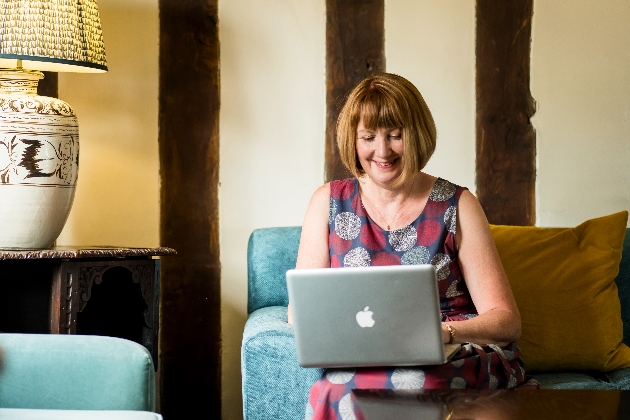 Credit: Jeff TurnbullWhat does a wedding celebrant do for a wedding?
They will perform ceremonies for couples with mixed faith, modern, traditional, spiritual but not religious. A celebrant is not bound by any legalities or religion which means a celebrant ceremony can be bespoke and completely personalised for every couple.
A celebrant works with the wedding couples to devise bespoke wedding ceremonies; this is tailored to the wishes of the couple and can include music, poetry, and readings, writing of vows, involvement of other family members or friends. You could explore mini wedding rituals if required to add further magic to the day.

The whole point of the ceremony is to have it unique to you; after all it is your special day! We do not follow a template, we will work with you to create a truly reflective day, of your personalities and love for each other, that you and your guests will remember for a long time to come. Celebrant-led weddings are known for their creativity and use of symbolic gestures to support the significant aspects of the ceremony.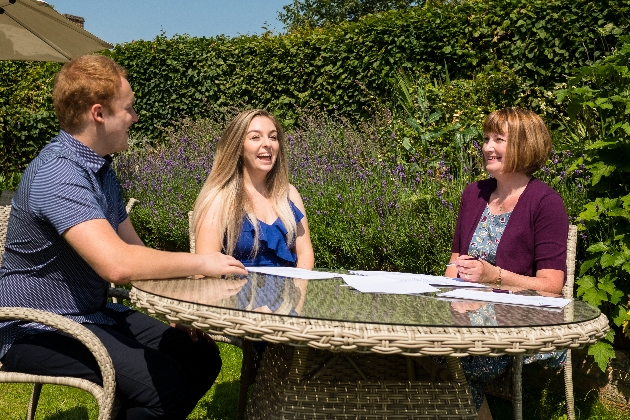 Credit: Jeff TurnbullSeveral things are included and this will vary dependent on what celebrant you use.
Initial no obligation phone/WhatsApp conversation
Meeting you in person and getting to know you both in more detail
Writing the ceremony for your consideration, any changes and then for your approval
Officiating the ceremony on the day
Sourcing poems, music and reading if requested
Giving you a wedding questionnaire to complete to assist with telling your love story
Writing your vows or supporting you to write them and rehearse them
Providing you with mini wedding ritual ideas
Personal Pinterest board to store any ideas
A copy of your whole ceremony as a keepsake of the day in a presentation file
A certificate of commitment if requested
We only do one wedding a day, so our focus can be on you and your special day
Credit: Jeff TurnbullDoes a celebrant-led wedding provide flexibility?
As we know people used to have more traditional options, to marry in a religious ceremony or a civil ceremony. There is a third option that is becoming very popular, to have a celebrant conduct your wedding ceremony. We are able to offer far more choice in terms of flexibility around the time of the ceremony, what you want included in your ceremony, and the venue you want this to take place. These venues can be in a country house, woodland, hotel, and beach or in beautiful gardens, at your own home, the choice is yours to make. Celebrants usually conduct one ceremony a day so that we can concentrate on you only to make it a truly memorable day for all.

Does a registrar have to officiate our ceremony at a UK licensed venue?
We are often asked this question and the answer is absolutely No! You really do have a choice. The law may even change on this in the future, if you were you are getting married in Scotland, different rules apply so this information is for venues in England, Wales and Northern Ireland.

Why don't some venues offer me a choice?
Some venues are still to understand the role of the celebrant; in addition some venues may receive their bookings via the local Register Office.
A celebrant is not restricted to licensed areas, so although you may choose to have your ceremony in the designated area, you also have the option to hold it elsewhere in the venue; perhaps in the beautiful grounds/or woodland setting or by a lake.

What's the difference between a celebrant and a registrar?
Both a celebrant and a registrar want you to enjoy your ceremony, but the ceremony they offer varies greatly. A registrar can legally marry you and is employed by the local authority; the format and content of the ceremony is restricted by legislation and no religious or spiritual content may be included.
Registrars will often carry out a number of ceremonies each day so they will insist on keeping to the designated time. Due to time constraints, you are unlikely to meet the registrar prior to the day of your ceremony.

A celebrant is self-employed and will take time to get to know you and work with you both to craft a beautiful, bespoke, non-legally binding ceremony that reflects your ideas, values and personalities. By separating the legal aspect of marriage, your ceremony can be about love, not legalities. You also have a choice in types of celebrant, there are humanist celebrants and also civil or independent celebrants, both offer non-religious ceremonies, however independent and civil celebrants are also happy to include spiritual and religious elements.
Credit: Jeff TurnbullHow do we complete the legal part of getting married?
Complete the legal aspect at the Register Office prior to your wedding ceremony - it can also be after. Many couples book a "small room" ceremony at their local Registry Office in the week prior to their wedding ceremony, they take two witnesses with them and complete the legal requirements of their marriage, saving the vows and exchanging of rings for their celebrant ceremony.

If you wish to have a community ceremony in approved premises this varies dependent on the day wanted, between £610- £670 or for a ceremony in a community venue this is between £215-£375. These prices are for Essex, for further details visit the County Council's website, costs approximately £60 and is usually available on a specific morning each week so it is advisable to book well in advance to secure your slot.

Will our guests know our ceremony is not legally binding?
It's entirely up to you what you tell your guests. A celebrant ceremony is a real and very romantic wedding ceremony, where couples declare their love and commitment to each other in front of their family and friends. Many couples choose to not tell their guests that it's not a legal ceremony, their guests are usually full of really positive comments like "this is the best wedding we have ever been to" or "this wedding was such a joy to watch and listen" or "this was so personalised and we all felt part of the ceremony".

Whatever your decision, take your time choosing the option that is right for you as a couple. Remember it's your very important day and you want to get it right and ensure you are in safe hands.

For further information visit carolcranfieldcelebrant.co.uk