Avoid feeling overwhelmed with wedding planner Mary Briscoe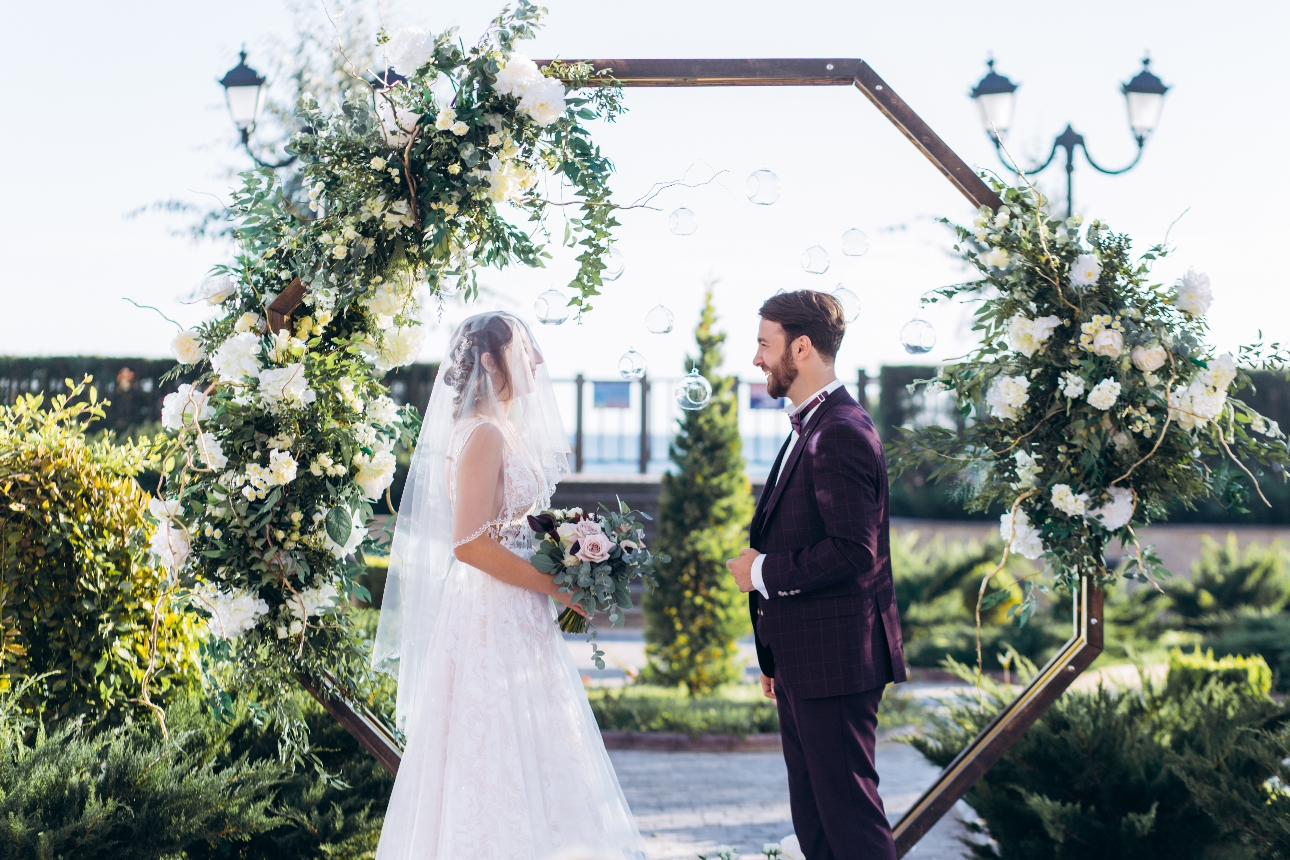 Planning a wedding is said to be one of the most stressful experiences a couple can go through, along with other lifetime milestones such as moving house. How do you avoid feeling overwhelmed?

Experienced, Essex and London wedding planner Mary Briscoe, owner of Weddings by Mary, has some stellar advice for couples.

"It's easy to become totally overwhelmed when initially starting out on the exciting journey of planning your wedding. After all you've no doubt dreamt about this moment since you were a little. The pillowcase thrown over your head and a handpicked wilting flower gripped tightly in your hand as your bouquet as you practice walking up the aisle to your bride or groom-to-be (probably your pet dog you've made play the role!)," shares Mary. "Little did you realise then the vast number of decisions & choices you would be faced with. The details, logistics, endless lists, emails, and spreadsheets. Not quite the fairy tale you'd envisaged."

Here's a few top tips from wedding planner Mary Briscoe of Weddings By Mary...
Credit: Allister Freeman PhotographyTop Tip 1
If you could describe your wedding in three words, what would you choose? Knowing the answer to this truly helps as they should evoke the feel, look and mood you wish to create. Making some of the decisions along the way but reverting back to these. Examples of previous couples three little words have included:
· Secret Garden Chic · Rustic, Elegant, Relaxed · Cosy, Casual, Vintage · Countryside, Traditional, Springlike · Entertaining, Fun, Family

It's important to never forget that this is your wedding day and remaining true to your wedding day vision is key. You need to graciously block out some of the noise from the well-intended pieces of advice you have no doubt been receiving from all angles from the moment you excitedly announced your engagement. Remember to remain true to what you want as a couple as well as individuals.

Top Tip 2
As a huge lover of lists, it is one of the easiest and best ways to avoid overwhelm. A massive brain dump. Write down everything that you need to do. Get it all down. Any excuse to treat yourself to a new notebook? If you've already started planning, then add what you've already accomplished to the list and then cross it off! Immensely satisfying! That maybe a supplier you've booked or an item you've bought. You may be surprised at what you've already achieved.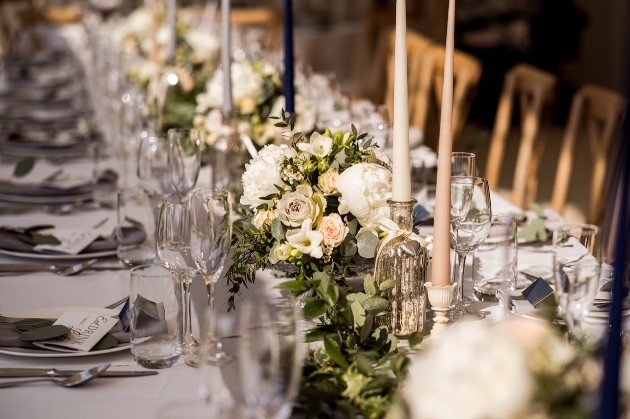 Credit: Allister Freeman PhotographyTop Tip 3
Don't just look at the end goal – your wedding day. As it will seem even more daunting. Break everything down into manageable bite-sized achievable chunks. Think of your wedding planning as one giant jigsaw puzzle, with each element a single piece that you need to source. When all these right pieces come together you will have created the most perfect beautiful, personalised wedding day. Take your planning one step (or one piece) at a time.

Top Tip 4
We all need a break from time to time. When we return, we feel refreshed, reenergised and ready to tackle whatever lies ahead. It's the same with planning your wedding. Take time out. Treat yourselves to a wedding planning free couple of days. Why not push the boat out and go away for a long weekend? With plenty of fresh air, pub lunches and cosy candle lit dinners.
Recharging your batteries together provides you the time to remember why you are marrying each other in the first place. Often couples become so engrossed in the planning that they lose sight of the big reason why. It also gives the perfect chance to talk through some of the concerns and niggles that have no doubt emerged. Communication is key when planning a wedding and not just with each other.

Top Tip 5
Never be afraid to ask questions. If you don't understand something or you're not clear on a quotation, terms and conditions or terminology used by a wedding supplier, then ask. No question is a daft one and although wedding professionals will no doubt have been asked it before, you've not planned a wedding before.Ensure you truly understand and are clear on what you are booking and agree too before signing on the dotted line.

For more information visit weddingsbymary.co.uk | facebook.com | instagram.com | pinterest.co.uk