A must-read wedding novel from reality TV star and presenter Georgia Toffolo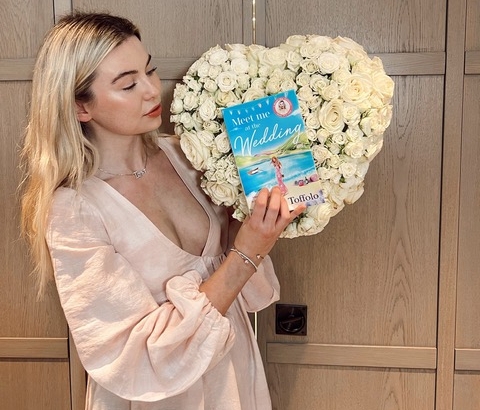 After two years of postponed and cancelled weddings, here at County Wedding Magazines' HQ we just can't get enough of all things wedding and with 2022 set to be a bumper year of love and nuptials we're in for a treat.

What's more, for a complete wedding fix, we've turned to TV star and Sunday Times Top 20 bestselling author Georgia Toffolo's fourth and final instalment in the Meet Me In series, where saying 'I do' is just the beginning...

Lily loves living in Hawkes Cove, Devon, especially now she is planning her best friend's wedding to be held at the Hawkesbury estate. But when the estate's owner dies, and his son refuses to allow the wedding to go ahead, Lily must face Henry Hawkesbury – a man she hasn't seen in ten years...

Henry wants nothing more than to come back to Hawkes Cove, sell his estranged late father's estate and leave. He certainly does not want to host a wedding or face the wrath of Lily Atwell – she gets on with everyone it seems – except him! Until Henry realises he needs Lily's help, and she will only offer assistance if the wedding can go ahead.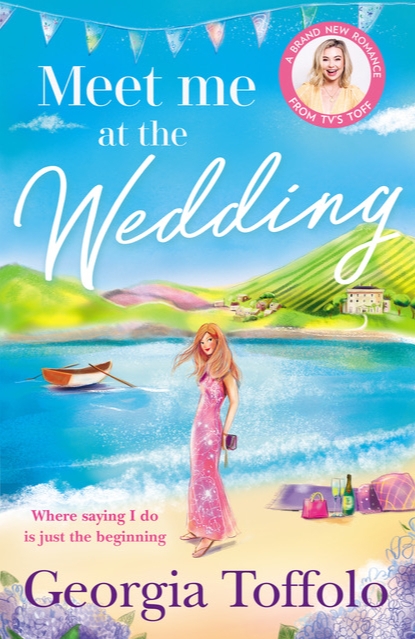 As Lily and Henry work together, intent on fulfilling their ends of the bargain then going their separate ways, it seems fate has other ideas... But can two people who are afraid to trust themselves, let alone each other, acknowledge what they have always wanted? And when Henry finally realises who he is meant to be with will it be too late...?

Georgia 'Toff' Toffolo captured the nation's hearts when she was crowned Queen of the Jungle on I'm A Celebrity... Get Me Out of Here, after starring in the E4 series Made in Chelsea and becoming a firm favourite with the viewers. She has also recently appeared on Celebrity Hunted, The Great Celebrity Bake Off for SU2C and Channel 5's My Famous Babysitter, and now regularly features on ITV's This Morning.

If like the County Wedding Magazines team, you're huge fans of Georgia 'Toff' Toffolo and are as excited about this book as much as we are, then you're in luck; the CWM has teamed up with Georgia Toffolo to give our County Wedding Magazine readers the chance to win a copy - we have 19 (one for each of our County Wedding Magazine titles) to give away!
Published by Mills & Boon and released on 28th April 2022, Paperback Original £8.99, it's also available in eBook and Audio. Head to county.wedding/giveaways to win your copy now!