Colchester's Battleswick Farm, available now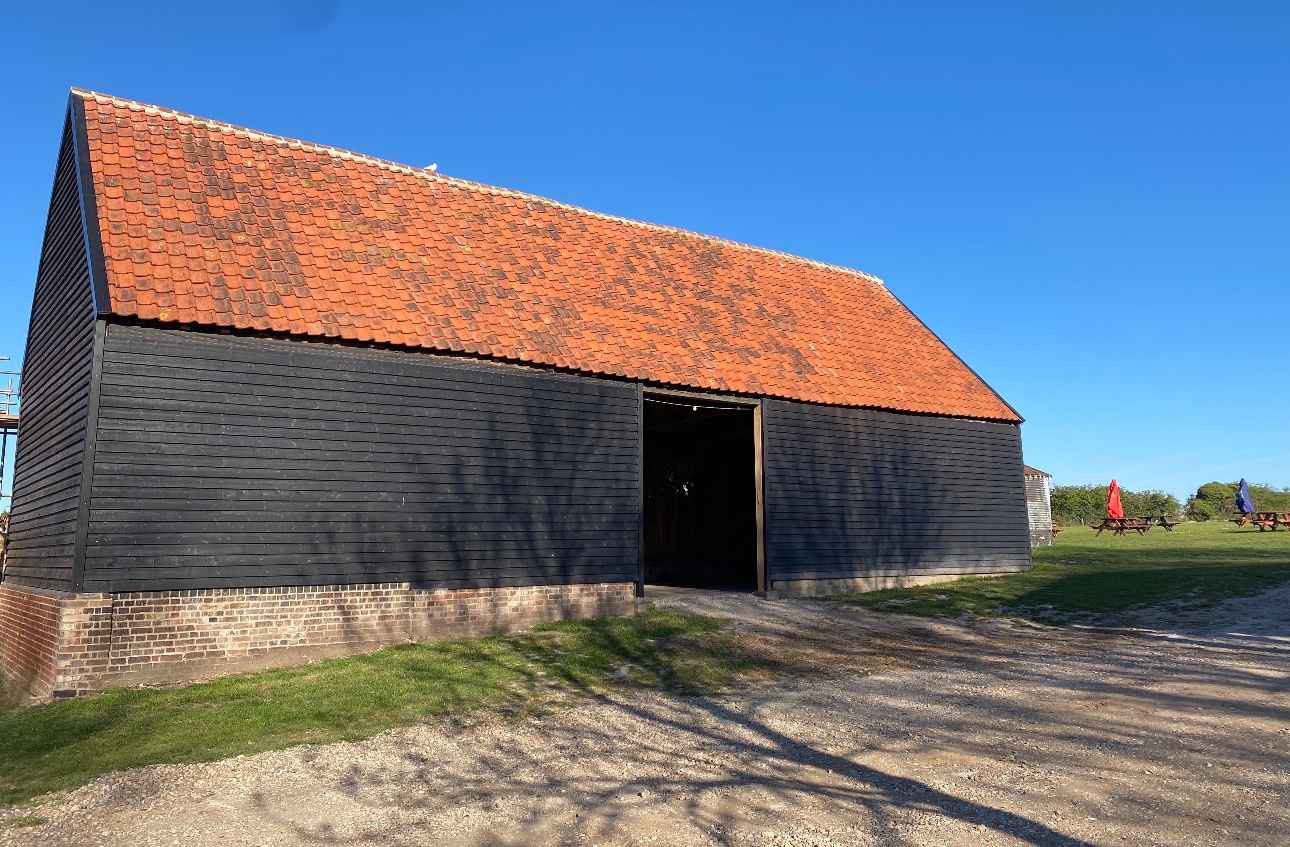 Credit: Eyebrow PhotographyLooking for a wedding venue that none of your friends will have said their vows in? Step forward Colchester's Battleswick Farm, available now for receptions – and ceremonies from October 2022.

"At Battleswick you can forget everything you know about traditional venues," say owners Mandy Mahil and Aaron Wymark. "Here you are shown all the spaces, all the options and asked how you visualise your day. You can even pay for your wedding via direct debit – if you can pay monthly for a sofa then why can't you for your wedding?"

The venue is still in its early days, with only 18 months since Mandy and Aaron purchased the 500-year-old barn and saved it from almost total collapse. A year into their five year project, the final vision is a barn that can seat up to 120 people; a catering kitchen for external caterers; an orangery; a café; a bridal salon, and, to top it off, a spa with indoor/outdoor hot tub overlooking the fields, with treatment rooms to bring your own hair stylist and make-up artist.

"There will also be 14 bedrooms for accommodation, as well as glamping space," says Mandy. "Every couple will automatically get the day before, the day of the wedding and the following day until the afternoon for exclusive use, which allows suppliers to organise and collect at a sensible time.

"You may want to have a boho wedding with a tipi marquee on the 3.5 acre field, or you may want to have a barn ceremony with the courtyard for drinks – or you can have it all! Our plan is to have everything completed by 2026, and we already have weddings booked through to 2025."

Battleswick Farm will be having their second wedding fun fair on Sunday 4th September 2022. Visit www.battleswickfarm.co.uk to findout more.