Luck of the draw with Rayleigh artist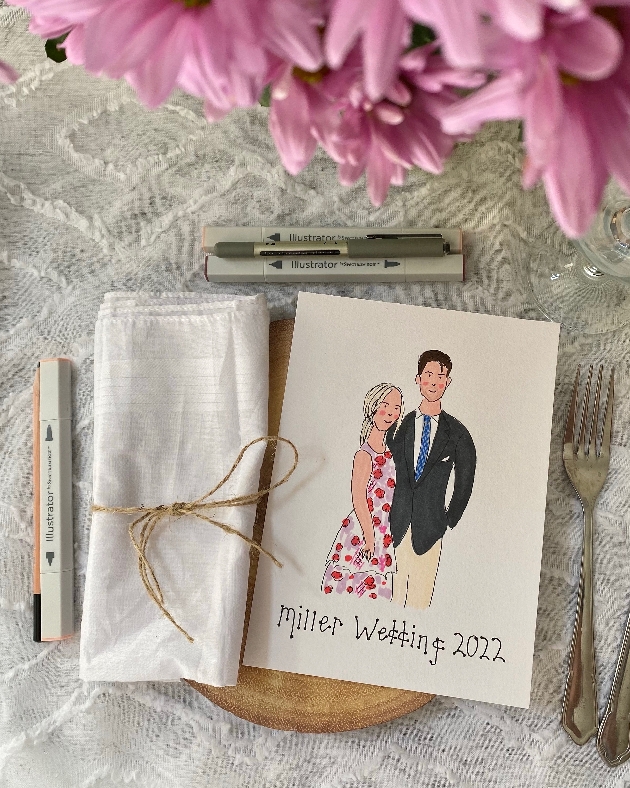 Give your guests some entertainment they get to take home with Rayleigh illustrator Kirstybowks Bespokes.

Sketching in real-time during weddings and other special events, owner Kirsty strives to create unique keepsakes that will forever capture the magic of your special day.

Choose her Intimate Wedding Package, £350, which includes live drawing for two and a half hours during drinks or your evening reception, plus an additional A4 illustration of you as newlyweds after the event.

Alternatively, there's her Wedding Bell Package, £450, again offering an illustration of the pair of you – but with four hours of live drawing for your guests to enjoy!

"I love documenting the big emotions as well as the day's quiet, intimate moments," says Kirsty. "There's nothing better than capturing some of the fun and spark of the day with my trademark style."

Visit www.instagram.com/kirstybowks_bespokes to find out how to book.