The 5 most booked spas in Essex
Lifehouse Spa and Hotel has been revealed as Essex's most booked spa. The findings have been revealed by Europe's leading spa experience and booking agency Spabreaks.com which totalled 39.6% of all bookings made in Essex this year. The second most booked spa was Stoke by Nayland Hotel with 21.3% of the bookings. Closely behind in third and fourth place was Five Lakes Resort and Bannatyne Kingsford Park. And with 5.5% of the bookings made in Essex last year was Bannatyne Chafford Hundred.

Created by Abi Selby, Spabreaks.com is the leading spa experience booking company, working with more than 800 spas around the world and arranging spa days and breaks for up to 12,000 people each week. Abi insists spa days are not only the perfect retreat for a special occasion, but also a way to improve mental and physical health with regular attendance.
Spabreaks.com also offers visitors the opportunity to book half day packages for flexibility when it comes to accessing the spa for those at work or restricted by the school run.
"Invest in yourself by prioritising your well-being and it will be the best decision ever made," she says. "Our unbeatable selection of top-quality spa hotels across the country means you're never too far away from a day or night of luxury. Invest in prioritising your self-care and see the results come back in spades."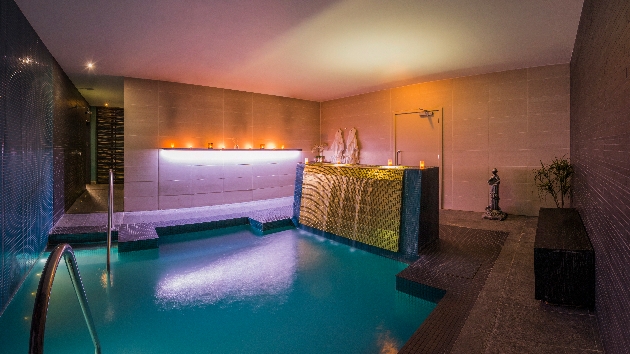 Lifehouse Hotel & Spa1. Lifehouse Spa and Hotel
Whatever the occasion for being at Lifehouse, you will feel a sense of serenity in this lovely spa hotel, which specialises in spa breaks with a holistic approach that includes healthy food, rejuvenate treatments and naturopathic therapies. Every spa stay includes accommodation, bed & breakfast and access to the gorgeous heritage listed gardens, as well as use of all the spa facilities. Spa therapies include everything from pampering facials to energy healing and myotherapy along with consultations on detoxing and weight loss.

2. Stoke by Nayland Hotel
As well as the 80 bedrooms in this contemporary and stylish hotel, there are private lodges too, which gives you and your group the benefits of the hotel facilities, as well as your own accommodation space. At its Peake Spa, you can indulge in a one off treatment or a spa package including, if you wish, an afternoon tea complete with a glass of Prosecco. The mud rasal chamber is a fun, relaxing way to spend time with friends, but for the ultimate treat, there's a selection of blissful spa therapies to choose from.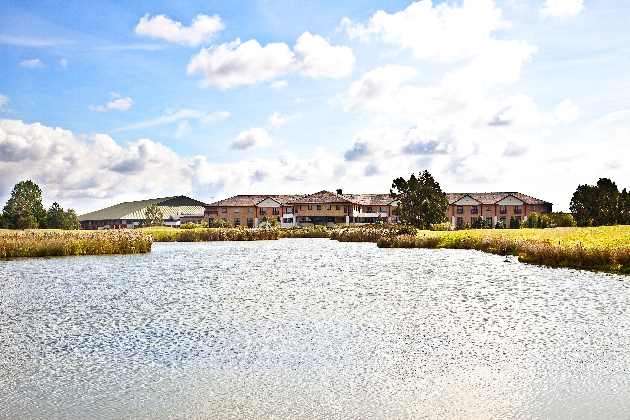 Five Lakes Resort3. Five Lakes Resort
How does visiting a resort with friends featuring a spa relaxation room with four-poster beds sound? If that doesn't catch your attention, how about a manicure room for seven and 12 spa treatment rooms? All of this, plus a gorgeous treatment menu, swimming pool and tennis courts make this a fantastic option for a special occasion with your besties. Combine a lovely spa with light, airy bedrooms, a tapas bar and relaxed brasserie and you have a weekend to remember.

4. Bannatyne Kingsford Park
Located in a stylish Georgian building, Bannatyne Kingsford Park in Colchester is a day spa offering guests a wide range of leisure facilities and spa experiences. With the opportunity for the whole family to relax together as well as space for adults-only in the spa area, the combination of gym, pool, premium beauty therapies and spa rituals from the famous Elemis brand, makes it the perfect destination whether you're looking for a solo spa day or time with friends.

5. Bannatyne Chafford Hundred
Offering an abundance of space and a range of fitness and beauty experiences, Bannatyne Chafford Hundred in Essex is a modern leisure destination with something for everyone. From the variety of exercise classes to a state-of-the-art gym, the large pool for length swimming to the relaxation room and collection of Elemis therapies. This is a place you can visit with friends, family or by yourself for some well-deserved pampering.

For more information or to book visit www.spabreaks.com or call 0800 043 6600.