Searches for dog ring bearer increases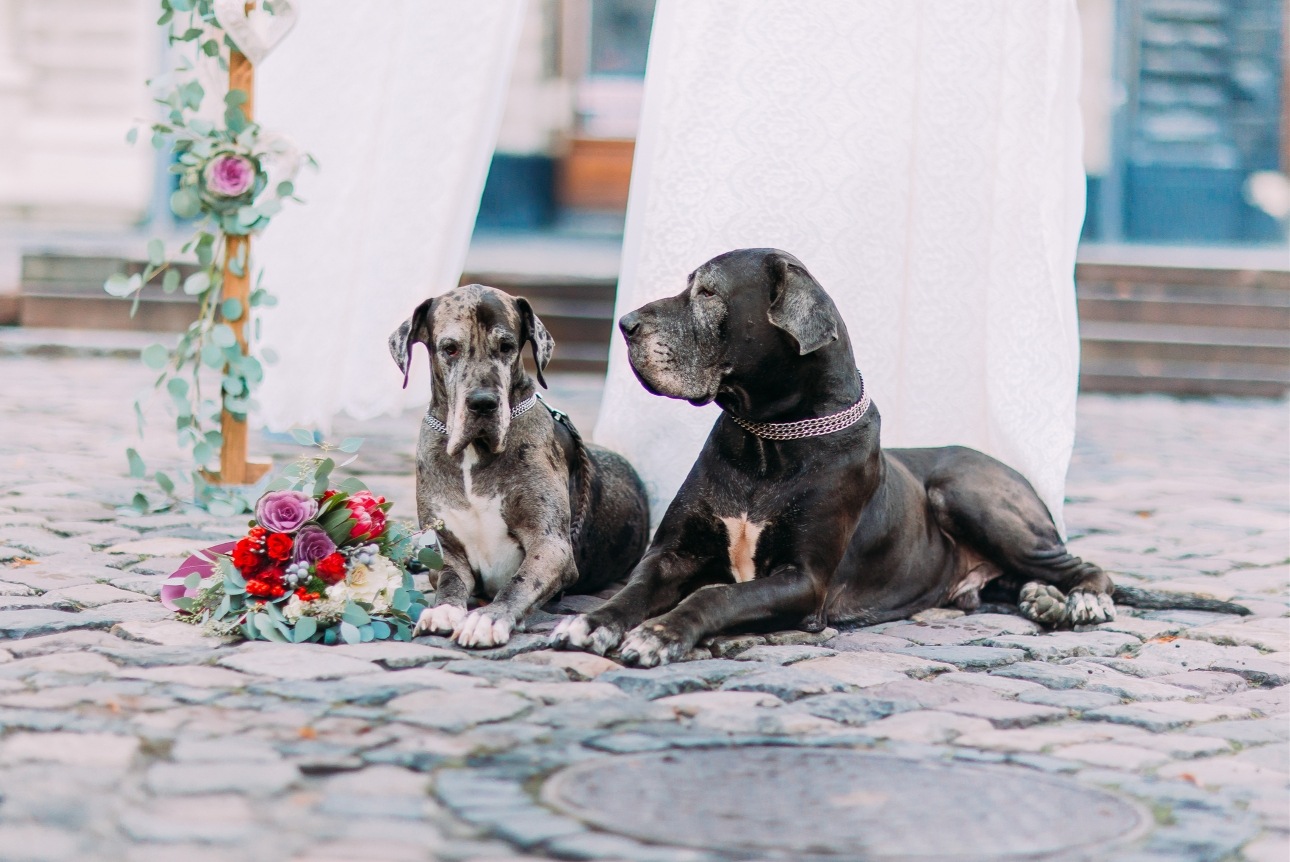 Here at County Wedding Magazines HQ we've certainly seen many a trend come and go; but one we're thrilled looks set to stick around is.... pets at weddings!
With over 7,854 posts on Instagram, the hashtag #dogringbearer is becoming increasingly popular, whilst Google data shows a 71% search increase for the term 'dog ring bearer' since lockdown began.

Celebrities including Carrie Underwood, Ellen DeGeneres, and Joe Jonas have previously involved their pets on the big day, whilst UK bride-to-be, Stacey Solomon, also announced her dogs will wear suits at her upcoming wedding.

But how do you train your dog to be a wedding ring bearer? Engagement ring specialists at Steven Stone teamed with Certified Animal Behaviourist, Caroline Wilkinson, from digital pet coaching service, Barketplace, to reveal everything you need to know.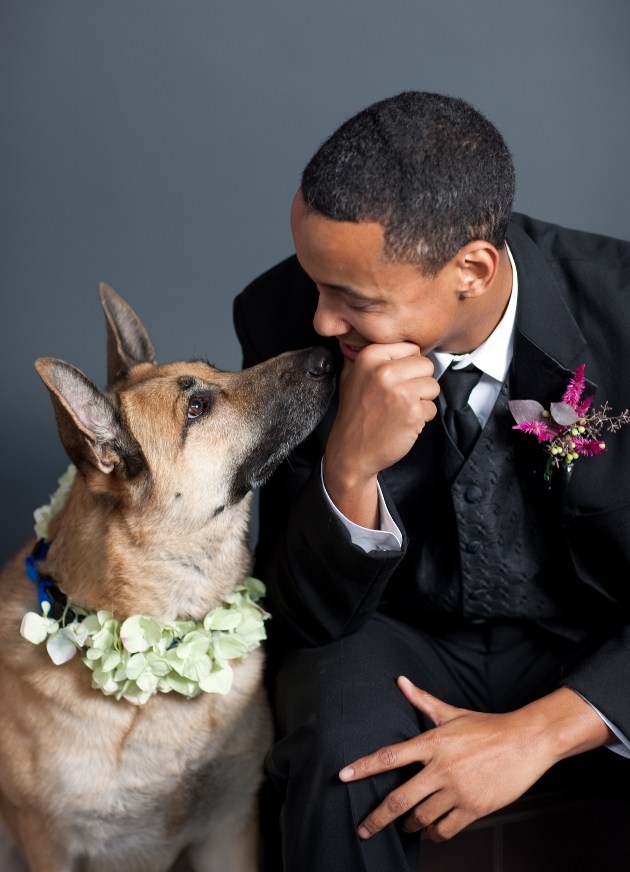 Which basic commands does your dog need to know?
If your dog doesn't respond to basic commands or they're known to pull on a lead, you're probably going to need to spend some time on training before you brave the aisle. Caroline reveals what commands to consider practicing a couple of months before the wedding:

Expert advice: "If you're planning to keep your dog off the lead, teaching them to respond to "wait" will allow them to stay calmly at the end of the aisle away from you, until it's time for them to perform. They will also need a good recall - so you can call them to you - or a "send away" cue - so that the person in charge of them for the day can ask them to go to you at the right time.
"A sit or a down might also be useful so that your dog can hold a static position while you unhook a pillow or box from their back. And finally, if you would like your dog to hold the ring box or basket, then you would also need a "hold", "bring" and "drop" cue."

If know your dog gets nervous with people staring at them, start practicing recall in busier locations where there are lots of people. This will help acclimate your dog and will give you a sense of their readiness.

Should you keep your dog on a lead?
If you know your pooch is too stubborn to learn new commands, then the alternative option is to keep them on their lead and have a bridesmaid or groomsman walk them down the aisle.
Expert advice: "Having your dog on a lead will be useful if they are unlikely to follow instruction and will get easily distracted. You might also want one of the wedding party to be responsible for walking the dog down the aisle, and a lead means that your dog will hopefully follow that person instead of stopping to say hello to each guest."


How can you keep your dog calm if they get over-excited?
Your wedding is exciting for you, so imagine how exciting it must be for your pet. With extra guests comes extra attention, meaning if they're not used to fuss and they've only been spending time with the people living in your household lately, there's a chance they'll jump up and run wild.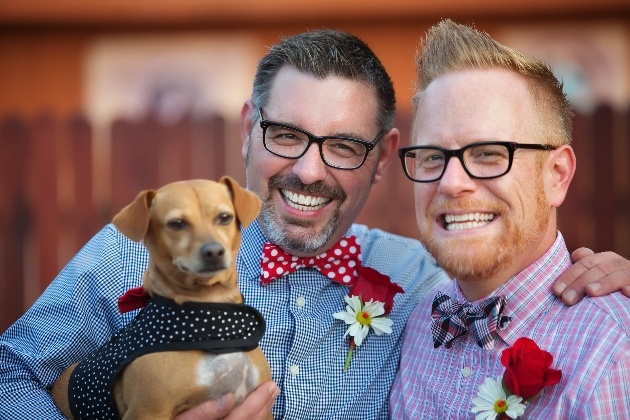 The last thing you want is paw prints on your wedding dress, so how can you keep them calm?
Caroline says: "Remember that this event will be just as exciting for your dog as it will be for you, so ensuring that your dog is used to being around more people and feels comfortable ahead of the wedding will help them remain calm.

You can also prep some long-lasting chews for them to enjoy during any "waiting around" time - chewing is great for creating calm feelings for our dogs.

Having someone they trust on hand to be their carer for the day means they can step in and take the dog for a walk or some quiet time if needed - you might want to use a professional here who isn't also a guest at the wedding, then they can be focused solely on your dog's wellbeing."

Read the full blog post here: stevenstone.co.uk