Get those dancing shoes on - weddings are restriction free!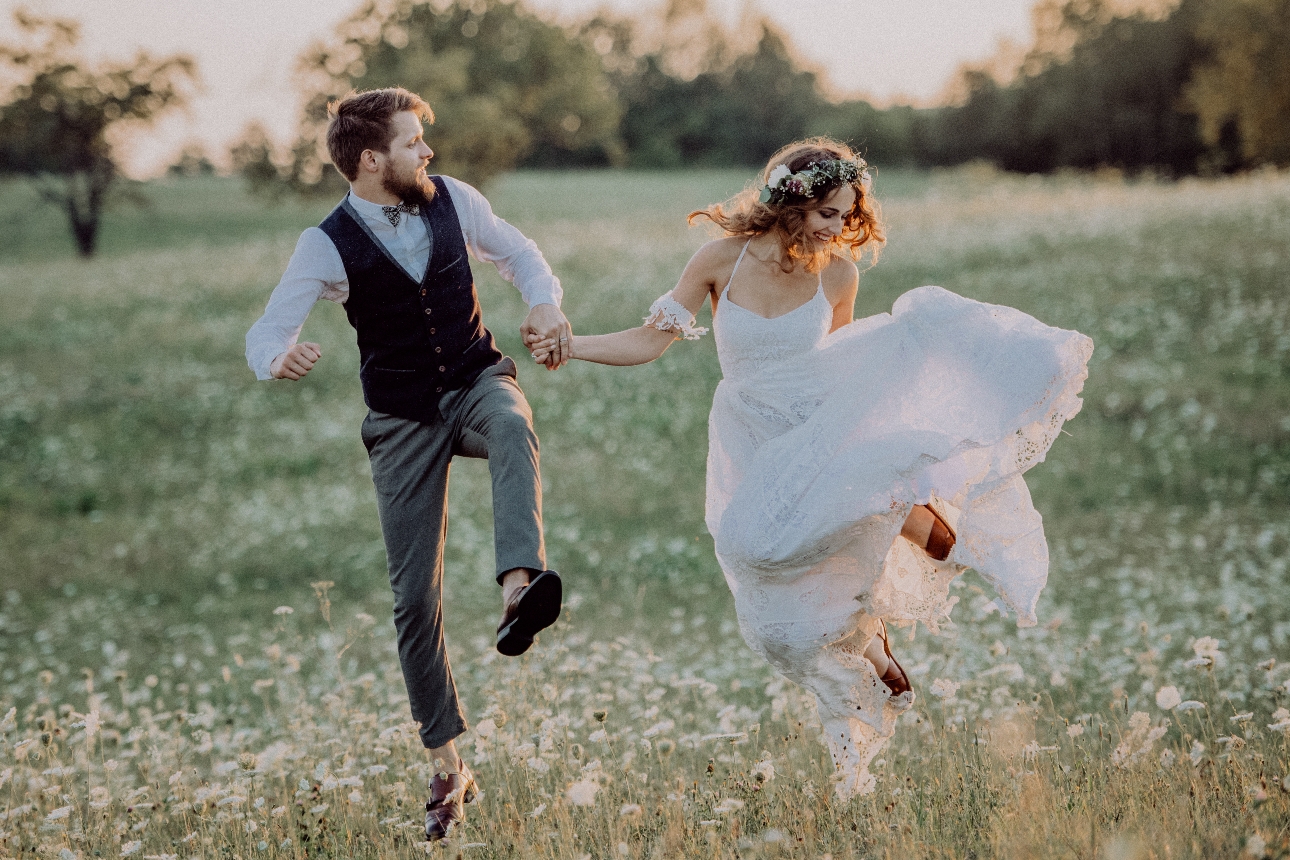 The day has finally come – wedding ceremonies and celebrations are restriction free! Grab your dancing shoes and get ready to sing at the top of your voice: "Celebrate good times... come on!"

It's been a long road that many of us have tentatively navigated over the last 16 months; from us here at County Wedding Magzines HQ to suppliers and couples. There's been small highs and many lows, as each glimmer of hope was put out by another government announcement. Lockdown 1.0 turned into 2.0 and then 3.0, wedding guest numbers went from 0 to 12, 15 to 30 and now we can actually invite all of our loved ones, friends and family dear to our hearts to the big day.

There's really been no better time to say 'I do', not only will it be mask free (personal choice), socially distance-free and rule-free; but it will be a true celebration of marriage, a union of friends and family, love and friendship.
There will no longer be limits on the number of people who can attend weddings, civil partnerships, funerals and other life events (including receptions and celebrations). There will be no requirement for table service or restrictions on any other element of the day such as singing or dancing.

By no means are we a country free from Covid, and as restrictions are lifted the government is highlighting the importance that we all use personal judgement to manage our own risk; when it comes to the big day perhaps remind guests that they should feel free to wear masks or keep socially distant as a personal and respected choice.

While no situation is risk free, there are actions the government are encouraging everybody to take to protect ourselves and others around us. Following this guidance will help you stay safe and protect others by controlling the spread.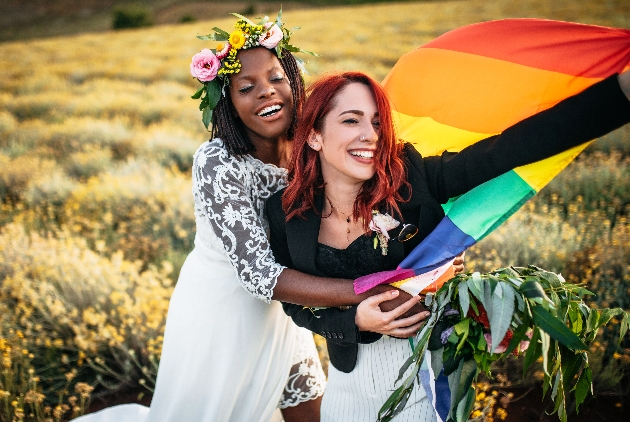 Here the County Wedding Magazines team share their thoughts...

"I've been inspired by so many couples over the past year, who despite uncertainty and a multitude of hurdles to overcome have never lost sight of why their wedding day was so important to them. Their big days might not have been as big in number as originally planned, but they were certainly big in love and joy. We've all learnt a lot from them."

Kelly Andrews | Senior Editor | CWM Beauty Editor

Your Kent Wedding, Your Sussex Wedding, Your Cheshire & Merseyside Wedding and Your Bristol & Somerset Wedding


"I've seen some amazing weddings over the past year that prove you can still have a magical day even with a limited guest list. All the real weddings I've featured in the past year have agreed that although it wasn't the celebration they initially planned, they still had the perfect day and wouldn't change it for the world. I've loved seeing how positive both couples and the wedding industry as a whole have been throughout this difficult year, and it's made me proud to be a part of such a wonderful industry. I can't wait to see even more weddings in the next few months, whether they're small or large, and for people to celebrate their love with all their friends and family."

Melissa Barker | Editor
Your South Wales Wedding, Your Surrey Wedding, Your North West Wedding and Your West Midlands Wedding.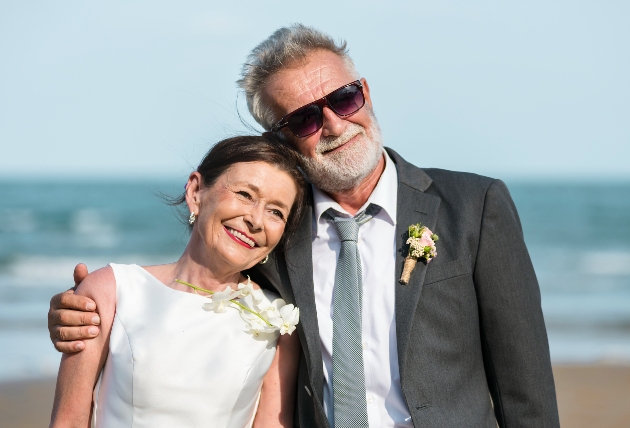 "The events of the last year have shown us one thing remains true: Love prevails. Over the last 16 months there has been more Google searches for engagement rings and proposals than ever before! This is because, when the world fell around us, it all made us realise what matters: family.
"I was in awe of our wonderful NHS, I was in awe of how resilient couples where having their big days postponed time and time again – I hope you now have a date and get the day of your dreams. I was in awe of how wedding suppliers overcame and adapted to the situations they faced; and I can not wait to see the outpouring of love and jubilation at all the weddings taking place in the coming months and years!"

Danielle Harvey | Managing Editor | Editor
An Essex Wedding, Your London Wedding and Your Yorkshire Wedding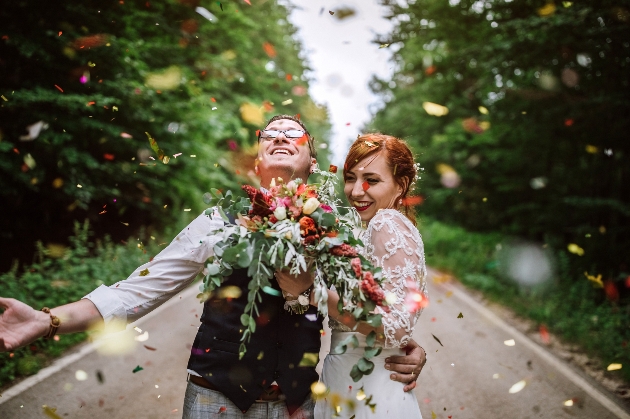 "The feeling on this day? Relieved is an understatement. As a bride-to-be who's suffered multiple postponements along with the rest of our readers, the last 16 months has been hard. But the biggest lesson I'll take from this experience is that health always comes first and love lasts forever. Being able to spend more quality time with the hubby-to-be has been absolutely precious. We've truly been through the highs and the lows together and we are so much closer as a couple for it."

Beth Morton | Social Media Coordinator
County Wedding Magazines

We'd love to hear about your day: enter your details here.

Follow us on Facebook, Instagram, Twitter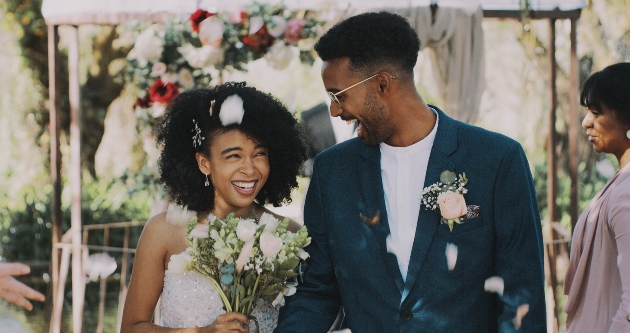 "We've all been holding our breath for this moment for so long, it seems hard to believe that today's the day that restrictions are actually being lifted. I know we'll all be proceeding with caution but one thing that stands out the most for me throughout this pandemic is the resilience of couples patiently waiting - many of whom have had to cancel their weddings two or three times - and those who have chosen to tie the knot regardless of the limitations on many of the things we love about a traditional wedding. It's been a real inspiration and testament to the old adage ' Love wins'. I for one will be raising a glass to that today!"

Sarah Reeve | Editor
Your Hampshire & Dorset Wedding, Your East Anglian Wedding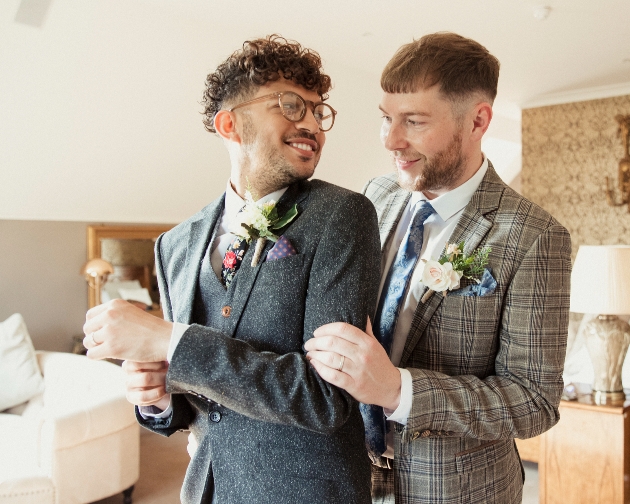 "I'm amazed at how the wedding industry adapted so quickly during the past year with many local suppliers introducing new ideas and concepts to keep their businesses lucrative. Whether these were venues altering their space to accommodate smaller micro weddings or caterers and cake designers adding at-home delivery boxes to their menu so that guests who couldn't attend weddings could still indulge, wedding suppliers up and down the UK have gone over and above to help couples marrying during a difficult year. I'm excited to see what creative ideas come from this moving forward as we navigate the new normal. I'm excited to be able to feature the larger real weddings throughout my three magazines in the coming months but I also love seeing the smaller celebrations and think these are set to continue."

Claire Ridley | Editor | Fashion Editor
Your Devon & Cornwall Wedding, Your Glos & Wilts Wedding, Your Berks, Bucks & Oxon Wedding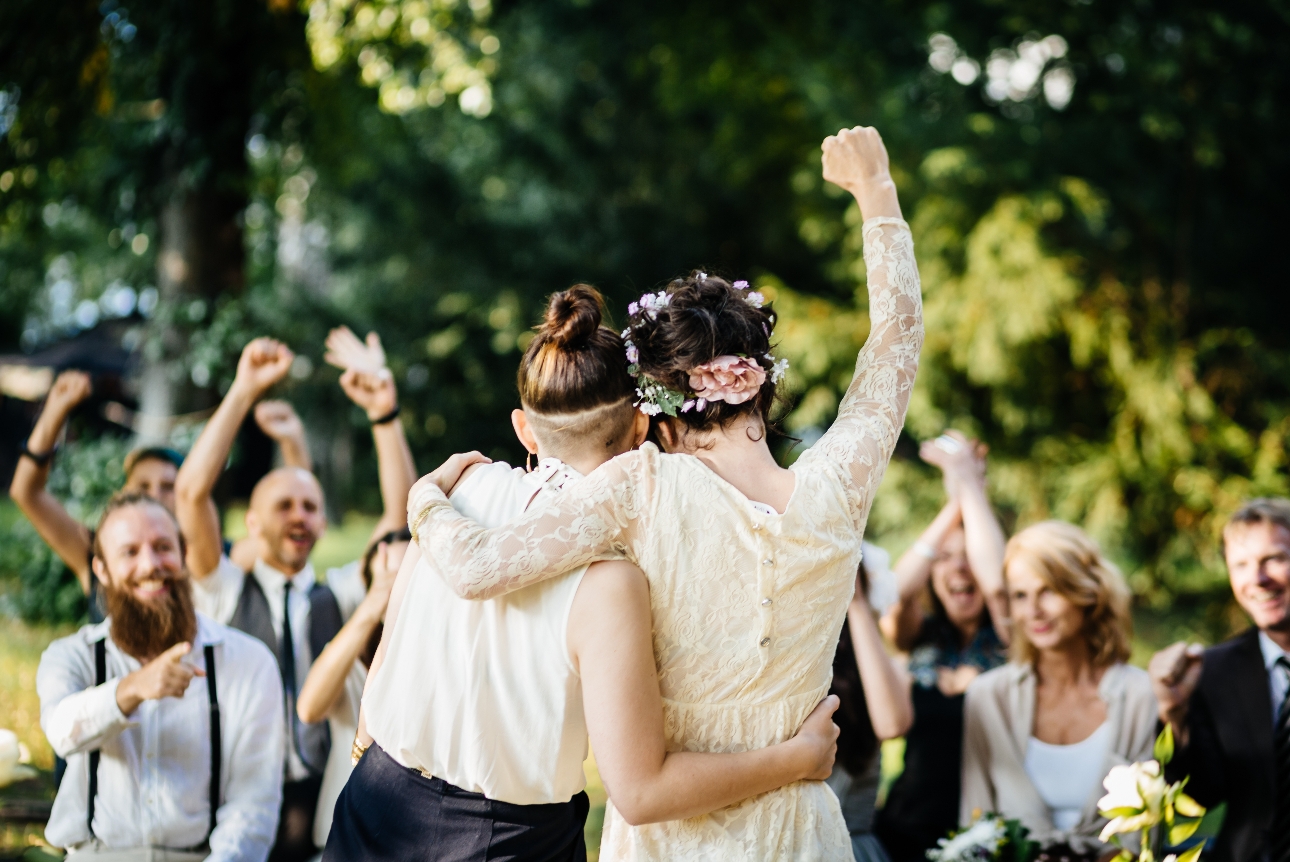 .