Gosfield Hall welcomes camera crew for TOWIE celebration
Gosfield Hall in Essex recently hosted the baby shower of the year for The Only Way Is Essex star, Amy Childs, with cast members coming together to celebrate alongside Amy's partner Billy, Amy's daughter Poppy, and their family.
Credit: Angel San AntonioGosfield Hall says: 'We were delighted to host Amy Child's baby shower. We've had TOWIE film with us before, but it's extra special when it's for a baby shower. Since filming, the twins have arrived, and we couldn't be happier for Amy and her partner, Billy Delbosq. It was lovely having their family and friends join us for the day, as well as the cast of TOWIE. The baby shower was held in both the former Marquis of Buckingham's Ballroom and The Grand Salon. Both rooms were ideal for the baby shower, giving a royal touch to the day – perfect for the Queen of Essex, Amy Childs!'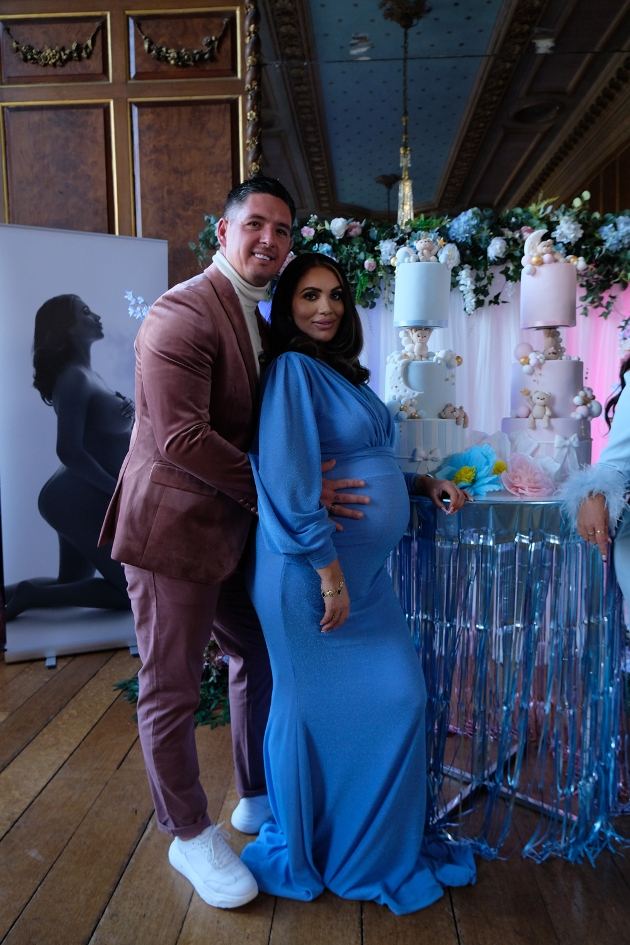 Credit: Angel San AntonioGosfield Hall's Ballroom is usually host to a couple's wedding breakfast and boasts double height mirrors, wood paneling from floor to ceiling, large sash-windows, a grand fireplace, and beautiful crystal chandeliers. However, for Amy and Billy's baby shower there was no better setting for the main event of their day; speeches, cake, games, cast baby photos, and toasting the happy couple and their two bundles of joy.

Filming also took place in The Grand Salon, which has high hand-painted ceiling and double-height sash windows, making it a bright and airy space, ideal for the delicious treat table laid on in celebration. The Grand Salon can either be used as a reception room to relax in or as one of four ceremony options for your big day.

"It was great having well-known TOWIE favourites such as Harry Derbidge, Dan Edgar, James Lock, Diags, Jordan Brook, Courtney Green, Chloe Meadows, Chloe Brockett, and Amber Turner join us, to name a few. Plus, the lovely Sophie Kasaei, who has just joined the cast for the new season. It's a great episode and we hope Amy had the perfect day with us, and again a big congratulations to Amy and Billy on the arrival of their little girl and boy."

To book your wedding at Gosfield Hall, please call 01787 472 914 to arrange your own personal tour of this exquisite wedding venue and discover the beauty of Gosfield Hall firsthand. Alternatively, email info@gosfield-hall.co.uk or visit www.gosfield-hall.co.uk

The episode aired on Sunday 9th April, but you can watch it again and see Gosfield Hall and the baby shower on ITVX.