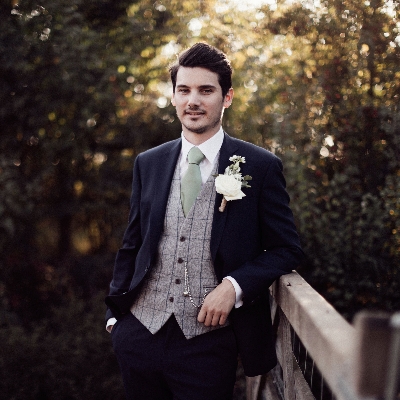 Suit up
Q. What are the latest menswear trends to get my husband-to-be looking his best?
A. Alex & John says: A classic lounge suit with a tweed waistcoat is proving very popular with our grooms. This look brings a modern twist to a classic style, while keeping it formal enough for the day. We also suggest bringing the colour of the bridesmaids' dresses into the neckwear to ensure the colour palette runs throughout the wedding party, creating a cohesive look.

On the day, we want our grooms to look in the mirror and know they look and feel the best they ever have, giving them confidence for the day ahead.
Alex & John, Dapper Chaps
www.dapperchapsformalwear.co.uk