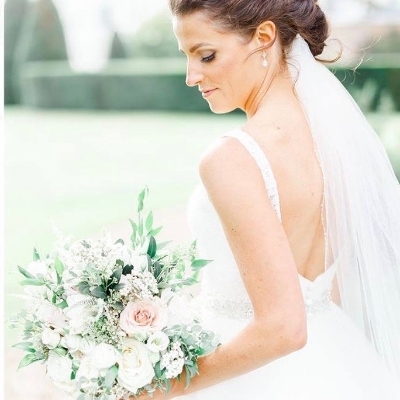 In an English country garden
Q. We're having a quintessentially English spring wedding. How do we make the most of the season with our flowers?
A. Karen Borden says: Spring is such a beautiful time of year for flowers; you still have some late-winter varieties as well as early-summer flowers alongside the main spring blooms. It's so important for quality and cost to work with as many seasonal flowers as you can. At this time of year you have an array of options such a tulips, irises, ranunculi, hyacinths, sweet peas, anemones, syringas and stocks, along with year-round florals such as roses, lillies, gerberas and many more.

I would suggest a mix of flowers, such as the traditional garden rose with blousy peonies, along with more cost-effective seasonal flowers such as tulips to even out prices. Spring has an array of colours to choose from, so multi or single tones can be used. I'd also be sure to use plenty of pretty foliage such as green bell, eucalyptus and ruscus.
Karen Borden, The Flower Mill
www.theflowermill.co.uk