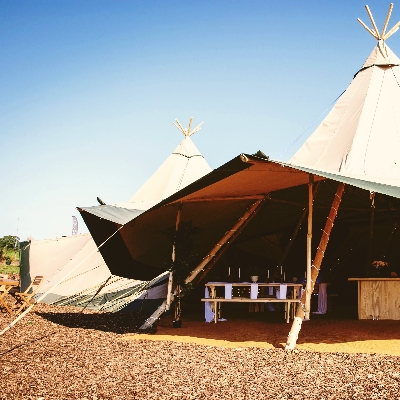 In-tents!
Q. We'd love a marquee or tipi wedding but it seems like there's a lot of planning involved. What do we need to consider?
A. Byrony Chinnery says: While it can seem daunting, tipi and marquee weddings are exciting because they give you a totally blank canvas. Many marquee suppliers will be able to help with the big elements of your day, starting with guest numbers, which will determine the size of your structure, and what vibe you want. Then, look at fundamentals such as electricity supply, toilet hire and bar services.

Next, plan what areas you would like in your marquee or tipi. Perhaps you want a chill-out space, tables for guests to have a sit down, then the dancefloor and bar area. Once you have these nailed, along with your guest numbers, it's fairly easy to create a floor plan.

Remember, with more modern structures, like tipis and sailcloth tents, a lot of the atmosphere is created by the structure itself, so don't feel under pressure to add lots of decor – unless you want to!

You'll also need to consider the location, and you'll need access to it for at least two to three days as big marquees take most of that to put up and down. Most suppliers can help source the location or have preferred venue partners, or you can find your own space and connect the dots afterwards.
Byrony Chinnery, Hullabaloo Events
www.hullabalooevents.co.uk