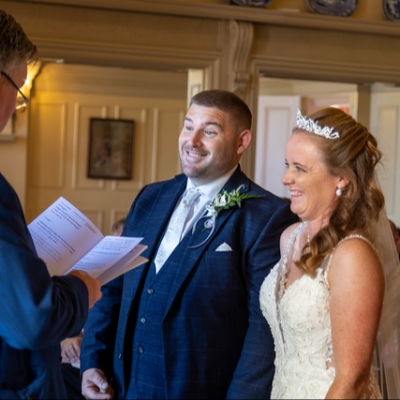 Celebrant
Q. How have couples changed their approach to wedding planning for 2022 and beyond?
A. Clive Burgess says: The post-Covid period is a challenge for many in the wedding industry, but more especially for couples in love, waiting to make their commitment ‒ many of us have shared the journey and the frustrations. Listening to stories, are couples doing things differently as we head into 2022?

Cost is often one of the first questions couples ask, but I also encourage couples to think about finding the celebrant who is the right fit for them, who will help and advise them while listening to their dreams for their big day.

Couples are beginning to understand the alternative way to plan their wedding that exists beyond the registrar at a venue, registry office or church. Celebrants bring experience, flexibility, value and much more to weddings. Established wedding venues are beginning to realise that a celebrant adds some exciting options for couples, creating totally individualised ceremonies incorporating different religious beliefs and secular ideas and traditions. Over the latter part of this year, many weddings are being arranged at relatively short notice, and that's a trend that seems to be continuing. I've found there is much excitement about all of the options available including: a sand ceremony, hand-fasting or jumping the broom, using candles and writing their own vows, coloured smoke bombs, unrestricted musical choices rather than having to stick to the more traditional options. Couples can opt for that unusual venue they love, on a beach, in some woodland, or in their garden, the list is never-ending and doesn't bring the usual restrictions.
Clive Burgess, Special Moments Celebrants
specialmomentscelebrants.com