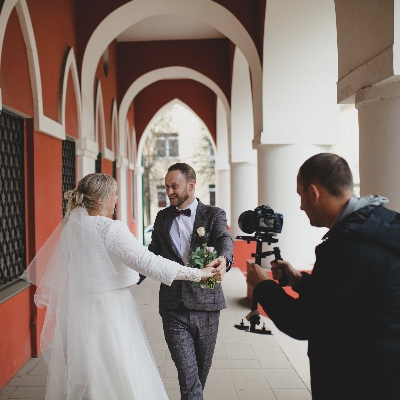 Caught on camera
Q. My friend has recommended booking a videographer, but we're nervous about being in front of the lens. How do we relax and enjoy our day?
A. Alex Moore says: Being filmed can be a nerve-racking experience, and not everyone is comfortable with it. In fact, most of our couples have this worry. My advice is always the same: forget we're there. When the day comes around, you'll be focussing on so many other things that the camera becomes a distant memory.

We always aim for natural footage and we rarely stage shots. This is to ensure the video is a true reflection of your day as it unfolds. We're never too close and we always remain respectful of everything else going on, while capturing the natural flow of the wedding from the nerves in the morning to the celebration in the evening. I guarantee you'll almost forget we're there on the day, and the memories you'll have to look back on will make it so worth it.
Alex Moore, Wedding Video Essex
www.facebook.com/essexweddingvideo