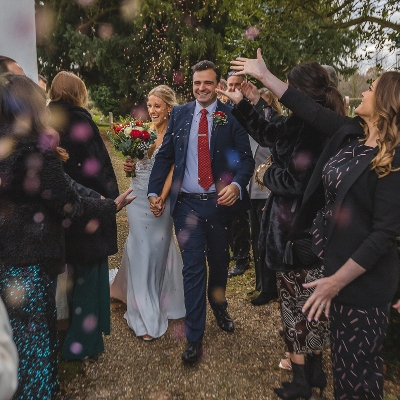 Snap happy
Q. Choosing our wedding photographer is proving harder than expected. What should we look for to know we're making the right decision?
A. Rob Moore says: Selecting a photographer is one of the biggest decisions you'll make in the run-up to your big day. Why? The pictures are usually the only thing you'll keep after your wedding… other than your spouse!

The first thing to consider is whether you like the way the photographer takes their pictures, asking yourselves if you prefer a traditional shoot or something documentary in style. The initial meeting is also important before you commit, as you need a photographer that you like as a person. You're going to spend hours with them on a very emotional day, so you need to 'click' to work together well.

You should also take time to look at their wedding work on their website and social media. Read through the photographer's blog if they write one, to understand them on a more personal level, and listen to other brides, grooms and suppliers. Reviews are there for a reason; they'll tell you the true experience of others and hold a lot of detail about what to expect.
Rob Moore, Rob Moore Photography
www.robmoorephotography.co.uk