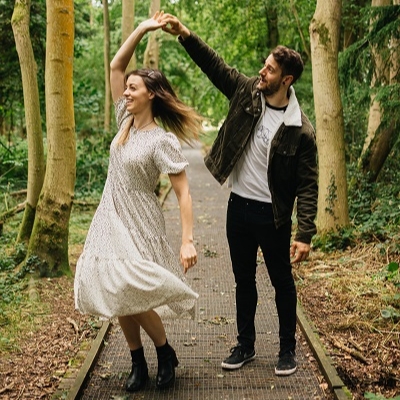 Capture the moment
Q. I have an upcoming engagement shoot and I'm terrified. Where should it be, what do I wear, what should I do!?
A. Jordan Bright says: The first thing I'd say is that it's okay to be nervous about the shoot. Being in front of the camera isn't normal for anyone and your engagement shoot is about learning to get comfortable, getting to know your photographer and how they work plus learning what you like and don't like so when it comes to your wedding day, you're going to have confidence that you'll have images that you love. As photographers, we want you to enjoy yourselves as much as possible and if you're having fun, then so are we.

When it comes to your engagement shoot, you have complete freedom in terms of location. We always recommend picking somewhere that's sentimental to you both or a place that represents your relationship, this could be a nice woodland walk, the local beach or even an arcade. We have a backup list of recommended locations for our couples if you're still struggling to choose.

In terms of what to wear, I'd try to avoid having too many bright and lairy patterns. Go for something a bit more neutral so the focus is more on you as a couple rather than what you're wearing. That being said, it's your engagement shoot if you want to be loud and proud, go for it!
Jordan Bright, Capture House Weddings
www.capturehouseweddings.co.uk