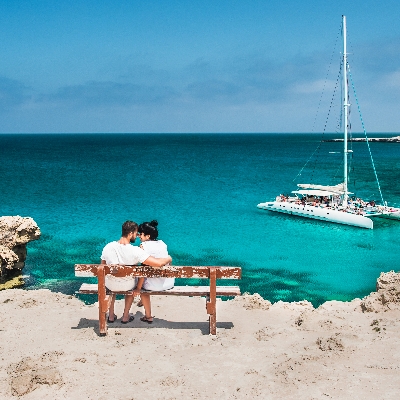 Honeymoons
Q. Following the last 18 months, how has the wedding industry changed? Our local suppliers, experts in their field, give us the lowdown...
A. Stefania Cerro says: Normally from about April/May time we would be making many bookings for honeymoons for the following year, but this year it has only just started picking up now.

The Greek Islands have been very popular at the moment, when usually it would be more long-haul destinations. Customers are asking for the quieter islands rather than the popular ones, which must mean they are wanting more peaceful secluded holidays.

I've also noticed the pandemic has heightened environmental awareness as we've seen a rise in eco-conscious customers asking how sustainable the hotels are, whereas pre-pandemic very few would ask these questions.

Hopefully, it will be back where it was pre-pandemic soon as weddings are now going ahead and people are getting more confident in booking holidays again. We have started to see countries such as the Maldives, St Lucia, Antigua and Thailand pick up once more which is very good news.
Stefania Cerro, Stefania Cerro - Travel Counsellor
www.travelcounsellors.co.uk/stefania.cerro