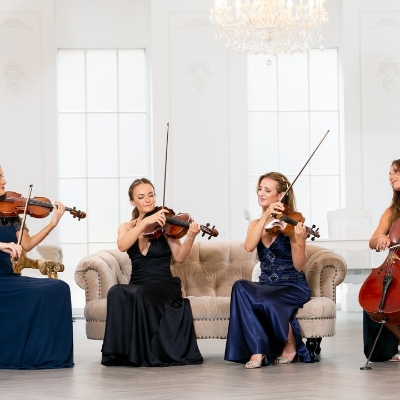 Entertainment
Q. How have couples changed their approach to wedding planning for 2022 and beyond?
A. Lisa Sansom says: The last 18 months have probably been the hardest the industry has ever seen. The restrictions we've had to face have meant that not only the way people are booking weddings have changed, but also what people are booking. 

Regardless of restrictions lifting, we've seen that a lot of people are still keeping their weddings relatively small and people are choosing to spend their budget which would have gone on more guests, on added luxuries like entertainment. 

We've seen an increase in people booking more immersive experiences and musicians, which provides a more intimate experience allowing guests to feel more involved. We've had a lot of free standing aerialists which have been booked, meaning people can be in and amongst the action. Couples are also looking for more versatile acts which will allow them to still perform with any restrictions in place, as we have still felt a lot of uncertainty around big events. 

Needless to say, people have got a lot of catching up to do and thankfully, we've seen bookings being made into the next couple of years, even into 2025! What most people do need now, is trust and flexibility. They need to be able to trust their suppliers and know that whatever the future may hold, Covid-19 restrictions or not, that their suppliers and event organisers will stand by them and they'll do the same.
Lisa Sansom, RubyLemon
www.rubyemon.com