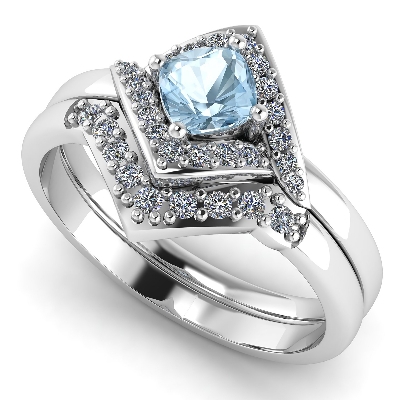 Ring the changes
Q. We're struggling to decide on wedding rings. What are the trends – and are there any dos or don'ts when it comes to picking them?
A. Lauren Fossett says: In recent years, wedding band traditions have taken a back seat, with most couples going for what they want. This means that dos and don'ts are pretty much a thing of the past!

As a company that specialises in bespoke wedding rings, we find people like to choose shaped bands to match the setting styles, profiles and widths of their engagement rings. This allows both bands to sit perfectly together, rather than having two rings that don't necessarily match.

We also find that a lot of couples want matching rings, but at the same time wish to have them tailored to their individual personalities. This can be anything from simply having their partner's birthstone set inside the band, or wanting hand-engraved words or personal dates inside the ring.
Lauren Fossett, Affinity Fine Jewellers
www.affinityjewellers.co.uk